Female beauty brand founders continue to energize and advance the beauty industry – from elevating ingredients and the social conversation, to redefining what beauty means today. No matter their medium or innovation, female beauty entrepreneurs set the bar high.
For its fourth year, CEW is honoring the industry's brightest entrepreneurial beauty stars in a free (for CEW Members) virtual event to be held May 17, CEW 2022 Female Founders Awards, in partnership with Sage. At the heart of the event will be a panel discussion moderated by WWD's Executive Editor, Beauty. Jenny B. Fine, that will touch on what keeps these entrepreneurs motivated, what it takes to operate a winning DTC site, when to take on funding, and tips on how to navigate retail partnerships.  Here, five big reasons not to miss CEW's Female Beauty Founders 2022 virtual event.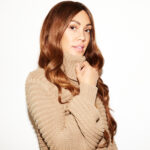 Shani Darden, Founder, Shani Darden Skin Care: Celebrities swear by Shani Darden, the esthetician to the stars with the most flawless of faces. Whether a client's glow is a result of a visit to Shani's Beverly Hills studio, or from an item within the Shani Darden Skin Care product line, fans are fiercely loyal to the clean, vegan brand which is now sold in the majority of Sephora stores across the U.S. During the event Shani will discuss her career journey, and how she balances operating her studio with creating best-selling products.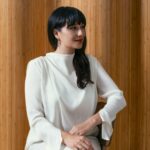 Éva Goicochea, Founder & CEO, maude: Éva Goicochea believed sexual wellness had long been the last frontier in personal care. So, in 2018 Éva launched maude with the goal of destigmatizing the category with unassuming, gender-neutral items. Today, the brand has raised more than $10 million to support growth and its robust product line, which now includes body care and pleasure tools. To hear how Eva took on this burgeoning beauty category, be sure to tune in.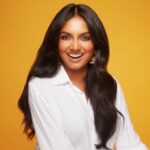 Deepica Mutyala, Founder & CEO, Live Tinted: Deepica Mutyala, a social media influencer of South Asian descent, set the beauty world on fire in 2015 with a beauty hack video showing her use red lipstick all around her face to even out the imperfections on her dark skin. Hear how Deepika leveraged feedback from her loyal digital community into creating the brand's first product, and its subsequent launch into Ulta Beauty.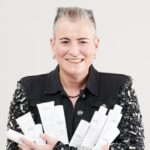 Rochelle Weitzner, Founder & CEO, Pause Well-Aging: Rochelle Weitzner took her decades' worth of experience in the corporate world—she was CEO of Erno Laszlo and held the CFO post at both Laura Mercier and RéVive—and created the industry's first clean skin care line targeting an overlooked demographic: women living through the three stages of menopause. During the event Rochelle will talk about bringing her dream to life by partnering with New York-based early-stage investment firm, Grace Beauty Capital, and its subsequent launch into stores.
We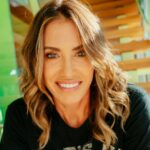 nde Zomnir, Co-Founder, caliray, Founder, Urban Decay: Wendy Zomnir has been a force in the beauty world since she created Urban Decay in 1996—and she's not showing any signs of slowing down. Wende saw an opportunity to innovate and elevate clean, sustainable high-performance beauty, and in 2021 launched caliray with entrepreneur Jenna Dover. Make sure to virtually attend the 2022 Female Founders panel to hear about the brand's sexy, beachy, California-girl vibe.
CEW's 2022 Female Founders Awards will acknowledge a total of eight women. In addition to five executives mentioned above, Bobbi Brown, Founder and Chief Creative Officer of Jones Road Beauty; Jeanine Lobell, Founder, Neen; and  Ju Rhyu, Founder & CEO, Hero Cosmetics will also be honored. Learning from leaders is core to CEW's mission, which is why this virtual event will be free to CEW Members. Reserve your tickets now for CEW's 2022 Female Founders Awards.