Some of the world's most knowledgeable executives in beauty R&D recently reflected on the formulas transforming the product development scene. From cast-free sunscreens to heat protectants for hair, the experts also offered a glimpse into future hot topics and trends during a webinar hosted by the New York Society of Cosmetic Chemists [NYSCC] and CEW on November 2.
The elite group of scientists had the ultimate responsibility to select eight finalists from dozens of entrants for the 2022 CEW Ingredients & Formulation Award. The webinar served as a platform for the group to discuss what stood out to them about the finalists, and how each breaks barriers in product formula innovation.
The finalists for the 2022 Ingredients & Formulation Award include:
Seanactiv by BASF
Berashades by Clariant Corporation
ChromaPur CV2 & CV7 by Croda Inc.
Nutrivent Balance by Croda Inc.
Elastapure by Geltor, Inc.
Anti-Glyc-Aging Zinc Screen by Lucas Meyer Cosmetics
PEPTILIUM by Silab Inc.
SymHair Thermo by Symrise, Inc.
"This award matters because it showcases the next generation of ingredients and formulas that are key to creating beautiful, safe, and efficacious products. It celebrates the work of suppliers to push the industry forward," said Eileen Kim, Head of U.S. Innovation and Research Process Team at Chanel, and one of this year's judges.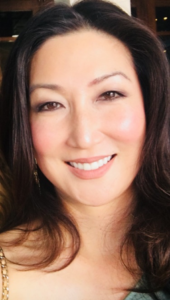 Eileen was in good company, joined by Orveon Global Chief Science Officer, Mike Wong; Estée Lauder Company Director, Advance Technologies/Material Science, Tao Zheng; and Edgewell Brand Manager, Product Marketing, Toussaint Jordan. BeautyStat Cosmetics' Founder Ron Robinson also served as a judge, but was unable to attend the webinar.
Each judge pinpointed attributes from the finalists that resonated most. Elastapure by Geltor, Eileen explained, embodies pure ingredients to increase native collagen and elastin crucial for healthy skin. According to the company, it is the world's first vegan bioidentical human elastin for beauty and personal care that stimulates antioxidant genes in skin cells.
Eileen also touted Silab's Peptilium for the  delivery of skin radiance and the appearance of fewer wrinkles—naturally. "It is sustainable, natural, efficacious—and comes from a traceable product— cranberry. It strengthens the epidermal junction and dermal matrix," she said.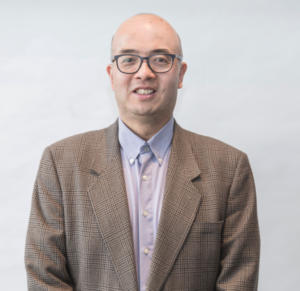 Algae is emerging as one of beauty's hottest ingredients and is key to the effectiveness of BASF's Seanactiv.
"[Brown algae] is a cool, interesting ingredient," said Mike, noting it targets the eye area, the first to show fatigue or stress. "It has a quick and positive effect due to sustainable algae extracts that support skin luminosity."
Berashades by Clariant, Mike explained, uses a sustainable, natural, and vegan active that can create more than 3,000 colors for use in mascaras and foundations. It comprises a blend of 100% natural clays extracted under responsible mineral explorations—guaranteeing sustainable practices.
Hair treatments and scalp care are behind the sales spike in the hair care category, and two finalists in those areas caught Toussaint's interest—SymHair Thermo by Symrise and Nutrinvent Balance by Croda.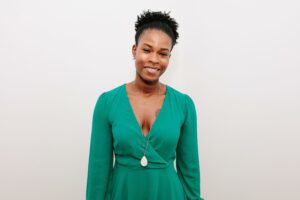 "SymHair Thermo is so on trend right now. It is a synergistic blend of mushroom and sodium hyaluronate acid—two ingredients that play into the skinification of hair. It is also a natural heat protectant that replaces silicones—and that blew me away," noted Toussaint. "This is a very interesting way to get more heat protection into more product formats without adding silicones, which tend to build up on hair."
Nutrivent impressed Toussaint with how it addresses a specific problem with dry shampoos: a white residue. One of the challenges formulators face is adding enough powder, but not too much, an issue Nutrivent addresses. "This ingredient will inspire innovation in the hair care space," she said.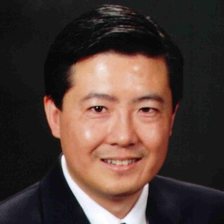 As clean beauty drives the potential of future ingredient bans, a search for alternatives to plastic microbeads continues. Croda has figured out a way to replace microbeads with sustainably sourced, vegan, and biodegradable wood pulp, in ChromaPur. "I am impressed with ChromaPur because it is 100% derived from cellulose and provides the same effect [as microbeads]," said Tao, adding that it also offers a sensorial experience.
Tao also liked Anti-Glyc-Aging Zinc Screen by Lucas Meyer Cosmetics.
"Consumers want mineral sunscreens—however, some can be difficult to apply evenly to skin, leaving a white cast. Lucas Meyer zinc technology uses pink algae to deliver photoprotective and counter-aging benefits," he said. Formulas also include a cosmetic tint to minimize the white cast associated with sunscreens.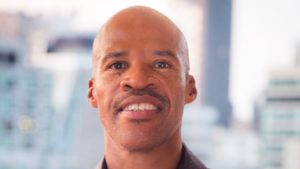 The panel of experts ended the webinar by mentioning what to look for in 2023, including skin health from the inside out, upcycling, the additional use of SPF, and active fermentation. The winner of the 2022 CEW Ingredients & Formulation Award will be announced on November 11 at CEW's annual Beauty Creators Awards ceremony, along with 30+ additional beauty category winners.
To learn more about NYSCC and its annual Suppliers' Day event (next year's event is May 2nd to May 3rd at the Jacob K. Javits Center in New York City) email: [email protected] or visit: www.nyscc.org/suppliers-day.