At the heart of CEW's mission is to provide a platform for female beauty executives and use it to amplify excellence in the industry. CEW's Women's Leadership Awards [WLA] does just that. This annual event, which has been held since 1975, spotlights c-suite executives and their standout achievements in leadership and business, and in recent years also mid-level executives. For 2022, CEW sought out mid-level female executives who have made an impact in their company, or in the industry, through social action. From elevating DE&I efforts to building out a sustainability plan, the following seven women are making a mark on beauty. Here are CEW's 2022 Social Impact Honorees.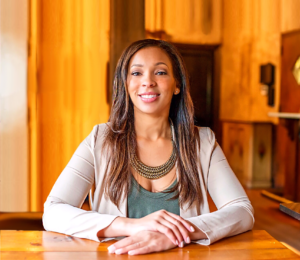 Simone Jordan
Global Head of Purpose & Brand Partnerships
Sundial Brands
Simone Jordan is blazing a trail in social impact work supporting Black communities. As the Head of Purpose at Sundial Brands – a Unilever company, she advises executive leadership in creating sustainable impact for underserved communities. Annually, Simone governs SheaMoisture's $1 Million Fund, which has demonstrated the power of small, Black-owned businesses to help their communities stay healthy, safe, and protected. Additionally, Simone has managed $10 million in investments, including ensuring that more than 44,000 women​ in Africa receive fair wages for their handcrafted ingredients, that funding for more than 250 U.S. businesses is available, and that there are resources and services for 25,000-plus community members.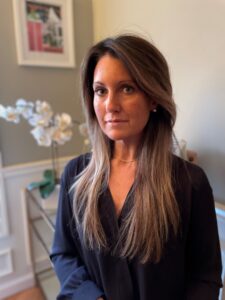 Erica Monteith
Executive Director of Brand Activations & Beauty Marketing
CVS Health
Erica's work has redefined industry standards with the goal of promoting healthy self-esteem through several groundbreaking programs. Her leadership was vital to the launch of CVS Beauty Mark – establishing CVS' commitment to create more transparency in beauty imagery and enlisting major national beauty brands to participate. To expand its impact, she later led the #CVSFitlerDetox challenge, a consumer call to action focused on unrealistic beauty standards propagated online. Additionally, she helped enlist Nyma Tang as CVS' first Beauty Inclusivity Consultant, reflecting its commitment to transparency and equity in the beauty aisles.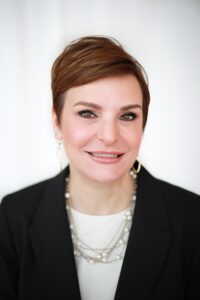 Debra Redmond
Vice President, Beauty Division Merchandise Manager
Nordstrom
Debra Redmond has served as the Vice President, Division Merchandise Manager for Beauty, at Nordstrom since 2018 leading several strategic initiatives dedicated to sustainability, inclusivity, and innovation. When she saw the opportunity to impact waste in the industry, she helped pioneer Nordstrom BEAUTYCYCLE, guiding the company to become the first major retailer to offer beauty packaging recycling for all brands. In addition, her passion and dedication to inclusivity is equally evident as she and her team launched several BIPOC brands, in line to support the company's commitment to delivering $500 million in retail sales from BIPOC brands by 2025.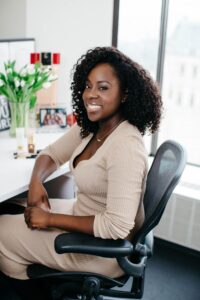 Crystal Sai
Executive Director, Chief of Staff, Global Online
The Estée Lauder Companies
As the Executive Director, Chief of Staff to the Global Online President at The Estée Lauder Companies (ELC), Crystal Sai supports the team with contagious enthusiasm and a people-centric mindset. She also serves as Global Advisor, and previously Co-Chair, of ELC's Black employee resource group NOBLE, the Network of Black Leaders and Executives. Under her leadership, NOBLE's membership doubled, and she's led several campaigns, activations, events, and partnerships including one of the company's most successful employee giving campaigns. At ELC, Crystal is known for her extraordinary leadership, multi-faceted work ethic, and the lasting impact she continues to make.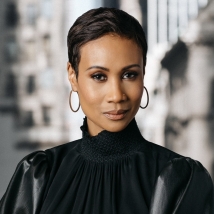 Angela Simpson
Vice President, U.S. Marketing
NARS Cosmetics
A passionate mentor of diverse talent in the beauty industry, NARS Cosmetics Vice President of U.S. Marketing Angela Simpson is known for her leadership in the Do It Now Diversity Inclusion Network and Black Cultural Society at parent company Shiseido Americas since joining NARS in 2016. In 2020, Angela emerged as a catalyst for deeper cultural and systemic change by helping form Beauty. Uncensored at NARS, a group with a mission to build a better future by assessing and further expanding product offerings; ensuring representation and authenticity in campaigns and visuals; developing Black artistry and education with the NARS artistry team; and improving career development pathways for Black employees.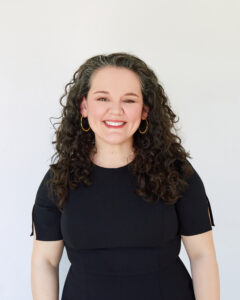 Amber Stryker
Director, BFA Impact
BFA Industries
In just two years, and as a team of one, Amber Stryker has built a robust ESG program that spans ambitious goals and impactful accomplishments in diversity, equity, inclusion, sustainable packaging, clean beauty, transparency, and more. Amber launched a vision to elevate self-expression at BFA by providing extra love and support for the Black, Latinx, and LGBTQ+ communities. She is most proud of BFA's commitment of over $50 million in investment to Black and Latinx brands at IPSY and BoxyCharm since 2021.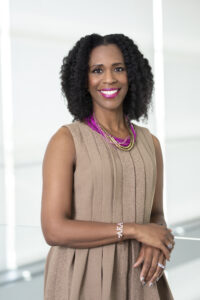 Rolanda J. Wilkerson, Ph.D.
Senior Director & Scientific Communications Fellow, Olay and Multicultural Hair Portfolio
P & G Beauty
Dr. Rolanda Wilkerson leads global scientific communications for P&G's Olay skin care brand. In this role she works with dermatologists, clinicians, and fellow scientists to elevate the science behind the brand while advancing its commitment to close the STEM gap for women and women of color around the world. She brings this same expertise to her role with P&G's North America skin care brands, guiding consumer engagement for P&G's growing multicultural hair portfolio. Rolanda's 18-year career with P&G helps brands translate deep understandings of consumers' hair and skin needs into meaningful, science-led innovation.
To celebrate the hard work made by CEW's 2022 Social Impact Honorees, be sure to attend CEW's Women's Leadership Awards hybrid event this year, kicking off June 2 with an in-person luncheon and commencing June 3 with virtual content.