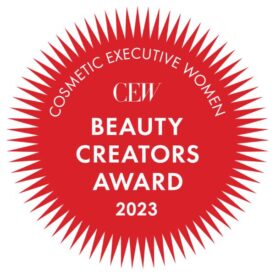 Enter Your Product to Win
As a finalist and/or winner you'll build awareness, credibility, and ultimately sales amongst industry insiders and consumer beauty enthusiasts. In fact, knowing the CEW awards are selected by thousands of insiders, 52% of beauty enthusiasts are more likely to try the product and 42% are likely to spend more on it!
Plus, all finalists will be featured in Beauty News, as a way for members to discover your products!
For step-by-step instructions on how to enter click here.
CEW Beauty Creators Awards Timeline
Early Entry Period Open: February 22, 2023
Early Entry Period Closes: March 22, 2023
Late Entry Period Open: March 23, 2023
Late Entry Period Closes: June 2, 2023
Finalists Announced: September 21, 2023 at the Beauty Bazaar
Voting Period: September 21, 2023 – October 12, 2023
Voting Closes: October 12, 2023, at Midnight EDT
Winner Celebration: November 7, 2023
If you have any questions, please email us at [email protected].
*You must be a CEW Member as of September 21, 2023 to be eligible to vote.