As 2019 draws to a close, CEW's Beauty News looks to next year's key skin care and wellness trends.
Virtual Wellness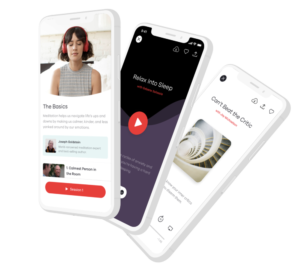 Wellness apps are becoming more specialized, accommodating increasingly nomadic and stressful lifestyles. FIIT, which is referred to as "the Netflix of fitness apps," according to its website, is a digital platform for smart devices designed to bring boutique fitness classes, anytime and anywhere. A heart monitor links to the app and tracks progress during a workout, offering real-time performance metrics. Another mindfulness app is 10% Happiness, which aims to teach fidgety skeptics how to meditate. The app is geared towards performance enhancement, as opposed to soul searching. Then there's Buddify, an advanced meditation app that offers guided meditations by activities and emotions, for example, taking a break from work, walking, stress and empowerment, and going to sleep. The Breathing App, co-developed by author Deepak Chopra, focuses on the psychological benefits of slowing down one's breathing. Benefits include decreased anxiety, lower blood pressure and improved emotional balance.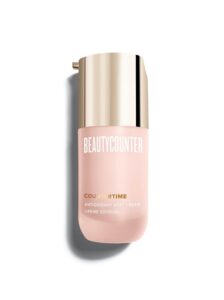 Bakuchiol
Bakuchiol, the buzziest new skin care ingredient, is an extract from the seeds of the babchi plant, used in Ayurveda and Chinese medicine, and is said to be a natural alternative to retinol. Like retinol, bakuchiol is said to increase cell turnover and collagen production, resulting in blemish and wrinkle-free skin. However, bakuchiol doesn't have retinol's unwanted side effects, including redness, peeling, itchiness and increased photosensitivity, making it suitable for dry and sensitive skin prone to retinol irritation. The botanical ingredient, which can be mixed into most skin care regimens including serums, has powerful anti-inflammatory and anti-bacterial benefits. Bakuchiol is currently seen in Beautycounter's Countertime Antioxidant Soft Cream, Ole Henriksen's Glow Cycle Retin-ALT Power Serum, REN's Bio Retinoid Anti-Aging Cream and Alpyn Beauty's PlantGenius Melt Moisturizer. 2020 will likely see more bakuchiol product launches.
Multifunctionality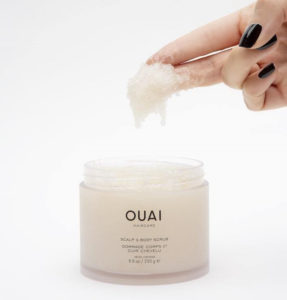 Following a wave of complex,10-step skin care routines, caring for skin is becoming more streamlined, minimalist and user-friendly. Multistep skin rituals are being replaced by multitasking products featuring hard-working, active ingredients that work overtime to get the job done. Streamlined regimens are also easier on the skin. Dermatologists frequently point out that skin irritation increases in direct proportion to the number of products used. In addition, multitasking products are inherently more sustainable as they allow people to use far fewer products, thereby cutting down on waste. Examples include Ouai Scalp and Body Scrub (which nourishes and moisturizes the skin, scalp and hair), and M-61 PowerGlow Peel Gradual Tan Pad (which exfoliates, resurfaces, clarifies and helps firm the skin while building a radiant glow).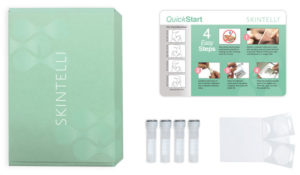 Epigenetics
Epigenetics is the science that links lifestyle to its impact on aging, and explores the biological mechanisms that can activate or inactivate the body's genes, including how cells produce the building-blocks of skin. (The prefix epi- means 'over' or 'outside of'). The epigenome, the control panel for the body's genes, determines which genes are switched on or off at any given moment. Environmental factors such as diet, exposure to air pollution and UV rays, and stress, affect the epigenome. While there is still much to be learned, and research continues, a growing number of brands are leveraging epigenetic insights as part of their offerings. For example, Skintelli uses the science of epigenetics to analyze the quality of skin and match it to best-suited products from a database of thousands of brands.
What's next with CBD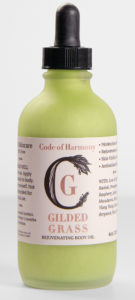 With the proliferation of CBD products, determining the quality of CBD will be ever more important in order to discern the real-deal brands from the 'weedwashers'. Like greenwashing (a natural or environmental claim that is inflated or unfounded), 'weedwashing' refers to the practice of using the CBD label as a marketing tool, for example by using low grade ingredients or selling products that contain less CBD than advertised, in order to cash in on the CBD goldrush. And goldrush it is. The market for hemp-derived CBD is estimated to reach $22 billion by 2022, according to CBD and cannabis industry research firm, Brightfield Group. Brands are increasingly touting their CBD credentials by adding QR codes to their packaging that link consumers to lab results for that particular CBD production run in order to underline their commitment to clean, high-quality CBD and sourcing transparency. They are also sharing clinical trials by third party researchers, a trend that is set to continue. CBD skin care brand Code of Harmony even publishes its certificate of analysis online.
At-Home Hormone Tests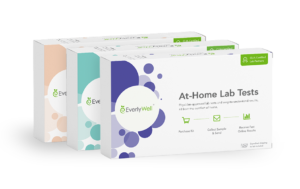 There is an increasing awareness of the role of hormones in wellbeing as a number of at-home hormone testing kits and apps are helping people decode their hormones. Indeed, the market for such tests is expected to triple or even quadruple by 2022, according to a report by market research company ReportLinker. Increasingly, the line is blurring between tests administered in a doctor's office and in one's home. Digital health company EverlyWell offers 30 at-home kits, including a range of hormone tests such as its Women's Health Test that checks 12 different hormones, with physician-reviewed results at certified labs sent to digital devices within days. Other tests include cholesterol, food sensitivity, thyroid and sexual health. Earlier this year, EverlyWell announced that it had raised $50 million in funding, underlining the importance of the trend. A number of other testing companies, such as Modern Fertility, Thorne, Mira, FLO Living and LetsGetChecked, are making testing accessible to women at all stages in their lives.