Sophia Hutchins is out to change the way people apply, and perhaps more importantly, reapply SPF.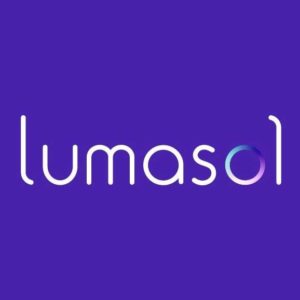 Her solution? Lumasol, an FDA-approved super-fine spray formula with SPF 50 that's been designed to protect one's skin from 98 percent of UVA and UVB rays. Lumasol is meant to be clipped to a bag and applied throughout the day when one is exposed to UV rays. The product's packaging, which is plastic free, lets users know when to reapply by integrating technology that alerts them of UV exposure, prompting application and re-application of SPF.
The product is especially helpful for those who wear makeup as Lumasol's formula is a super-fine mist that can be worn directly over makeup without leaving a film or white residue. As with many personal care and hygiene products, Lumasol will utilize a subscription model and be sold direct to consumer on its website, mylumasol.com, beginning April 1.
"We believe to the core that SPF should be applied more than once a day but unfortunately most consumers don't do this," said Sophia, who began investigating SPF alternatives while attending Pepperdine University as an economics major, which she graduated from in 2018. Sophia was able to make her product dream a reality with a $3 million seed round from Pathfinder at Founders Fund and Greycroft Ventures in April 2019.
Each vial is filled with 10-ml of formula and each subscription includes three vials. Prices have yet to be determined but Sophia said they will be accessibly priced.
The mist has been specifically designed for the face, neck and chest, however it can be applied anywhere, with the makeup wearer in mind; there is a makeup setting component to Lumasol's formula.
"We know that our target consumer generally applies SPF once a day. So they are begging for a product they can apply throughout the day. They are conscious of UV rays and the depletion of the ozone," said Sophia.
A reusable container holds each vial and clips onto a bag, and incorporates technology that changes color when exposed to UV rays, prompting reapplication.  "Lumasol is not meant to live inside someone's bag or in their bathroom," said Sophia, adding that the formula is fragrance free.
Main Photo Credit: Getty Images North America