French professional skin care brand, Biologique Recherche, is a 40-year old brand that sees itself in startup mode. Here, Biologique Recherche's U.S. General Manager, Laura Gerchik, discusses the brand's hyper-personalized approach, tight distribution model, ambition to be the leading professional skin care line on the market and of course how Lotion P50, its hero product, built a cult-like following.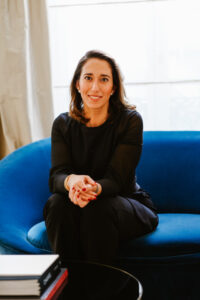 Biologique Recherche, the Paris-based professional skin care brand synonymous with personalized skin care treatments in luxury spas, is on a robust growth trajectory, a feat accomplished while sticking to its original distribution model: the professional spa channel.
"We have had a tremendous amount of growth, but have done it in a way that hasn't diluted our brand equity," said Laura Gerchik, U.S. General Manager of Biologique Recherche. "One of the strongest things about Biologique Recherche is that it is a 40-year-old company with a startup feeling. It's been a very well-kept secret for a number of years."
Biologique Recherche, which literally means "biological research" in French, delivers a very diagnostic and hyper-customized approach to skin care. Products and treatments are tailored for the face, body and scalp, many of which are created for professional use. The brand also invests significantly in R&D, as the name implies. "Hyper-personalization through a network of expert professionals is the backbone of our craft, and we want to preserve it by delivering diagnostics and product recommendations, whether in the spa or online," she said.
Biologique Recherche views skin in a dynamic context, which is why products are never described as being for dry, oily or sensitive skin. "The premise of the brand is what we call the Skin Instant. Every day, skin evolves according to external factors, as well as internal factors, such as your diet or health. We deliver the tools that allow you to customize your regimen based on your skin needs, even based from home. As Dr. Allouche, the brand founder and head of creation, always said, 'You want to be the one to surprise your skin. You don't want to be surprised by your skin.' What that means is you always have to challenge your regimen, and don't have a stagnant vision of what you need," said Laura.
The brand features a three-step methodology: Assessment Stage, analysis of the skin's specific needs; Initialization Stage, preparing and balancing the epidermis, for example if there is an imbalance in pH; and Treatment Stage, targeting and treating each skin issue in depth. The brand has more than 200 products, half of which are specifically tailored for the face. Products are formulated with a high concentration of active ingredients, including marine botanicals and pharmaceutical ingredients. Their potency is heightened from synergy with other products in the skin system.
"We work with raw pure concentrated actives. On the lower end of the spectrum, you are looking at 20 percent active ingredients, and on the professional end we have some products that are nearly pure active ingredients. We cold formulate our products to preserve the integrity of the ingredients," said Laura.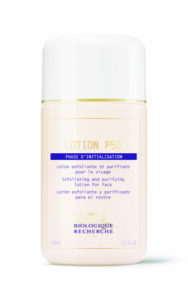 The brand's bestselling products include Lotion P50 and Masque Vivant. Lotion P50, which launched in 1970, has a cult following, and features lactic acid and salicylic acid. "It is a historical cornerstone of the brand, and a cornerstone in our methodology because a lot of what we do focuses on mild daily exfoliation. The formulation is so unique that it has been called 'a facial in a bottle'," she said.
Many of the brand's products have recently been reformulated to further increase their potency. These include Crème Iso-Placenta, which helps rebuild the epidermis marked by acne with a biomimetic placenta peptide that simulates human placenta properties. Another recently reformulated product is Crème Verte Espoir A.R., which stands for anti-redness. In 2021, Biologique Recherche will be launching a DNA kit called My Beauty DNA Kit. This will deliver a precise analysis of an individual's genome, taking into consideration 600,000 genetic variations, and determining the skin's genetic predisposition with a view to selecting products that are ideally suited to the skin.
Biologique Recherche is a second-generation family business founded by Yvan Allouche, a biochemist, and his wife, Josette Allouche, a physiotherapist who developed the brand's methodology and products. The privately-owned brand, which is available in more than 70 countries, up just five countries 15 years ago, recently brought on some long-term private investors that will help the brand grow both in the U.S. and internationally.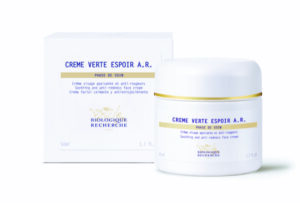 Buying products online on partner sites requires an investment of time, with product prices frequently buried. "We seek out professionals who share our passion for skin care. For us, it's not so much about being a member of a club that others can't access. We are trying to preserve the quality of service that you can get, whether it is in brick and mortar, a spa environment or online. We strive for quality of service and quality of diagnostics. To this day, we only work with professionals who offer spa treatments. We really believe that there is a strong correlation between what you do at home and what the professionals can do for you in the spa."
Since the onset of COVID, the brand has doubled-down on creating content for its spa partners. "We did a whole series of webinars on how to do extended one-on-one diagnostics online so that our clients could continue to sell at retail. It was an opportunity to FaceTime with amazing estheticians like Joanna Czech. We also implemented things that we don't ordinarily do, like drop-shipping to clients on their behalf. Our most important priority was to ensure we were a strong partner to our spas that were closed and suffering."
For now, the brand is determined to stay true to its distribution model via the professional channel that includes day spas, hotel spas and hotel partnerships, and medical spas.