Robert Schaeffler, DevaCurl's new CEO, was born in Germany and spent several years in Europe and Asia,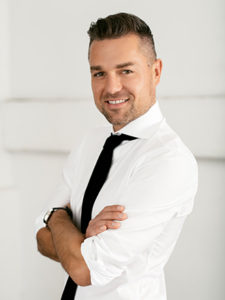 specifically China, working in the prestige beauty landscape. Most recently, he served as General Manager of Henkel Professional North America, managing hair care brands such as Sexy Hair and Kenra Professional, while simultaneously launching social media icon and hair artist Guy Tang's #mydentity color line. His diverse background and keen knowledge of the global hair care market are what identified him as the perfect candidate as CEO of DevaCurl, a role he took on in December 2018. Here, Robert spent five minutes with Beauty News to talk about the opportunities he sees for the brand.
CEW Beauty News: What about DevaCurl appealed to you to leave the corporate world of Henkel?
Robert Schaeffler: The world is changing at a very fast pace, especially in beauty and wellness. Years ago, there were only large corporations and beauty conglomerates. Today, there are private, niche brands being introduced almost daily. With this comes an entirely new way of doing things that are often more efficient, entrepreneurial and with fewer barriers. I love everything about this because it presents an opportunity to think differently, take risks and try exciting things that feel right. The lack of all the red tape and hierarchy that comes with a corporate culture is where I feel most at home and can do the most innovative work.
CEW BN: What are some of the biggest opportunities you see at the brand?
RS: There are so many. Across the board, I'm excited to mobilize our team so we're more nimble, entrepreneurial and find innovative ways to grow. Some of the opportunities for the first year include international expansion. We are already the number-one curly hair brand in the U.S., and we want to continue to build on our successes stateside as well as grow the brand internationally. There's also growing and building awareness around our Devachan salon and stylist community. Stylists are brand ambassadors who understand the curly community better than anyone and they know how to solve any curly hair challenge. It is magical to witness someone entering the Devachan salon for the first time, going through the Deva Transformation service, and leaving with a newfound confidence and love for his/her curls. I attribute this to the knowledge and expertise that these very specialized stylists have. And there's improving the end-to-end experience. Another priority here is to make it simpler for the consumer and the salon staff to communicate from the moment of booking to days or weeks later when follow-up hair care or styling questions may come up.
CEW BN: What's the most surprising thing you have learned about your consumer base while at DevaCurl?
RS: I wasn't surprised but I'm always amazed to see how very vocal the curly community is about expressing their hair journey because this is such an emotional experience. When a curly girl finds a stylist she trusts, she will keep coming back and be vocal about it. As we say, ask a curly girl about her hair and she will tell you about her life.
My biggest mistakes all revolve around not moving fast enough.
CEW BN: What's been one of your proudest professional achievements?
RS: At Henkel, I was able to incubate a completely new brand – social media icon and hair artist Guy Tang's #mydentity line. He's a top colorist with an audience of more than 6 million followers across his social channels. His #mydentity collection was the first to really allow stylists to recreate some of the popular, bright and bold colors that were (and still are) trending.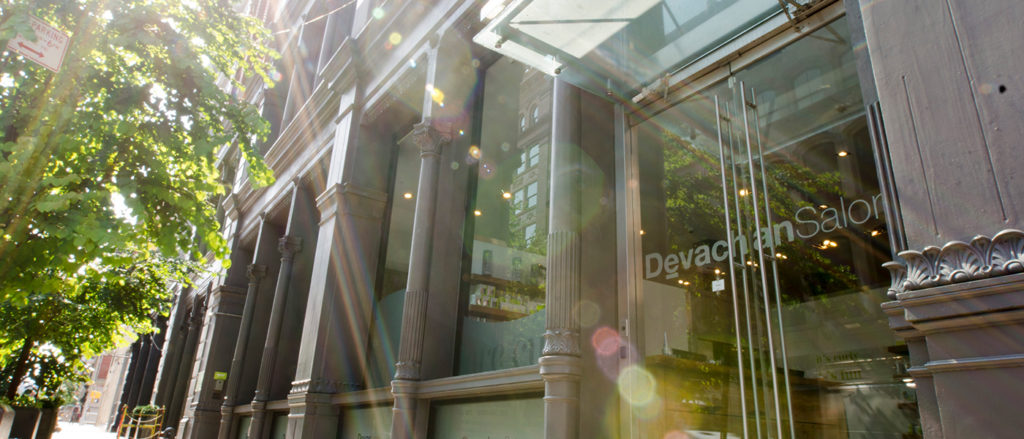 CEW BN: What was one of your biggest mistakes, and the lesson learned?
RS: My biggest mistakes all revolve around not moving fast enough. I want my team to take risks, make mistakes and learn from them. In the case of #mydentity for example, we probably lost a valuable year in the market, because I did not push hard enough at the beginning. The lesson learned for me is to trust your instincts, make decisions quickly, don't be overly cautious, and correct along the way, instead of waiting for the perfect moment.
CEW BN: What product (not your own) is one you can't live without?
RS: I know you mean beauty product, but I have to give a shout out to Slack. This is what we all are using at DevaCurl. We did away with internal email in my third week on the job, and all communication is now happening on Slack. With email, it's like a game of tennis, where you check off your action and lob it over to someone else. With Slack, it becomes conversational, it's radically transparent, and breaks down silos – and that's such a powerful thing. It empowers other people to solve problems and cut out steps. When implementing this change, I'm asking employees to be comfortable with the uncertainty.
CEW BN: What's a mantra you live by?
RS: I have a lot of mantras, but the most important one is "happy wife, happy life." Without a partner by my side who supports me every step of the way, I would not have been in the fortunate position to take advantage of all these amazing career opportunities around the world.
CEW BN: If you could write the fortune in your fortune cookie, what would it say?
RS: A quote by Tim Ferriss: age doesn't matter, an open mind does.