Cosmetic dermatologist Dr. Howard Sobel is about to re-enter the beauty arena after a 10-year hiatus, a respite that was more out of circumstance than desire. Dr. Sobel, for those who don't know, was one of the first dermatologists to pioneer the use of professional-grade actives in over-the-counter skin care back in 1991. Playing off his thriving Manhattan practice, Dr. Sobel launched DDF (Doctor's Dermatologic Formula), an advanced anti-aging line that immediately took off, spurring a bevy of copycats and imitators. He then added Elaine Linker to his team as a nutritional consultant to help incorporate new products to the line. In 2004, North Castle Partners invested in DDF, and in 2007 DDF caught the eye of Procter & Gamble. According to published reports, P&G snapped up DDF, which had amassed more than 100 SKUs, for an estimated $50 million. But DDF's success was short lived, as it was for many smaller brands acquired by corporate giants, who couldn't pivot or innovate to keep up with consumer needs and wants. The category had also become vastly saturated. In 2014, DDF was sold to London-based Designer Parfums. Due to legalities, Dr. Sobel wasn't allowed to play in the space until a couple of years ago, at which point he started researching opportunities in skin care at retail. Then, about a year and a half ago, Sephora came calling. Here, Dr. Sobel talks about his new collection, Sobel Skin Rx, and what sets it apart from the rest.  
BN: How did you ultimately get back into the business of beauty?
HS: It took a while to get my name back, which I did a couple of years ago. And then I started to research the white space in skin care and started formulation conversations. About six months into this I was approached by Sephora. When you're partnering with a retailer and they're telling you what they want and what they need in order to sell it, you deliver it.
BN: What was Sephora looking for?
HS: It was exciting that they wanted me to fill this white space, which was high-concentration ingredients. These include glycolic acid, vitamin C, retinol and niacinamide used in the right combinations with other ingredients, such as lipids, ceramides and repair oils, to yield synergistic effects. The idea for this line came at the right time because I had a patent-pending vehicle, and you can't deliver high concentrations without irritation if you don't have the right vehicle. All of the creams are surfactant free in a patent-pending base and therefore there are no problems with disrupting the epidermal barrier of the skin.
BN: How effective are the products?
HS: We did in-vivo testing, which is on humans, and then in-vitro testing, which takes place in a lab. The lab showed that our products increase the absorption of retinol as compared to other bases. Most products are comprised of oil and water and when you add a surfactant you very often deplete the epidermal barrier. That happens when you get older. That's why you lose water and the skin becomes dried out. So what the vehicle does is mimic the epidermal and dermal barrier, which is good because it lays down a foundation that mimics the barrier you had when you were younger. So that helps keep water in and allow ingredients to be optimally absorbed in a time released manner. Think of a pool cover, it keeps the water from evaporating and protects your skin from harmful environmental pollutants and factors, like UV rays from the sun.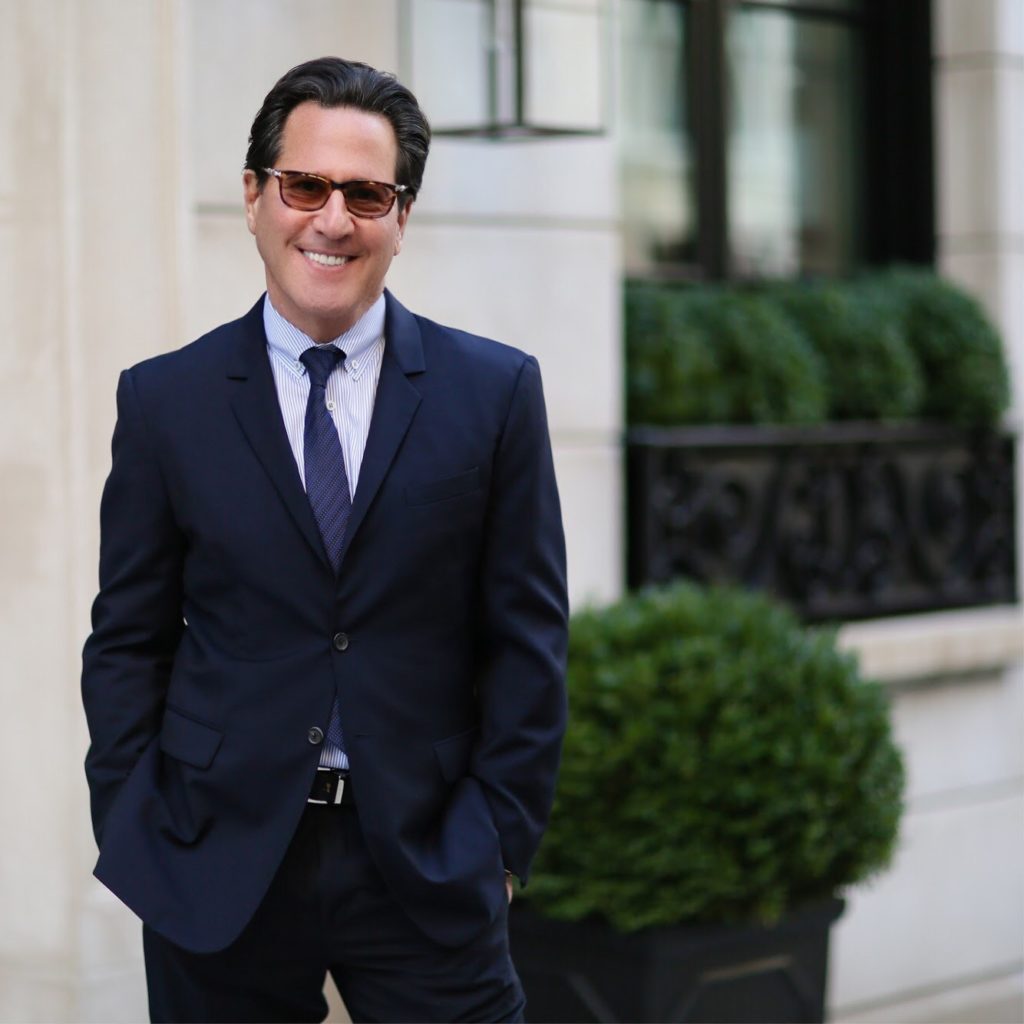 BN: When and where is it launching?
HS: It's launching January 1 exclusively on Sephora.com for 18 months, as well as on drsobelskinrx.com.
BN: Talk about the products in the line.
HS: There's the Bio Hyaluronic Moisturizing Cream, formulated to leave skin hydrated, lifted and defend it against damaging free radicals. The 14.5% Plant Stem Cell Day Cream + Sunscreen SPF 30 will help stimulate collagen and elastin production, as well as provide broad-spectrum protection from harmful and aging UV rays. The 27% Glycolic Acid Facial Cleanser has the highest in class glycolic acid to break down and exfoliate the top layers of skin cells. The 15% Niacinamide Gel Serum has maximum strength niacinamide to minimize the look of pores and revitalize, firm and smooth skin. The 30% Glycolic Acid Peel is a professional-grade at-home peel to exfoliate and retexturize the skin. The 35% Vitamin C Face Serum combines three forms of vitamin C to brighten, tighten and protect the skin. The 4.5% Retinol Night Treatment has the highest concentration of retinol on the market, designed to decrease the length and depth of lines and wrinkles without dryness or irritation. Finally, the Triple Oligo Peptide Eye Cream has a synergistic effect of three different peptides that stimulate collagen production to firm and tighten the delicate skin around the eyes. Prices range from $42 for the cleanser to $105 for the vitamin C face serum.
BN: How will consumers learn how to use your line?
HS: To help educate consumers on the line we have filmed several videos for our own site. It will help people understand what products to layer, or not, and which items are best for certain skin types. This will build a personal connection, which is really important.
BN: What's different about launching a line this time around compared to when you first entered retail 30 years ago?
HS: In 1991, there were practically no skin care products with active ingredients, so I added them to my DDF line of products. This time, I researched the most proven ingredients that have withstood the test of time and increased their potency with my patent-pending vehicle.
BN: What are you most excited about with Sobel Skin Rx?
HS: That I'm able to provide to patients and consumers prescription-like active cosmeceuticals that contain the 4 p's – potency, penetration, performance and protection.