E.l.f. Beauty is on a mission to enthrall Gen Z. Over the past year, the 16-year-old brand forged ahead with new launches, out-of-the-box collaborations, portfolio expansion and industry-first marketing campaigns that saw the company cross categories into music, gaming and original content creation. Blurring the lines between beauty and entertainment has proven effective, not only with their consumer base but also with their top line. In May 2021 the company had recorded nine consecutive quarters of growth with net sales increasing 24 percent year over year to $92.7 million, as reported in their fourth quarter and fiscal year 2021 results.
Recently, Beauty News spoke with Tarang Amin, Chairman and CEO, to discuss how e.l.f.'s founding principle of disruption guides its business practices, what he would have done differently about the brand's ground-breaking #eyeslipsface TikTok challenge, and how the company is reinventing itself as a multi-brand house.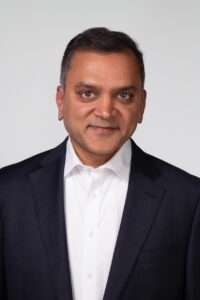 BN: How would you characterize the first 10 to 15 years of e.l.f.'s history versus the past two to three years?
TA: We were born as a digital disruptor. I give a ton of credit to our founders Alan and Joey Shamah. When they introduced e.l.f. they were selling products exclusively online for $1 each. People thought they were crazy. How can you sell cosmetics online for a $1 and possibly make money? I give so much credit to them for establishing our core DNA. They really turned beauty upside down in terms of all the paradigms of things you absolutely couldn't do at the time. They sold online. They sold great quality at these ridiculous value points. They allowed consumers to leave comments on our website well before that was fashionable, and they really nurtured this core community. I'd say that's very much been our history all throughout.
When I came to the company a little over seven years ago, a key part of our focus was to continue to live by that disruptor DNA, which has allowed us to test and learn in the market. The last couple of years have really been indicative of that renewed effort. We returned to our superpowers and brought them to the forefront: our 100 percent vegan and cruelty-free promise, and our ability to have these holy grail, first-to-mass products such as our Camo Concealer, for example. But we've also been testing and learning on so many new things. We were one of the first beauty brands on TikTok, well before many others explored the platform. We were the first on Twitch, delving into the world of gaming. Other than two quarters of one year, our entire 16-year history has been about disruption and trying different things. It's been a great formula for us.
BN: When you say that e.l.f. returned to its superpowers, do you mean that it got lost at some point?
TA: Like any brand, sometimes you're the victim of your own success. I think we got into launching a bunch of things really fast, and perhaps lost sight of our core values a bit. We still launch a lot of products today—over 100 a year—because it's important to our community, but we put extra focus on the ones that truly stand out. We have market leadership – the number one or number two position –in five core segments. If you look at our original success in primers, we were the only mass brand with a primer out that I'd argue was even better than Smashbox's. But instead of $36, we sold it for $6. The Camo Concealer's prestige equivalent is in the $27 range. We make the best of beauty accessible, but we also have fun with the way we engage our community. Those are probably the two biggest 'unlocks' over the past two years for us.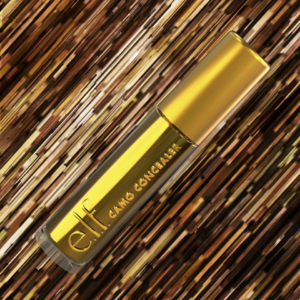 BN: What drives your product innovations and launches?
TA: It's very much community driven. We have a great innovation team, and lots of different inspirations for innovation. We map out the strategy by segment, look at prestige and look at what's going on around the world. But the most important variable is our community. We have the number one mass e-commerce site with over 30 million visitors each year. The amount of feedback and data we get especially amongst our Beauty Squad loyalty program is also a key enabler, as well as the makeup of our in-house team. We have a very energized workforce comprised of over 75 percent female, and 60 percent Gen Z and millennials who live and breathe the category. They represent our community and the consumers we serve, and I think that also helps a lot too.
BN: Why do you think e.l.f. is so successful in speaking to Gen Z consumers?
TA: If you look at our foray into TikTok, our CMO Kory Marchisotto came to me and said that it skewed high with Gen Z; that's where they were living, so we needed to be there. Frankly I had to look up what it was at the time, I had no idea! We decided that if we were going to do it as a company, we weren't going to follow some type of cookie cutter approach. Each platform is so unique and different. Armed with the insight that this was a platform where users love music and expressing themselves, we created our own track for the #eyeslipsface challenge and let it take effect. So I think it's a combination of not only being present where our community lives, but also finding a way that makes it relevant and meaningful. Not getting too caught up in our brand strategy where we're unwilling to diverge from it. Our brand is owned by our community; they define it, they decide it.
BN: As successful as the #eyeslipface challenge was, is there anything you'd do differently if you were to repeat it?
TA: I wouldn't change anything about it. There's never a veto on letting the team run with something that they see as being important to our community. Whatever the opportunity, if our community is there and we can find a relevant way to reach them, we'll go for it. I feel we successfully unleashed the power of our team as well. Kory had the initial insight, and our VP of Brand, Gayitri Budhraja, went to high school with one of the founders of Movers + Shakers, for example. A lot of the experience was driven by a natural curiosity that our team had about the platform. The energy was, 'we don't know much about TikTok so let's find out what it is, what works and what doesn't.' The speed at which we move has always been a key aspect to us as well. Not overthinking things, other than the core insight on what the idea is and how it ties to our purpose. But more importantly, I think the day of brands controlling every aspect of how they show up are long past; the community owns that.
We've continued to evolve since then. As great as #eyeslipface was as a challenge, our latest one, Gamers Got Talent, has over 15 billion views now; it's mind-numbing in terms of the numbers. Again, very different approach in terms of how we did it. Gaming is a huge vertical on TikTok.
BN: What are some common misconceptions brands have about TikTok?
TA: I think brands sometimes get paralyzed in seeking every answer upfront: what is the attribution, what is the ROI, etc. Our approach is very different. It's more like, hey our audience is there so let's give it a test, put a little money there, and see how it takes hold. I think that approach is fundamentally different, and that goes back to our digital roots. You're constantly trying new things, learning from it, and getting the data. Now I can tell you a few years later that when we see something take off from our product range, we always go back to TikTok to see who posted something that went viral. You get the attribution later that you don't necessarily get up front.
When Kory and I talked about TikTok initially, it was never a conversation about ROI. It was more about the confidence and trust in what our brand stands for, how this fits our purpose and having some fun with it. But it's often that other approach that brands get caught in, of trying to have the strategy so tight that almost everything else falls out. We've gotten great ROI data since #eyeslipsface but we don't ever hold that as the lynchpin of testing and learning.
I think having a certain amount of money allotted that isn't associated with an ROI is important for brands. Some of the most interesting things e.l.f. has ever done didn't have an ROI attached in the beginning; not only TikTok, but also being on Twitch, and even our collaboration with Chipotle. That came with the simple insight that these are two brands that are a favorite amongst Gen Z. We have very similar value systems, so we put them together and saw the response of people going crazy. That's the key piece; it's constantly looking for different ways that excite and energize the people that you serve.
BN: What would you consider to be the key driving factors in your success, particularly during the pandemic year?
TA: It goes back to our overall value equation. Firstly, e.l.f. sells well in any economy and in any environment because you have this phenomenal value proposition: making the best of beauty accessible at great price points. The second is that digital engagement and disruption element, which includes finding ways to keep our consumers engaged, and following their desires. Where are they? What do they want? I think a lot of brands pulled back on innovation last year for many reasons. No one was going out or buying makeup to the extent that they did before. We asked our community what they wanted to see from us, and they were very clear that they wanted us to keep launching products and keep engaging with them. So that's what we did. I think while we were strong going into the pandemic, in some respects we got even stronger during it. We expanded our brand portfolio during that time, as well.
BN: Let's talk about that more. With the acquisition of WƎLL PEOPLE and the launch of Keys Soulcare, e.l.f. has become a multi-brand house. Is your value proposition simply evolving to capture new consumers, or are you shifting course completely?
TA: All three of these brands are very accessible amongst their own audiences, which is a big part of our mission. E.l.f. is always going to have this extraordinary value. WƎLL PEOPLE is one of the pioneers in plant-powered clean beauty. They're highly accessible relative to a lot of the other clean brands out there at that standard. Keys Soulcare is very much entry-level prestige. All of the products are rated 4.9 out of five stars; they're phenomenal. If you think about what their comparisons would be, they'd be at a much higher price point.
So there's this unifying theme of best of beauty made accessible, but all three brands are quite distinct and go after different audiences and I think that was part of the strategy. We feel there's more to be had there. I'm really excited about the expansion of the portfolio, how they go after different consumer sets and yet still stay true to what e.l.f. beauty has always been about.
BN: Why did e.l.f. decide to go into gaming?
TA: It came with a real insight. We saw that 65 percent of our user base plays video games, so venturing into gaming seemed completely logical. We went on Twitch, one of the biggest livestreaming platforms for gamers, and did it in a way that's authentic to who we are. It was less about marketing and more about being driven by our purpose. We partnered with Loserfruit or Lufu as she's also known, the second biggest female gamer out there. She stands for female empowerment, and that's something we stand for too. Empowerment is a key part of our purpose pillar. So the approach is not just about doing something in gaming for the sake of it, but doing something in gaming that's meaningful and resonant. Our "elf You" channel now has a million views each time we stream something, so it definitely has an audience.