As Chief Marketing Officer of Pierre Fabre USA, Jacqueline Flam Stokes oversees U.S. brand marketing for Eau Thermale Avène, Klorane, Glytone and René Furterer, and leads an integrated team responsible for brand stewardship including visual merchandising, public relations and product development. With more than 20 years' experience in beauty, Jacqueline has developed successful businesses by delivering strategic growth plans demonstrated across professional, retail and digital channels. Here, CEW Beauty News caught up with Jacqueline about how she pivoted the business in 2020, adapted marketing for online experiences and how the company's skin care portfolio blew through five-year sales projections in just six months.
CEW Beauty News: You've been at Pierre Fabre for more than 10 years. Talk about your growth and rise at the company.
Jacqueline Flam: I started at Pierre Fabre in 2010. At that time, I had worked for French and French-owned brands for all of my career. Also, my dad and his side of my family is French. So every time I would go to Paris and visit the pharmacy I would fill my suitcase with all of my favorite products. And unbeknownst to me, a lot of those products were Pierre Fabre brands. It was a nice transition to work for a company that has such a deep, emotional connection to consumers. These are brands consumers are ultra-passionate about; they all really do aim to help skin and hair, and support quality of life in a highly differentiated way. I started with the organization overseeing Avene marketing and have grown to manage the full US portfolio in my time with the company.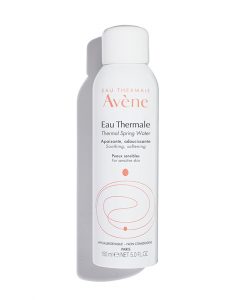 BN: Is the sentiment for Avene in Europe and the U.S. similar?
JF: The brand is sort of dermatologist adjacent. Many products are developed to be sold and recommended in conjunction with products dispensed from pharmacists and dermatologists. For example, if you have really severe eczema and go to the dermatologist, they may prescribe a cortisone cream. You'll likely need an emollient cream to offset any irritation the prescription causes. Overall the brand has a really deep connection with consumers worldwide. We have a hydrotherapy center in the South of France that treats patients from all over the world with thermal spring water. We see pretty incredible results there that have kind of a halo effect on the brand worldwide.
BN: In terms of sales, what percentage of the business is in the U.S. versus Europe and other parts of the world?
JF: For Pierre Fabre overall, we have a strong presence in France, our mother country. But we've seen that shift quite a bit, so the business now is 75/25 international versus France. But we're growing. Pierre Fabre has a really meaningful business in Asia, as well as throughout Europe, where our brands are the foundational brands of all European pharmacies.
BN: Talk about the distribution of the different Pierre Fabre brands.
JF: The brands are unique and have incredible, rich stories and history. Pierre Fabre is a pharmaceutical company, so products are developed with a focus on research and development and clinical efficacy. We see across the brand portfolio that the customer satisfaction piece is high because the focus on product performance is so robust.
With that said, the last year has been dynamic for all the brands, but for Avene specifically. We've seen this tremendous interest behind clinical skin care. We have a different distribution path for Avene, where we're sold through both dispensing dermatologists' offices and a retail distribution network too, which is small and conservative to be able to maintain the balance between the medical and the retail. In 2020, we saw online business just completely explode and reach our five-year projections within the course of six months.
BN: Did e-commerce help with sales?
JF: Categories like acne and sensitive skin care have certainly been the main driver of growth over the last year online, as more people are concerned with maskne and have seen the effects of stress from the pandemic, and the rise of sensitive skin care.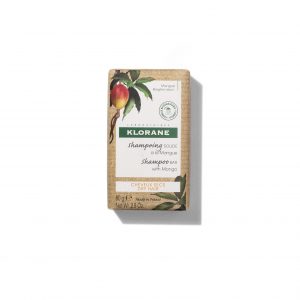 BN: Talk about how Klorane has fared amid the pandemic.
JF: Klorane is our most retail-oriented brand, and it is sold through chainwide distribution with Ulta, as well as through retail partners like Bluemercury, Amazon and Net-a-Porter. We've also seen incredible pick up on our own e-commerce. In 2020, the dry shampoo category, which is one of our biggest categories for the brand, was challenged while we saw really nice pickup in our shampoos, conditioners and treatments for hair loss and thinning hair.
The biggest dynamic shift was in terms of scalp care and at-home self-care trends—that segment is really picking up. As more people stayed home and were stressed out, they were also perhaps experiencing some sort of impact on their scalp, like thinning hair, which is at the heart of the Rene Furterer brand. So what we've been preaching to the American consumer for many years all of a sudden became one of the hottest and most dynamic categories.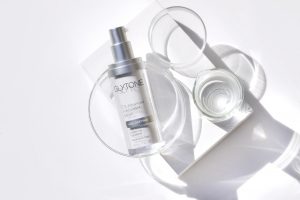 BN: Tell us about Glytone.
JF: Glytone is sold by dispensing dermatologists and plastic surgeons, and also has DTC e-commerce and is sold on Amazon, Dermstore, and Lovelyskin. The brand is known for its in-office chemical peel where we hold a strong market share. Glytone was born from the idea of active acids treating the skin. Glytone is an aggressive treatment brand that treats otherwise hard to treat hyperpigmentation, anti-aging as well as body issues in terms of resurfacing. As we've seen consumers becoming savvier at seeking out ingredients, we've also seen interesting things happening on the Glytone brand. Because of the high concentrations in our products of heavily sought out active acids, the brand is being discovered by more consumers looking for efficacious and derm-recommended skin treatments.
BN: Where do you see opportunity for the various brands?
JF: The opportunity is certainly in different channels. The Pierre Fabre brands thrive where there's both education and advice. Up until this point, we've sought out distribution where we have the opportunity to have a meaningful relationship, whether that be with a dermatologist recommending products to their patients, or with a stylist recommending products, or just having really strong, beauty advisor education. I'm still bullish on brick-and-mortar retail, and professional retail, but also balancing how we can bring that to life in a more digitized way. Now that there's so much focus on consumers discovering brands online, we are exploring how we create that same experience with consultation for each of our brands online.
BN: How were you able to pivot after the pandemic began in March/April 2020?
JF: It's shocking how quickly we were able to be nimble and agile. We spent so much time in the past planning activities. At a moment's notice, we threw away our playbook and quickly reacted. At the end of March, we shifted our strategy to digital for our own DTC, as well as for our retailers, with a focus on their dotcoms with the strategy of delivering masterclasses, live consultations, and live chats. Within four to eight weeks, we were live with all these exciting new tools that in the past would have gone through lots of levels of review. We rolled up our sleeves and worked to be much nimbler during that period. That's now ingrained in our culture in a way that it wasn't before.
BN: Will you sustain digital initiatives despite brick-and-mortar openings?
JF: I think it's going to be a fine balance in the future, but I don't think those tools or opportunities are going to diminish in any way. Now people are seeing what can be done online, and there needs to be a shift in how we execute. What is the experience that we're looking to achieve in a brick-and-mortar store or in a professional outlet versus what we can achieve online and, and where do we play in it? Overall, we're looking to take a multi-channel strategy and make it more of an omnichannel experience for the consumer.
BN: What role will brick-and-mortar play now that these new technologies have arisen?
JF: A lot of retailers have focused so much on shipping or their ability to get the products to the consumer quickly. But what we need to remember is we're all human. I think the interaction of having someone recommend a product or give an anecdotal experience is something that has been a little bit lost in the last year. People are still hungry for understanding how you mix regimens, or just garnering advice from another person. That same touch and feel just can't be accomplished fully online.
BN: How about changes with social media marketing?
JF: On Avene, our focus is on how  we bring the dermatologist's point of view to life through our social networks and really stay true to the DNA of the brand in terms of being very therapeutic, very treatment oriented, but also highly professional. We created a program called, #AskAvene last year. In 2020, it was a weekly session where we had Q&A with some of the top dermatologists in the country. We saw some exciting customer interest and engagement for each of the IGTVs, which was just something we had never tried before and definitely resonated with our consumer base.  Also, by leveraging Instagram, we were able to create more dynamic stories that were communicating the brand values while explicitly focusing on all of the different skin conditions people were extra concerned with during COVID.
On Klorane, we leaned into talking about what consumers wanted to hear about, which was hair loss, scalp treatment and scalp care. How do you get ready for a Zoom call in two minutes with a dry shampoo or a favorite hero product? We created a content calendar that was more aligned with how consumers were thinking about their daily needs. We also focused on telling the stories that we didn't get to tell as much in the past about the sustainability of the brand and our give-back programs including our Budding Botanist one that we have in the U.S. to be able to support kids and gardening initiatives nationwide.
BN: What are future plans for your portfolio?
JF: It's an exciting time to be in marketing. It's scary but exciting. It's also a special moment in time for the beauty industry; there's so much change happening in terms of how consumers are looking at your brands.
In 2020, we saw a lot of going back to basics for consumers and leaning into trustworthy brands with results and reviews behind them. For our company, we've been very B2B oriented—and less focused on talking to the consumer. 2020 taught us that we need to be more of a consumer-facing organization. Digitalization kicked into high gear in terms of what we need to be doing leverage our DTC channels. I've seen incredible shifts in our own organization and how we're approaching everything from product development and packaging to marketing tools. In the years ahead, we'll be hyper focused on meeting the needs of the consumer and the professional at the same time.