Knockout Beauty recently entered into the franchise business with the May debut of its Locust Valley, New York storefront. The new addition joins the retailer's three independent locations, which includes Bridgehampton, New York, Los Angeles and Manhattan (temporarily closed due to the pandemic). In 2016, Cayli Cavaco Reck ( who is the daughter of two American Vogue editors), launched the skin care consultancy and boutique retail business as a pop up in the Hamptons, meant to be an IRL version of her widely successful "Knocking On Forty" Instagram page. Now, she's focused on expansion with plans to roll out additional doors across the U.S., and is energized by what the franchise model provides budding entrepreneurs. Here, CEW Beauty News spoke to Cayli about using social media as an educational tool, conducting virtual beauty services, entering the teen beauty space with her daughter's help, and how brands can get stocked on Knockout Beauty's store shelves.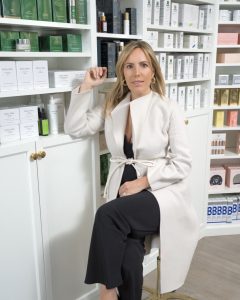 Beauty News: Knockout Beauty's tagline is "Conscious Beauty for the Modern Minded." Explain what you mean by conscious versus clean beauty.
Cayli Cavaco Reck: There's no governing body for skin care so when I think about conscious beauty, it involves being informed about what you are putting on your skin. With the rise of active ingredients, it's not just about the toxic load, although I do think that's part of it, but some things just don't play nicely together, so it also means being aware of that. It also involves not vilifying ingredients that may help someone reach their goals. For example, there is a product I love that has a trace amount of parabens in the raw materials, but parabens are also found in blueberries – one of the healthiest foods on the planet. Therefore, overall mindfulness about ingredients and efficacy is key.
BN: How do you help consumers navigate the world of skin care?
CR: We use social media often. I sometimes host Q&As with brand founders, and I also do Instagram Live events. In fact, when I started doing Lives, most beauty videos were focused on putting makeup on, but I was in my bathroom taking makeup off, which seemed crazy at the time. However, I was able to use the opportunity while washing my face to share information about the products, such as performance, ingredients, and usage. Outside of social, we have consults, both in-store and virtually, to help guide consumers and the education piece naturally happens during that time.
BN: How did you manage the past year?
CR: We already had a digital world happening when it came to consultancy and were known for that, so we were able to maintain that part of the business and consult with people all over the world. In some cases, people came to us just to help establish a skin care routine, but not buy products from us. On the flip side, we had new customers lean on us for products they no longer had access to due to closures. It also helped having headquarters on both the East and West coasts, because, when New York was shut down we were still operational in Los Angeles. In terms of growth, we're in the middle of negotiating several exciting opportunities so I can't really speak hard numbers, but I can say that our business is up significantly across the board, including digital, marketing, average order value and active customers.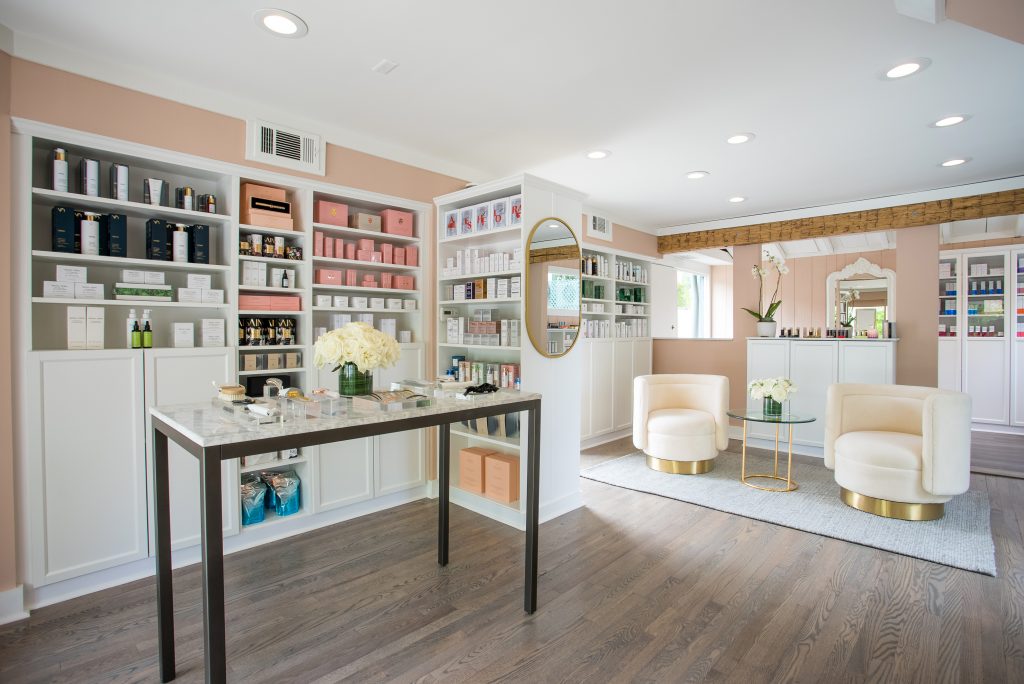 BN: How involved are you with the consultation process?
CR: I do upwards of 50 consults a month. I'm always looking at ways to make it a stronger and holistic experience. If I don't do them, I wouldn't be able to guide the teachings and innovate. I'm also able to see certain trends arise and communicate those to the buyers. For example, during the pandemic hair and scalp care started coming up, as well as different skin care concerns that weren't as prominent before. I love doing it and I think it's one of the most important pieces of my business. I also find that a lot of women don't just want a consult, they want my partnership especially when they have skin care concerns, such as melasma, which they know I've experienced.
BN: You worked closely with your 13-year-old daughter to put together Knockout Beauty Teen, focusing on younger skin. How was her input important?
CR: Last January, we went to Paris for her birthday, and she had a horrific acne breakout, and she became interested in solving it on her own. She had the tools and my guidance, and I noticed that she was able to take the consultancy questions and assess what was needed in her routine. She's a great ambassador for us, is extremely comfortable with skin care as it relates to her age group and has an incredible understanding of how great skin care can support self-confidence.
BN: How can a brand get into a retailer like yours?
CR: Don't send products blindly as it may get lost. The best thing to do is write a lovely email and attach your brand deck with all the information someone would need to get excited about the brand. Also, make sure you address it to the right person. While I am the final say in a buy, there are so many people before me who should be getting that email. Brands can address a general inbox or call the store to find out who the buyer is.
BN: Where do you think beauty can still innovate?
CR: Sustainability has become a major issue but, in some cases, there's still the need for solutions. There are some products that don't do well in cartons but when they turn to glass and the product breaks, consumers aren't happy, so I do think there is still the need for innovation in this space.