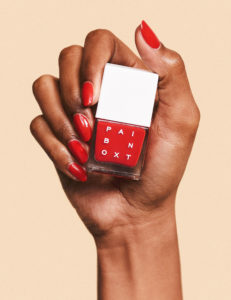 Since opening in 2014, NYC-based, high-design nail studio Paintbox has developed a cult following with its lookbook of trendy nail designs and ultrachic studio space. Now the company is launching its first lacquer line, Power Couples, a curated collection of six 10-free nail polishes with names such as Like Wonder and Like Wild, distributed direct-to-consumer and at the salon for $22 each or $40 for a duo. Here, Beauty News spoke with Jane Hong, Paintbox's Chief Executive Officer, to learn more about the new collection, social media strategy and future business plans.
Beauty News: Why is now the right time for Paintbox to curate its own nail polish line, and what special considerations were accounted for?
Jane Hong: Over the course of five years, we have performed more than 117,000 manicures in our studio on Crosby Street. Accordingly, we have learned so much from our artists and our customers, including which colors flatter most skin tones and the trends with the most longevity. So, when we set out to create the collection, we applied these insights to develop a line with universally flattering colors that are long-lasting without giving up high-shine. It was also important that the polishes be non-streaky with full coverage in just two coats, and with a 10-free formula.
BN: How has social media played a role in the company's growth?
JH: We have grown to more than 200,000 Instagram followers while not spending anything on performance marketing to-date. Nail art and interesting color combinations are an extremely visual thing, and when you couple that with a visual platform, you have a viral product.  Every time I'm in the studio, and I see the looks being created on our customers, I always notice that the most recent Instagram posts are being replicated in some form or another, whether it's the design, the color choices, or a combination of both.  All this is to say that social media is an incredibly powerful influencer, and we are grateful for it.
BN: One-third of Paintbox's service revenue results from customers who visit every seven to 21 days. What keeps them coming back? 
JH: The experience, which includes our hospitable coordinators, well-trained artists, elevated space and custom playlist.  We are thoughtful about keeping our lookbook refreshed with exclusive partnerships and capsule collections so our customers always feel there's something new to come back for, as well.
BN: What's the average spend in the salon?
JH: About $70, prior to launch of our polish line.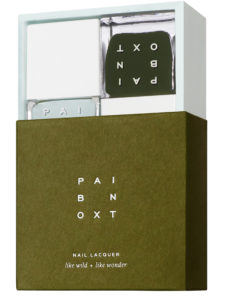 BN: Does Paintbox have investors?
JH: We raised external capital in a round that closed earlier this spring to fund our next phase of growth, including our new product line, and our ecommerce and booking website.
BN: Any plans to expand beyond the SoHo location? Where might the salon open up next?
JH: We absolutely have plans to continue to expand physical locations. We still have a market that's local to the New York metropolitan area that we feel is not fully tapped, especially given the fact that our existing demand for our SoHo studio exceeds our current supply.
BN: What's something no one tells you when starting a business?
JH: No one tells you how many hats everyone has to wear.  Naturally, a start-up begins with a very lean team.  If we had all the resources in the world, we would hire an expert for every task.  But that's far from reality; all of us learn something new every minute of every day and as hard and frightening as it can be, it's also extremely rewarding.
BN: What's the biggest lesson you've learned over the years?
JH: The biggest lesson I've learned over the years is to take the time to recognize your team.  Everyone works so hard day in and day out, and in this day and age, we're always connected on email or phone, etc., so much that burnout is real. Taking the time to say good job and to recognize one another is hard to do when you're so busy, but it's incredibly important for the mental and emotional health of your team.
BN: What's a mantra you live by?
JH: There's no such thing as failure if you learn something new from it.
BN: If you were to write the note found in a fortune cookie, what would it say?
JH: Good luck follows those who work hard.