This year, Showfields entered the New York City retail scene with the tagline, "the most interesting store in the world," and subsequently disrupted traditional retail by merging rotating Instagrammable pop-up experiences with food, art, theater and community programming. Currently showcasing more than 40 brands across home, beauty, lifestyle, and tech, the multi-level store has successfully provided brands with an opportunity to connect with consumers in an experiential way, as well as gain exposure and increase sales. Recently, the retailer introduced House of Showfields, an immersive, hands-on experience, where actors take guests on a guided tour of the space, before leading them to Showfields Lab, where they're able to purchase what they saw on the journey. This experience saw more than 20,000 guests and increased the store's sales by more than 50 percent. On the heels of the brand's one-year anniversary, CEW Beauty News caught up with Tal Zvi Nathanel, Showfields' CEO and co-founder, to learn about the foundation of the store's success, strategies to engage consumers during the holiday and future plans.
Beauty News: Where do you see the future of retail?
Tal Zvi Nathanel: We don't believe retail is dead, it's simply evolving. We're in a landscape where new brands are always being created, but traditional stores typically only give consumers access to brands they're already familiar with, in the same store format they're used to. Younger customers are tired of the traditional store and that's where we come in.
BN: Why do you think Showfields is so successful?
TZN: From our inception, Showfields has always been inspired by the wants and needs of the consumer, and right now the consumer is looking for something immersive, something interactive. They're looking to discover brands in a way that is fresh and new. We're successful because unlike traditional retail stores, we're giving the consumer what they want with Showfields.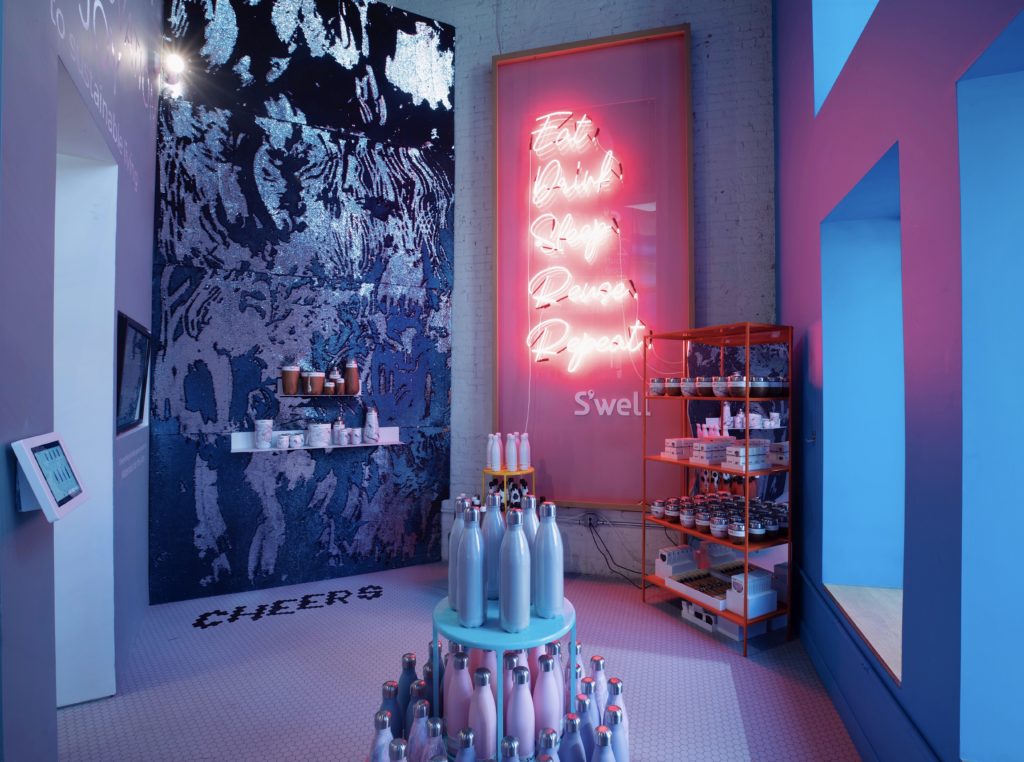 BN: How did you engage customers for Holiday?
TZN: This Holiday season we revamped House of Showfields, the first and only in-person shopping experience merging retail with performance art theater. We updated it with holiday decor and new brands, and dubbed the limited-time experience, Holiday x House of Showfields. We've also partnered with customized tissue paper company, noissue, to bring their eco-conscious holiday gift wrapping paper to "The Lab", which is our Showfields gift shop. Customers were able to have their gifts wrapped for free with purchase.
BN: What's planned for 2020?
TZN: We're planning to launch new locations in top-tier cities in 2020. In addition to new locations, we'll be welcoming several new brands for our March 2020 curation and launching new consumer-facing tools to help customers engage with brands within Showfields.
BN: How is Showfields funded?
TZN: Showfields has raised $9 million in funding through a seed round led by Hanaco Ventures, with participation from SWaN & Legend Venture Partners, Rainfall Ventures, Communitas Capital and IMAX CEO, Richard Gelfond.
BN: How much do the brands pay to exhibit?
TZN: Depending on the size of the space, brands can pay anywhere from $6,000 to $20,000 per month. This monthly fee includes the ability to create a custom space (AKA field) which tells a brand's story and where people can discover, engage, shop or just talk to an expert. In addition, all brands get access to proprietary software that provides data on impressions, discoveries, sales, conversation rates and more.
BN: Can you give an example of a brand success story?
TZN: The skin care brand Nuria, which participated in House of Showfields, interacted with 100% of guests during the experience resulting in their sales doubling. While Nuria and many other brands have seen financial success at Showfields, we work with many types of brands that have a variety of motivations for joining the store – and those motivations aren't exclusively sales. For some brands, it's simply exposure to their target market. In order to help a brand find success at Showfields, we begin a process by establishing KPI's with each company, then work with our team to meet those KPI's so each sees a real ROI.
On Monday, January 13, CEW members will have the exclusive opportunity to attend "Cocktails & Connections at the Most Interesting Store in the World," a private networking event at Showfields to explore the immersive environment and experience how the space merges digital innovation and storytelling. To learn more and register, click here.