"As a new CEO and Founder of a beauty company, there's a lot that I'm not familiar with in the industry, so I am opening up my eyes to so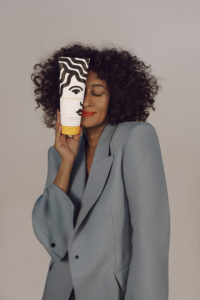 many things very gratefully and very excitedly," said Tracee Ellis Ross in a recent phone interview, whose hair care line, Pattern, launched this month at patternbeauty.com, and exclusively at Ulta Beauty. The line, developed to cater to the unmet needs of the diverse textured hair community, includes one shampoo ($9-$20), three conditioners ($9-$42), two serums ($25) and a leave in-conditioner ($9-$25), along with a shower brush ($17) and microfiber towel ($19). Here, the "Black-ish" star and "Mixed-ish" Executive Producer talks to CEW Beauty News about launching her own line, her goals for the natural hair care market and brand expansion plans.
CEW: What inspired you to break into the natural hair care industry?
Tracee Ellis Ross: I discovered that there was a gap in the market for curly, coily and coarse textured hair, so I've been wanting to create this line and have been working towards it for about 10 years. I did my first brand pitch in 2008 when Girlfriends finished, and although in the last 10 years the natural hair movement acceleration has expanded and the industry is now paying more attention, we as a community have been here and looking for products for a really long time.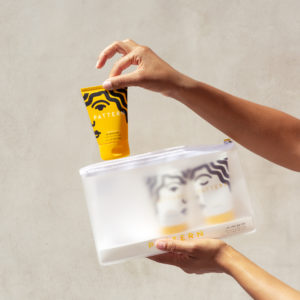 CEW: What are your goals with Pattern?
TER: We hear people say "expand the definition of beauty" or "expand the aisle" but I don't think the definition of beauty needs to change or is any different. We have been beautiful and our hair has been defying gravity for a really long time across the globe, but we have needed products that support the kind of hair that we have. So, it was my goal to not only create products that were effective and actually work but were designed and formulated specifically for this community of curly, coil and coarse textured hair.  The intention and the mission of Pattern is to be received by this community as a company that has products that matches their needs while also being a place where they can see themselves.
CEW: What has been your biggest challenge?
TER: When I started, people questioned why I think I have the credibility to make hair care products. Who would want that from me? They told me I needed to partner with a professional. The point I kept making is that most people in this curly, coil and textured community are our own best experts, because the industry has not been supportive of our type of hair. We have been left to figure out how to do our own hair with natural remedies. We've had to be our own chemists and stylists. I felt I had a lot to share that was absolutely filling a void, and it was very hard to get the gatekeepers of the beauty industry to understand that.
CEW: How involved were you with the R&D?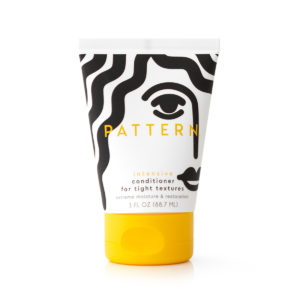 TER: I was not interested in putting my name on formulas that existed because as a curly girl, I have tried everything under the sun. In my journey with my own hair, I was able to discover the qualities that I wanted from hair products that didn't exist, so I wanted to combine these things into one product. We tested 74 samples – some of them were redirects of the same products and some were completely different formulations. I was looking for certain qualities which we now call the "Pattern Flip," which includes detangling, curl activation, hydration and moisturizing, all while also looking to use ingredients that were not toxic. All of those things were important, and that meant a lot of different testing and we used a couple of different labs because we were attempting to do a lot in a short period of time.
I was not interested in putting my name on formulas that existed because as a curly girl, I have tried everything under the sun.
CEW: What's the biggest lesson you've learned during the process?
TER: I discovered that because I'm not a trained, educated chemist or scientist, my language was limited in how to express exactly what was working or not working. So, the easiest thing for me to do was make videos. I would get out of the shower, sometimes four times per shower, and demonstrate for the camera what I was trying to articulate that I didn't necessarily have language for. It was really helpful because I could speak directly to the chemist. I was late to a lot of appointments during that time!
CEW: What's one way you think you've innovated in the natural hair category with Pattern?
TER: One of the unmet needs of this community is that we do not use a dime or quarter-sized amount of product, so I wanted the size value to be larger than normal. The shampoo and conditioner come in a jumbo size, and the regular tube is much bigger than most regular tubes to reflect the usage of the community.
CEW: What inspired the packaging?
TER: I started with a mood board of inspiration including new and old art pieces, and it was a selection of images and nature that conjured a feeling of power, elegance, royalty, legacy and history. I also wanted it to feel fun and bold like my own personality.
CEW: How did sustainability play a role?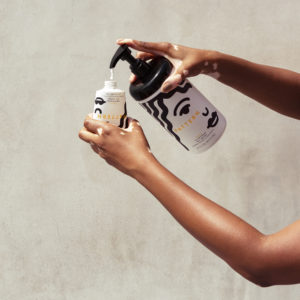 TER: For sustainability or as I like to call it "eco-friendly curlies," we did as much as possible to maintain the things that were important like getting all the product out the container. Additionally, I wanted things to be refillable and reusable and recyclable to avoid waste, so our jumbo size can be used as a pump to refill the travel and regular size tube. The top of tube and the tube itself are both the same material, which means that can be recycled without disconnecting the two of them for simplifying.
CEW: What's up next for the brand?
TER: We are working on phase two now and we will launch into the styling realm next, along with some other supplemental products that work within this shower-first phase foundational products. Then, we will expand from there as we reinvent some of the classic things in natural hair care.
CEW: What's something no one tells you when starting a business?
TER: It requires a lot of patience, persistence and perseverance. I had no idea how to take a dream and turn it into reality and make hair products. I don't come from a legacy beauty makers, so I didn't know how to do that. There was a lot of asking questions and a lot of misunderstandings.