How to Seize Growth Opportunities in a Buoyant Beauty Business
The beauty industry is buzzing.
Prestige beauty sales rose 6% last year. Indeed, heritage brands expanded, but most of the growth was attributed to smaller companies. According to The NPD Group, up-and-coming beauty brands posted a 17% jump in dollar sales—more than double industry gains.
New brands, sometimes created in founders' kitchens to fill market gaps, are capturing attention. Sephora, for example, has been the launch pad for many entrepreneurs, while Target just added eight multicultural lines all created by women of color looking to offer wider shade ranges. Meanwhile, many heritage brands that had been dormant for years are finally finding new audiences, pumping dollars into iconic names and reintroducing them to younger consumers and beauty enthusiasts.
Regardless of all these new opportunities, every growing business will hit a roadblock from time to time that will seem insurmountable. Even the brightest new concepts in the cosmetics and personal care business have, at some point, encountered financial disruptions or felt the brunt of volatility in the retail market. Whether it's the challenges of keeping up with demand and fulfilling large sales orders, tackling complex production financing requirements or managing overseas suppliers, the realities of scaling a business while you're busy running one can be overwhelming even for the savviest entrepreneur. So, when financial resources run dry or cash flow is too slow to support growth, it's important to remember that there are options available to help entrepreneurs make their dream a reality.
The Beauty Business Survival Kit
One such resource is Rosenthal & Rosenthal, the largest privately-held factor and finance company in the U.S. The company, now in its 80th year, focuses on providing personalized service and customized solutions matched to individual business needs. In an industry dominated by conglomerates, Rosenthal is a family-owned, private company that supports beauty companies so they can flourish. "From the very beginning, we saw a need to assist companies who were not able to secure funding from big banks or traditional lending institutions," explains Senior Vice President Cassie Rosenthal, and the granddaughter of the firm's founder. "We know our clients by name and are committed to their long-term success. We know the beauty and cosmetics sector well and understand the unique challenges that entrepreneurs and business owners face every day."
The tools Rosenthal & Rosenthal can provide include:
Factoring
By converting receivables to cash, factoring gives businesses early access to their own money for the goods they've already delivered. For a business owner, factoring can be extremely empowering – giving them control over their cash flow and the reassurance and flexibility they need to stay focused on moving their business forward.
Purchase Order Financing
There will always be those beauty and cosmetics companies that seem to have the products that everyone wants – the ones that fly off the shelves, that result in make-or-break orders from retailers and are the envy of everyone else in the industry. So, what does a company do when their product is in such high demand that they don't have enough working capital to meet that demand? Purchase order financing, a short-term alternative inventory financing solution, may be just the answer from Rosenthal.
For cash-constrained businesses – especially those that are reluctant to give up equity in exchange for cash – purchase order financing allows a company to cover the costs of manufacturing or producing goods and other expenses that are part and parcel of running a business.
Questions & Answers with Rosenthal's Senior Vice President, Cassie Rosenthal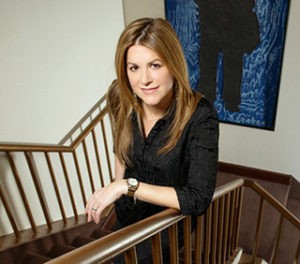 CEW: Which of your menu of solutions is most matched to beauty company needs?
Cassie Rosenthal: While factoring can be an incredibly effective tool to fuel growth, purchase order financing takes it even one step further. When the two are used in tandem, the combination can be even more powerful, helping to propel growing businesses to the next level. For beauty and cosmetics companies that are producing products quickly and selling on a short sales cycle, these complementary financing solutions can be transformational. Rosenthal often partners with clients that have existing lending arrangements – with a factor or bank – that may be working fine, but the company may need an extra infusion of cash to fulfill a large sales order or secure components from an overseas supplier. If the business is not interested in giving up control of the company, purchase order financing can be a viable option. And when it's married with an existing lending relationship, the purchase order financing facility can be repaid quickly and easily.
CEW: Can you give us an example?
CR: An existing factoring client – a New York-based investor and operator of consumer products in the health, beauty and wellness space – came to us when they received a major order from a large big box retailer that they simply could not turn away. Even with a factoring facility already in place, the client still did not have enough working capital to cover the requirements needed to fulfill the order. Aside from needing assistance with procuring components for the product from several large domestic and international suppliers, the client also needed help with assembly and packaging of the final branded products as well as funding for logistics costs. Rosenthal stepped in and developed a purchase order financing program to help the client meet its complex supply chain financing requirements. We provided a combination of letters of credit and cash funding that allowed the client to fulfill the large sales order, deliver the products on time to the retailer and ultimately create a platform for future growth.
CEW: What are a company's financial obligations to you?
CR: Clients pay interest on the money they borrow and a commission fee to outsource our back-office support. Ultimately, a client's only obligation to us financially is to pay down their loan. But what they're getting is a financial partner who understands their business, gives them the tools and solutions to succeed and the autonomy they need to run their business as they see fit. After all, we're providing senior debt, not equity, so the decision making still resides with the business owner. We are there to guide them through what can oftentimes be a bumpy road and provide them with a platform to grow and scale their business.
For more information on Rosenthal, please contact Cassie Rosenthal at 212-356-1475 or [email protected].