The pandemic has accelerated demand for artificial intelligence-powered beauty solutions that offer hyper-personalized products, contact-free shopping, and ever more engaging brand experiences. Here, CEW Beauty News spotlights the latest AI innovations that promise a new beauty tech era.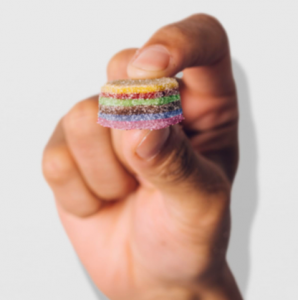 Nourished
Nourished is a supplement brand that uses 3D printing technology and a vegan formula to combine seven different active ingredients into a highly personalized gummy stack. Customers are first invited to take a quiz. Then, they receive bespoke recommendations based on lifestyle and goals using the brand's proprietary algorithm. The brand's printed gummy vitamins are freshly made on demand. Each stack comprises layers specific to the customer's individual requirements, including supporting hormonal balance, immune health, and improving focus and cognitive function. There are also pre-made stacks, such as the Shape Up Stack, a natural metabolic booster that provides digestive support and inhibits carbohydrate absorption. Nourished ingredients are vegan. They include ashwagandha extract, CoQ10, ginseng, lycopene, Careflow Mango Powder (anti-inflammatory and antioxidant), and zinc. The brand holds over eight patents across its 3D printing techniques and ingredient encapsulation methods. Founder and CEO, Melissa Snover, is an award-winning entrepreneur and registered nutritionist.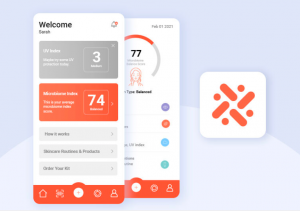 Skin Trust Club
Skin Trust Club is a personalized skin care subscription service that maps an individual's skin microbiome with a simple swab, gaining insights and offering skincare solutions via a skin health tracking app. Products are designed to work with one's unique skin type to benefit the skin microbiome. Members of Skin Trust Club use a home analysis kit. The sample of microbiota, which is simply a swab of the face, is sent to Labskin laboratories for analysis. Skin Trust Club's artificial intelligence creates a personalized report on the individual's skin condition using genome sequencing, location data, UV count, weather data, and air pollution data. This creates a composite picture of their skin health, and allows the brand to make recommendations on skin routines and personalized products. Skin Trust Club states that the skin microbiome data provides greater understanding into skin ailments such as eczema, psoriasis, dermatitis, acne and rosacea, and even insight into how cancer develops in the skin.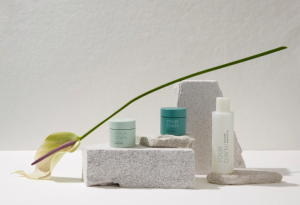 O.W.N.
In response to the growing demand for personalized skin care, Beiersdorf recently launched AI-powered, direct-to-consumer vegan face care brand O.W.N (which stands for Only What's Needed). In keeping with the brand name, the range features a simple routine consisting of just four products: a daily cleanser plus daily moisturizer, and a night cleanser plus night moisturizer. Consumers answer a scientific questionnaire to determine which care formula is best suited to their skin. Each product is specially made for their skin, and formulas evolve with every new order based on criteria such as lifestyle, personal circumstances or seasonal changes. O.W.N taps into a proprietary algorithm based on insights and data from a survey of more than 4,000 consumers. The Beiersdorf-owned brand also leveraged a major study, Skinly, that features more than 10,000 female respondents in Europe and Asia. Data is used to better understand external influences on the skin, such as those caused by UV radiation and air pollution. O.W.N uses as many naturally derived and biodegradable ingredients as possible. The refillable jars and bottles are personalized with consumers' first names (for example, Jane's O.W.N).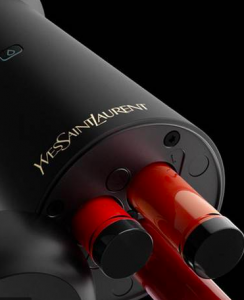 YSL's Rouge Sur Mesure
Yves Saint Laurent's Rouge Sur Mesure Powered by Perso is an AI-powered at-home device, developed by the L'Oréal Beauty Lab, that allows consumers to create thousands of bespoke shades of the YSL Velvet Cream Matte Finish lipstick. The smart device utilizes refillable color cartridge sets including red, nude, orange and fuchsia. Thanks to an accompanying app, users can explore shades and multiple looks. There are three ways to create a desired shade: shade wheel (select an everyday shade), shade match (to match an outfit with a photo), and shade stylist (a proprietary algorithm that recommends lip shades with various outfits and accessories). Once the shade has been selected, users press print and a sample emerges, ready to be worn. The lid of the device functions as a compact luxury case and can be used on-the-go. Rouge Sur Mesure is available for limited sales in the U.S., and will be launched worldwide by September 2021.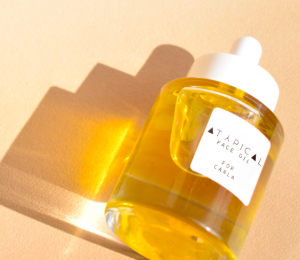 Atypical Cosmetics
Atypical Cosmetics is a skincare brand with a proprietary algorithm, powered by machine learning, that creates all natural, personalized facial oils. The brand learns about consumers' lifestyle, sensitivities and skin goals before making a customized ingredient blend that is freshly bottled, with ingredients at their most active. The algorithm selects a blend of 15 to 25 ingredients, such as kiwi seed oil, immortelle oil and marine collagen. Formulations are made with natural ingredients, vegan oils and extracts based on consumers' customization choices. Scotland-based Atypical Cosmetics does not use any mineral oil, parabens, silicones, artificial fragrances or filler ingredients. Packaging includes the customer's name and date of creation.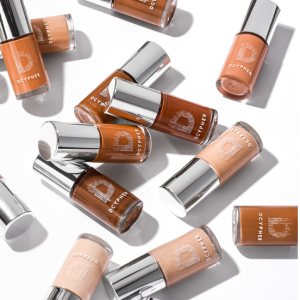 Dcypher Cosmetics
Dcypher Cosmetics creates customized foundations using AI diagnostics and a process that closely matches consumers' skin tones. After asking a few questions, the brand then takes a live scan of users' skin tone using its 'super scanner technology' that finds the perfect skin tone ID for each individual. After creating a bespoke formula, Dcypher Cosmetics sends a sample formulation to customers. Upon approval, the brand then creates and ships the customized formula. The foundations are vegan, paraben and sulfate-free, and fragrance-free.