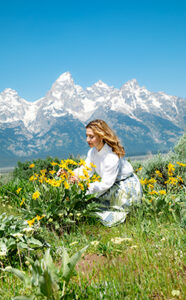 Following its successful Sephora.com run, Alpyn Beauty's full fleet will be expanded to all of the retailer's brick-and-mortar doors nationwide, beginning October 8. Launched in 2018 by Kendra Kolb Butler, the natural skin care line is formulated with wildcrafted and hand-cultivated alpine botanicals that are grown in over 6,000-feet of elevation within the mountains surrounding Jackson Hole, WY.
"It's a great natural progression as the next step in our growth and evolution with our retailer partnerships," said Kendra. "I had worked with Sephora for over a decade in my previous roles in marketing and PR, and I knew that they were extremely strategic, smart and nurturing in growing an indie brand."
Alpyn Beauty will support the rollout with marketing initiatives including informative videos and messaging about the newfound ability for consumers to test the brand's formulations in person for the first time. Most importantly, the brand will lead an extensive training program with Sephora cast members, as education it is a key driver of its unique selling proposition.
"Next year, you'll see an evolution start to happen where we streamline what wildcrafting is and why wild plants are so different. Our message tends to be deeper than just saying we're natural, clean or vegan. We're trying to make people understand the benefits of uncommon ingredients such as juneberry or huckleberry and why it's going to change the physiology of their skin," said Kendra.
The brand's latest launch, Bounce Cream ($49), a brightening moisturizer, launches today, October 5, on Sephora.com. The formulation features over 50 percent organic aloe, three forms of clinical vitamin C and wild chokecherry, a fruit rich in antioxidants and polyphenols.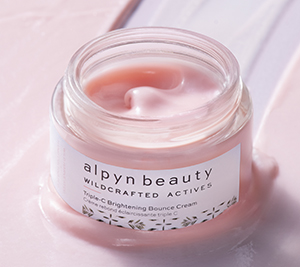 "Our brand is built around using clinical ingredients that meet our clean and natural standards and elevating its efficacy by layering in wild actives that are not traditionally used in skin care," she said. "Of course, we have some usual skin care ingredients, but my secret sauce is the wild plants because that's where we are pushing the boundaries of innovation."
As the brand continues its rapid growth, Kendra is looking forward to expanding her internal team.
"We just hired Estée Lauder alumna Nance Hastings as our President and she brings a wealth of knowledge about how to scale a brand. As we continue to develop, we'll layer on more and more people," she said.