Is this the year logistics finally becomes sexy? This retail veteran thinks so. 
By Donny Salazar
As a former retail operations executive and the founder/CEO of a technology-forward fulfillment company, my motto has always been, "We're making logistics sexy." I'll admit, it's been easier said than done.
Throughout my two decades of working for companies from Revlon to Gilt Groupe to Flight Club, I've had countless chief executives tell me, "I understand the value of what you do in operations, but I don't  understand how it works, and I'm not sure if I want to." To them, it was more "man-behind-the-curtain" than sexy.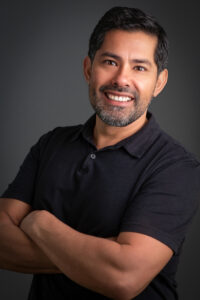 All that changed in 2021. Over the last 12 months, the retail industry has woken up to how sensitive the supply chain is, and how critical it is to have a production chain that can withstand any disruptions that arise. Suddenly, I'm not the only one who cares where my inventory is, when it's getting to me and how much it costs to ship.
I've always said that the reason Amazon is so successful is because at its core, it's a logistics business. And much to brands' and retailers' dismay, they've trained consumers to expect fast, free shipping.
So what can you do to optimize your omnichannel operations in the New Year? Heed my Top Three Predictions for 2022.
THE NEW MUST-HAVE HIRE: OMNICHANNEL GURU
In order to nail omnichannel, you need the right talent. A company can no longer depend solely on a wholesale person or an e-comm person. It's important to hire people with enough breadth of experience in each distribution channel, because wholesale, e-comm, retail, and drop ship all operate differently. As the world quickly moves towards true multichannel, I predict that traditional wholesalers will make e-commerce 15 percent to 20 percent of their business, and digitally native brands will grow wholesale to 20 percent to 25 percent of their business.
Today, the job calls for omnichannel ops ninjas, who can be very hard to find because they either start out in e-comm and become an expert there, or they start out in wholesale, which is a completely different animal. Your wholesale ops person could scale to become your e-comm person or vice versa, but I see a need for someone who truly understands the implications of the supply chain for each of the verticals.
It's equally important to have a fulfillment partner that understands the specific requirements for each channel, has experience to comply with each retailers' order and shipping protocols and invests in technology to connect to multiple systems. We are also forming a network for operational executives to connect, exchange ideas and source talent. If you're interested, drop us a note at [email protected].
THE NEW OPPORTUNITY: DROP SHIP
I see a huge opportunity for brands with drop ship capability because it enables them to place their inventory in multiple marketplaces and test which products will resonate with different retailers' consumers.
The beauty of drop ship is that you're not taking on all the inventory risk because the retailer pulls from your existing set of goods. This is the whole concept of omnichannel: your inventory can be used to sell through several channels at once. Moreover,  you're using data to drive what your customers are demanding and take more calculated risks in purchasing that inventory.
Let's say you have a product that would be great for Nordstrom. You could approach them and say, "We'd love to work with you, so we'll make it easy. Let us place our product on your e-comm site, and you don't even have to move any inventory."  Once you know what's selling, you can suggest items for them to buy and place in their stores.
You're probably thinking, "Great, but how do I actually get these orders to the customers?" Ideally, your fulfillment partner should have the back-end capabilities to connect to a retailer's website and manage orders, plus the team and facilities to fulfill them. And, if you wind up forming wholesale partnerships with retailers, your provider should have the ability to fulfill those types of orders as well.
THE NEW STRATEGY: SPLITTING INVENTORY
With the cost of labor, freight and commercial real estate escalating, we haven't seen this much inflation since the Nineties. On top of that, shipping prices are going up and consumers are still expecting fast and free delivery. Therefore, it becomes even more important to split your inventory across the country so you're not paying more to ship things farther, which can also take longer.
Having a fulfillment provider with facilities on both coasts – ours are located just outside Los Angeles and New York City – can make a big difference to your bottom line. Also critical is having the data to recommend how to split your inventory strategically to decrease shipping costs and increase speed of delivery.
While shipping will always be the biggest cost in fulfillment, I do believe the increase in shipping prices will allow more domestic players to enter the market, and therefore more competition will mean better pricing. As more regional carriers consolidate and we diversify beyond FedEx, UPS and USPS, we'll have more options and less risk if delays occur with one carrier.
THE NEW SEXY: LOGISTICS
To recap, inventory may be the biggest asset on your balance sheet, but people are your most valuable currency. Invest the time and money to find an omnichannel ops expert and it will pay off in spades. Next, retail has reset its approach to inventory, and so should you. Be a true omnichannel player and sell through several channels at once from your existing set of inventory. Finally, use data and distributed order management to inform your shipping strategy. Prices may be rising, but this means more players will come into the mix and you'll have more options. Now go get it in 2022!
Donny Salazar is the founder and CEO of MasonHub, an order management platform and fulfillment services provider specializing in helping beauty, wellness and fashion brands scale across every channel.