Anisa International is investing for the future, putting focus on responsible manufacturing.
For more than 25 years, Anisa International has been designing and manufacturing cosmetic brushes and skin care tools. The company has pioneered some of the most important innovations in the industry, including a collection of man-made fibers to replace animal hair and more than 30 patented and patent-pending application solutions.
As the beauty industry's brush authority, creating a sustainable and responsible business has always been a driving value for the company.
WHAT TOUCHES YOUR FACE MATTERS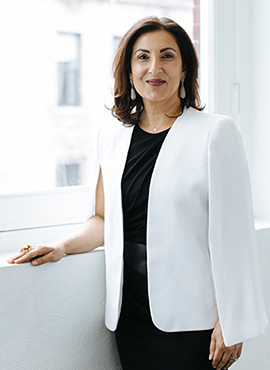 In their commitment to producing 100% cruelty-free fibers, Anisa International launched New Naturals™ – a collection of patent-pending, synthetic fibers in 2016. By the end of 2017, the company ceased production on all animal fibers.
In May 2018, the company opened a state-of-the-art brush ferrule anodization facility in Jinghai, China to improve processes. A ferrule is the metal component that joins the brush head to the handle, and for years was anodized by hand. Anisa Jinghai boasts a fully automated anodization process that offers less waste with safer, cleaner and more efficient production. The facility features an on-site water reclamation system enabling it to use 50% recycled water and 50% treated water, has a 20% reduction in scrap metal, and reduces its overall environmental footprint by one third compared to the previous site.
In addition to environmental impact, Anisa International takes social responsibility seriously. Employing more than 500 employees globally, the company's culture is dedicated to improving the lives of their employees and the communities in which they live and work.
The latest undertaking for the organization furthers their tremendous commitment to creating better-for-the-environment manufacturing processes and products.  "At Anisa, we believe what touches your face matters," says CEO and Founder, Anisa Telwar Kaicker. "We believe the quality of our products, the care of our environment and how we treat our people are just as important as our bottom line.   We're not perfect, but we are on a mission to continue to learn and help educate our industry on what we can do better."
INVESTING IN A SUSTAINABLE FUTURE
The company has also been investing to replace its current production and design facility in Tianjin, which opened 15 years ago. The new site, scheduled to open in early 2020, is set to be more efficient and will be socially, environmentally and sustainably compliant.
Known for design innovation and full-service brush manufacturing, brand partners are choosing to work with Anisa for their quality of service, collaborative solutions and full commitment to working smarter, efficiently and more sustainably than ever before.
See how the company is leading the industry forward and watch this video spotlighting the commitment to responsible manufacturing processes.
Want to work with us? Email our Founder and CEO, Anisa Telwar Kaicker, 

[email protected]

.