With the goal of being the largest family-owned beauty company by 2030, Babor is on a path to conquer the U.S., its biggest opportunity, with new items and new distribution.
Considered the pioneer of ampoules, Babor, which industry sources said generates nearly $250 million in annual sales,  recently launched several new collections to keep it front and center in the anti-aging and skin repair arena with U.S. consumers. Its most impressive effort is Doctor Babor Power Serum Ampoules, a collection of six clinical-grade serums with varying formulas that are designed to reveal clearer, smoother more refined skin in seven days. Each set in the collection is powered by a different star ingredient: one is powered by 1 percent retinol; one utilizes hyaluronic acid; one features ferulic acid; another uses biomimetic peptides; one spotlights ceramides.
"All of the ampules have a super-light consistency," said Ben Simpson, Senior Vice President of Marketing at Babor. "They don't contain silicones or fillers or anything like that. They're also free from fragrance and color." The collection was developed specifically for the U.S. market.
A Power Serum Discovery Kit has also been created, and includes a curated collection of the ampoules (Hyaluronic Acid, Vitamin C and Retinol) and three best-selling products, Refine Rx Detox Lipo Cleanser, Lifting Rx Collagen Cream and Lifting Rx Eye Cream Day. The kit, which has a $130 value, will sell for $49.95.
The company recently signed a distribution deal for the Doctor Babor Power Serum Ampoules with select Neiman Marcus stores, including Neiman Marcus NorthPark, Neiman Marcus Michigan Avenue and Neiman Marcus Bal Harbour, as well as online at NeimanMarcus.com. The items will be merchandised within the Trending Beauty section of beauty departments.
"Our heritage is in spa, but we've been making efforts to move towards a balanced multichannel distribution," said Tim Waller, CEO of Babor Americas. "So we're super excited with our first
dabble in brick and mortar in Miami, Dallas and Chicago, and then hopefully many more."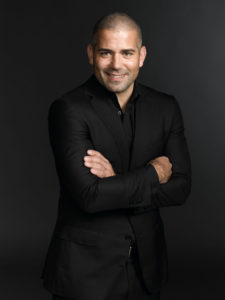 Not only will Neimans be selling Doctor Babor Power Serum Ampoules, it will also sell the brand's signature Doctor Babor items, including the Repair Rx, Refine Rx, Calming Rx and Lifing Rx lines. The brand looks to offer exclusive opportunities to Neiman Marcus' clientele, added Tim.
In addition, the company is launching Doctor Babor Brightening Intense, to address the first signs of aging, i.e. dark spots, hyperpigmentation and age prevention. Items in the line use Swiss cress sprout extract, Asian bioactive soybean and vitamin C to improve hyperpigmentation. The Brightening collection includes a four-week treatment of three unique ampoules that build on one another to renew skin by gently peeling it, and then revitalizing and correcting skin for a brighter façade. Brightening also offers A Daily Bright Serum ($79) to tackle dull skin and impart an immediate glow, and Bright Effect Mask ($69), a sheet mask that works in 15 minutes. The Brightening Rx range will be available at hotels and spas, including the brand's own Babor Signature Spa at The Dominick Soho, which had a soft launch at the end of 2019.
Its sweet spot, spas, is getting focus in 2020, too. Currently the brand is offered in more than 600 U.S. spas.
"There are two traditional spa chains that are becoming partners, one is Mynd Spa, which was re-branded from Red Door, and the other is Woodhouse Day Spas. They have close to 80 spas throughout the country. Last but not least we are piloting with 20 Equinox locations this spring," said Tim.
Based in Germany, the brand's largest market is its mother country.
"By sales volume, we are the largest skin care brand, even in the prestige arena, in Germany. Our sales to market are growing just under 20 percent. In the professional channel we are number one in Europe. In terms of strategy, we're really looking to develop more in America, China and Russia, where we have over 30 branded spas,"
explained Tim.
Lastly is the company's focus on sustainability. Founded in 1956, the past 30 years have been utilized to meet many sustainability milestones. Some standouts include using a geothermal central heating and cooling system, exclusively using green energy, generating more energy than it consumers, using raw materials of natural origin for 80 percent of all materials, being 100 percent carbon neutral, utilizing 100 percent recyclable glass and promising to reduce plastic production by 30 percent in the next five years.