GlossWire, an online global beauty marketplace and social networking app, has announced Base Butter as the $10,000 grand prize winner of its first-ever GlossPitch competition. Base Butter was chosen from among 10 finalists and will also receive support from Spotify on strategies to best utilize the platform to raise brand awareness and sensorially connect with customers via audio. The skin care brand was launched in 2014 by She'Neil Johnson and Nicolette Graves and generated under $1 million in sales in 2019. The brand was featured in CEW's Indie26 Report in 2020 spotlighting female-founded, Black-owned beauty brands.
Jumby, a wellness and lifestyle brand, received the second-place award of $2,500. Two brands tied for the $1,500 third place prize: FanLoveBeauty, a vegan beauty brand created for entrepreneurs, and WonderCurl, a natural hair care range. The winners were selected during a live event, where viewers were able to submit their votes, alongside judges, who included Kimberly Carney, Founder and CEO of GlossWire and FashWire; Chloe Hall, Digital Beauty Director, Elle; Adam Glassman, Creative Director, Oprah; Susanah Zeffiro, Client Partner, Beauty, Spotify; Melissa Chataigne, TV Host and Beauty & Fashion expert; Karen Ballou, Immunocologie, Founder & CEO, and Lucas Brand Equity Senior Partner.
The event was developed with the goal of elevating female-founded brands in the beauty space.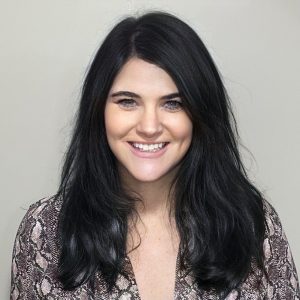 "I was inspired to start pitch competitions for both our fashion and beauty platforms after I participated in Startup Grind's Global Pitch Competition and won as a female founder in fashion for tech," explained Kimberly, who launched GlossWire in February as the beauty extension to her fashion-focused shopping hub, FashWire. "Since it is Women's History Month, I focused on our Female Founders because historically, women leaders have had a difficult time raising money even though they usually generate higher returns. What I love about the startups that pitched in our event is that they are all incredibly different from each other. You did not see the same type of brand category and it was a diverse group of incredible women. They all fill an incredibly different niche from one another, and it has been tough for the judges to pick the grand prize winner."
Entries were open to current members of GlossWire's portfolio, which includes over 100 brands who utilize the app for selling, as well as social tools such as swiping, likes and sharing in order to engage consumers and build a community. Currently, beauty brands are free until August 2021; the company will begin taking 15 percent commission on each sale on its platform beginning September 2021. GlossWire currently ranks in the Top 10 on the App and Google Play stores in the paid shopping category.
The competition will reprise once per quarter with a new focus each time. To date, Kimberly has raised $3 million from private angel investors to fund GlossWire and FashWire.