According to the CDC, breast cancer is the second most commonly diagnosed cancer among women in the United States. October is Breast Cancer Awareness Month, an annual campaign dedicated to raising awareness, education, and support around the disease. Below, CEW Beauty News highlights just a few brand initiatives to support funding, treatments, and knowledge to make a meaningful difference with consumers' purchases.
Colleen Rothschild Beauty – This year, Breast Cancer Awareness Month is particularly personal for Founder Colleen Rothschild, as she recently received a Stage 2 breast cancer diagnosis. She will be chronicling her journey via her personal Instagram (@mrsrothschild) where she will share updates surrounding her diagnosis. Additionally, from October 1 to October 31, Colleen Rothschild Beauty will be donating 100 percent of the proceeds from its "Breast" Friend Self-Exam Butter ($42) to The Pink Fund. The product features nourishing ingredients such as murumuru butter, shea butter, and sweet almond oil and is delicately fragranced with a fresh floral scent. The packaging (hand-drawn by Colleen herself) visually outlines the steps for performing a self-exam in a fun and playful way.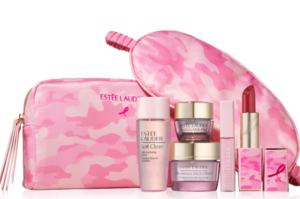 The Estée Lauder Companies – Several Estée Lauder brands have released items to raise funds for the Breast Cancer Research Foundation (BCRF), which was founded by the late Evelyn H. Lauder along with the iconic Pink Ribbon Breast Cancer Awareness campaign. Some items include Clinique's Limited-Edition Dramatically Different Moisturizing Lotion+ ($45) which will donate $10 from the purchase price to BCRF, and Estée Lauder's Brave & Beautiful Limited-Edition Collection ($35), which will donate 100 percent of the purchase price through June 2022.
iS CLINICAL – For over 20+ years, iS CLINICAL has been a proud supporter and partner to the National Breast Cancer Coalition (NBCC), an organization working to end breast cancer through the power of action and advocacy. NBCC's Artemis Project collaborators have pioneered research towards a preventive breast cancer vaccine, and with their lead, the vaccine will enter Phase I clinical trials in 2022. The NBCC will be hosting its annual fundraising event, Les Girls Cabaret, in Los Angeles on Sunday, October 24. The founders of iS CLINICAL, Bryan Johns and Alec Call, who serve on the Board of Trustees for the NBCC, will be honored with a leadership award. Furthermore, in recognition of Breast Cancer Awareness Month, iS CLINICAL is donating 100 percent of sales of its Poly Vitamin Serum ($105) to the National Breast Cancer Coalition during October.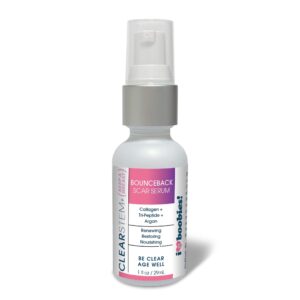 CLEARSTEM – Six years ago, Kayleigh Christina, CLEARSTEM's Co-Founder & COO, doctors found a tumor on her breast during a regular check-up. When asked if she did regular breast exams, Kayleigh said she hadn't. After being removed and with further testing, it came back non-cancerous but it prompted her awareness on the importance of education around self-exams and breast health. Through October, CLEARSTEM has pledged $20 per bottle of its best-selling BOUNCEBACK Scar Serum to Keep A Breast Foundation, an organization dedicated to reduce breast cancer risk through education, prevention, and action. The potent stem cell and triple-peptide concentrate aims to smooth and flatten scars and wrinkles while reducing the overall appearance and color. Each bottle contains a QR code that directs users to the Keep a Breast app, a resource to guide users through monthly breast self-checks.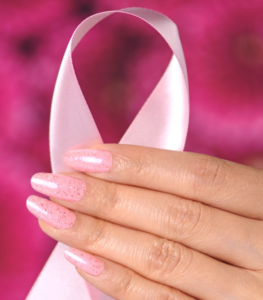 Color Street – Nail strip brand Color Street has pledged $200,000 to drive awareness, research, support, and services for those affected by Breast Cancer through its charitable arm, Color Street Foundation. Sales of its Pink Power ($12) and METAstrong nail strips ($13) will aid the important work of Color Street's charity partners: Living Beyond Breast Cancer, the National Breast Cancer Foundation, the Breast Cancer Research Foundation, and Metavivor to help further education, research, and support for these incredibly worthy organizations.
Jane Iredale – Through its partnership with Look Good Feel Better, 100 percent of the profits (not just proceeds) from the sales of the brand's limited edition HydroPure Lipgloss Pink Glace shade will be donated to Look Good Feel Better, a national support organization whose mission is dedicated to women undergoing cancer treatment.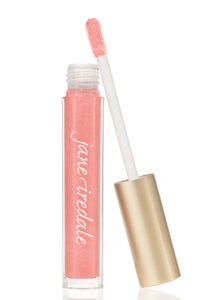 Unwrapped Life – Plastic-free brand Unwrapped Life has launched a limited-edition pink shampoo and conditioner bar ($29), along with a "Booby Bundle" ($48), in honor of Breast Cancer Awareness Month. Fifty percent of proceeds will be donated to ReThink Breast Cancer, a charity that educates, empowers and advocates for people world-wide who are affected by breast cancer through boldfaced campaigns, content, programs, and resources. For Founders (and sisters), Arden and Allison Teasdale, the cause is personal as their Mother, Diane, is a two-time breast cancer survivor.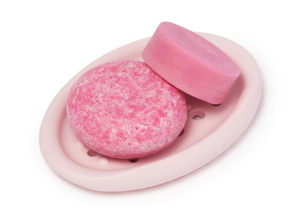 Pacific Shaving Co –The brand's #ShaveWithPurpose Colorful Shaving Cream in Pink currently supports the Lynn Sage Breast Cancer Foundation, with 10 percent of proceeds from each sale donated year-round. This rich shaving cream is actually pink, adding a reminder of daily philanthropic support.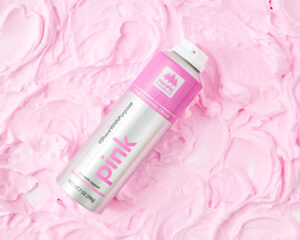 RÓEN – Clean and vegan beauty brand, RÓEN, will be donating 25 percent of sales made on October 18 to BCRF to maximize their impact on achieving prevention and a cure for breast cancer. The promotion includes its full range of products including its new items such as Elixir Restorative Face Oil ($72) and Elixir Tinted Lip-Oil-Balm ($32).
The Better Skin Co – In honor of Breast Cancer Awareness Month, The Better Skin Co. is donating 100 percent of their October proceeds from the sale of their brand new launch POREFEKTER Bi-Phase Face Serum ($36) to The Breasties. The Breasties is a 501(c)(3) non-profit organization started by Paige More, dedicated to supporting those affected by breast and reproductive cancers through community friendship, makeovers and cosmetic education to women battling all cancers.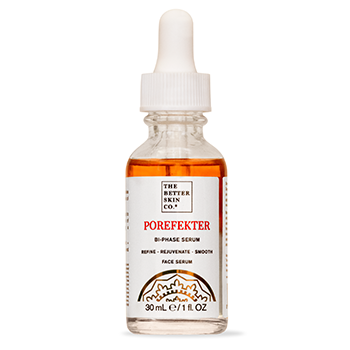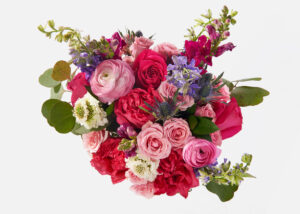 Urbanstems – A four SKU collection will be available from October 1 to October 31, with $5 of every bouquet sold in October donated to BCRF. The Evelyn ($72) is named after Mrs. Lauder, the founder of the BCRF and features an arrangement of pops of hot pink alongside pale blush tones. The April ($70), named for an UrbanStems customer who was diagnosed with breast cancer, offers varied blooms in a wide array of shades, from sunset orange hues to pale blue tones. The Jennifer ($80), named after Urbanstems' CEO's wife, Jennifer Goldman, who was diagnosed with Stage 2 breast cancer over two years ago and celebrated her last round of treatment in 2019 features bright pink roses. Finally, The Sally ($75), named after an UrbanStems customer who was diagnosed with breast cancer features towering white orchids.