The year 2020 will undoubtedly be remembered as one of the most challenging in modern history. From stay-at-home orders that side-lined nearly everyone into their dens and living rooms, to an increased reliance on teleconferencing software, the global pandemic has forced businesses to work and connect with their employees and their customers in new and creative ways. Challenges abound, from shutdowns to furloughed work forces to supply chain breakdowns. But, there have also been opportunities. Brick-and-mortar closures caused companies to beef up their DTC efforts and become more agile in an uncertain environment. Increased consumer interest in all things natural and healthy catapulted clean beauty and wellness to the forefront. And these are just a few examples. CEW Beauty News asked industry executives to share their perspectives on 2020, the challenges and successes they faced, the lessons they learned, and what they would do differently if they could.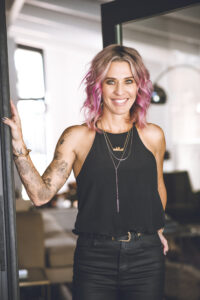 WLDKAT, CEO & Founder, Amy Zunzunegui
"2020 has driven home that in life and business the only constant is constant change. As an individual and as a company, you have to be ready to pivot at any moment. But it is more important than ever to stay true to your brand values. WLDKAT is built on non-traditional thinking and values that are core to the way people are living right now: an energy that brings a sense excitement and discovery, clean formulas, sustainable packaging, and a strong sense of community.
Given that we are small startup, adapting to change while being consistent isn't as challenging for us as it might be for a lot of other businesses. We initially launched WLDKAT on our own DTC channel, so we didn't have to shift from brick-and-mortar. However, in this environment, where people are being more conscious about their spending and buying products from brands they are familiar with, it has made it more challenging for WLDKAT. We are a new brand in a competitive space, and we look, feel, and speak quite differently from most brands. With all brands focusing on digital, there is more noise and it costs more to acquire customers and for a small brand like ours, that can be a tough battle. Looking back on this year, I would have made the decision to bring on a digital marketing role sooner than we did.  We could have made some bigger strides in in DTC earlier on had we done this.
The upshot of launching during 2020, is that we have learned to thrive in an extremely challenging environment. The story of WLDKAT launching in a pandemic is now part of our DNA and our brand story."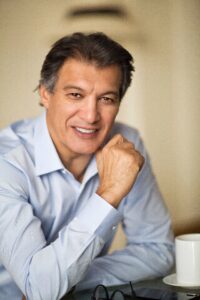 Fekkai Brands, Founder & CEO, Frédéric Fekkai
"COVID has taken all of us by surprise. The challenges have been substantial: resizing the workforce, closing salons for almost three months, entirely revisiting our international operations. Non-essential retail stores closed, suppliers were shut down or short of supplies. We've learned to be agile in taking fast decisions to pivot the business and being flexible in managing our team working from home.
As we were already planning to focus on directing most of our business to DTC and partnering with Ulta Beauty in the U.S., it has forced us to accelerate our plans and put in place the right team and hire competent digital agencies. Therefore, we are now closer to our customers by listening and articulating our brand mission and story to them directly. It's not only great to collect our own data but to see all different results when we apply various marketing and promotional plans."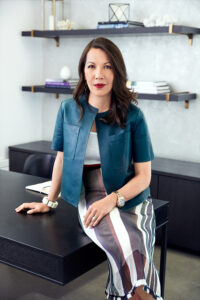 La Mer and Bobbi Brown, Global Brand President, Sandra Main
"La Mer is a brand built on word of mouth and has always had a loyal following of customers of whom we have developed close relationships with. Pre-COVID, we had always connected with our customers in a multitude of personalized ways, either in person, in store or via phone or text. Since COVID, we have had the opportunity to reinvent our intimate approach and in turn have continued to cultivate and nurture our strong relationships with our consumers.
By utilizing our online and social platforms as well as our exceptionally strong and talented La Mer experts, we have been able to stay connected with our customers throughout this challenging period. From virtual appointments to virtual masterclasses, complete with curated experiential kits delivered in advance, La Mer elevates the consumer connection in the comfort of their own homes.  We also proudly introduced DIY pampering sessions to help with regimen usage and at home spa moments, ensuring our customers are still receiving the service we are renowned for and to continue to cultivate a deeper devotion to La Mer."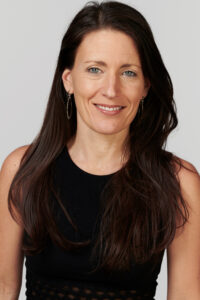 e.l.f. Beauty, CMO Kory Marchisotto and President of Keys Soulcare
"This was a monumental year for e.l.f. Beauty as we expanded from a single brand company to a multi-brand house. In addition to fueling the pre-COVID resurgence of our namesake brand e.l.f. cosmetics, we integrated the newly acquired WƎLL PEOPLE while also creating a lifestyle beauty brand with Alicia Keys from scratch.  A lofty ambition in a good year could easily become mission impossible in a tumultuous year of rapid-fire gale force headwinds. Save for the e.l.f.'s.
We learned that the passion, the yes-energy and the belief that anything is e.l.f.ing possible that fuels our culture, can power through the seemingly impossible. By providing for the safety of our employees, exemplifying our values, and living our purpose, we were able to mitigate fear and foster creativity. We quickly adapted every facet of our business in fascinating ways we would never have dreamt possible before. From innovative campaigns like eyes.lips.face.safe., to purpose driven initiatives like Beautyscape The Remix, to ground breaking disruptions like eyes.lips.famous., to digitally immersive experiences like the Keys Soulcare Lounge, we transcended the medium by focusing on the meaning.
Our ability to thrive in 2020 against all odds fuels us with the strength, passion, and bravery to keep calm and e.l.f. on in 2021."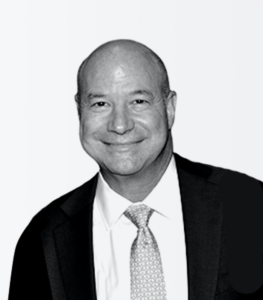 True Beauty Capital, Founder & Managing Partner Rich Gersten
"Increased competition among investors for fewer brands, and the high valuations being paid and sought after by sellers were the main challenges that beauty and personal care investment firms faced coming into 2020. Unfortunately I am not sure that dynamic has changed much since COVID started, at least for high performing brands. What perhaps has changed is the increased desire for DTC businesses and the lack of interest in brick & mortar businesses.
COVID merely accelerated trends (such as ecommerce penetration, Amazon entry into beauty, shift from department store to specialty, etc.). Brands that pivoted to digital channels or that were proficient there have benefited. Skin care and hair care are categories that have benefited vs makeup and fragrance.
Good operators do well in both good and bad times. The ability to pivot strategy, cut back operating expenses, streamline product innovation pipelines and calendars are all keys to successfully competing in a COVID environment. The need to react quickly and be decisive. How to build culture in a remote work from home environment. These are all key challenges senior executives and founders needed to address this year. Nobody has ever operated a business in the midst of a global pandemic before. Everyone was learning on the job. The need to surround yourself with great people is critical in any times, but really important in this environment. Also the need to succeed in digital channels has never been more important for brands.
The M&A market has gotten very active post Labor Day. Investors are paid to invest, and the beauty category is still very attractive from an investment perspective. Especially with the expanded definition that includes "wellness". I would expect 2021 to be active. We will see if valuations hold up or pullback a bit. I would expect the latter but I have not seen signs of it yet.
Growing brands always need capital, even in good times. There is no shortage of smaller emerging brands seeking capital as scaling a brand is working capital intensive. We are long term investors seeking uniquely positioned brands with authentic founder stories. I have no regrets about launching True Beauty and have never been more sure of the decision to do so, regardless of the COVID environment and the business disruption created by it."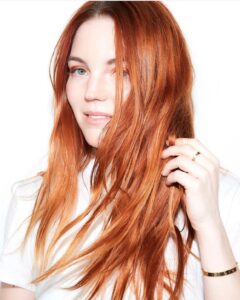 MARA, Founder Allison McNamara
"The hardest challenge this year has definitely been inventory and supply chain management. We had a tremendous, unexpected surge in sales thanks to an organic mention on Chrissy Teigen's Instagram Stories, Addison Rae's Instagram Stories, and Olivia Munn's Instagram (all during the same week in July) which caused us to sell out almost immediately of all sizes of our best-selling SKU, Algae + Moringa Universal Face Oil. Because our ingredients are so exotic and unusual, we are accustomed to long lead times, however we had ingredients that took almost four months to receive and we barely re-stocked in time for the holiday rush. Primary packaging components are also facing extremely long lead times so we've had to order much farther in advance, especially for our new 2021 launches.
MARA has always been a digital-first brand, and this year's challenges gave us the time to really pair back on our retail expansion and focus on the core of the brand — digital storytelling and education. This was especially important with the launch of Sea Vitamin C Serum. We also were able to connect with our customers via intimate and informative "Virtual Hangs" which are essential virtual panels that covered everything from "How to Build a Clean Beauty Business" to "Sustainability 101."
We redirected our attention to supporting our current retailers as well as our own ecommerce and found tremendous success. We did launch with several strategic new retail partners this year including The Detox Market and Heyday Skincare in Q2 and Q3 respectively, however, we really wanted to support the partnerships that have believed in the brand since day one.
It was also a fun challenge coming up with a launch strategy for Sea Vitamin C Serum in lieu of doing traditional influencer/editor events. We sent out County Line Harvest veggie boxes with our product to our LA-based editors and influencers which was fun, innovative, sustainable, and Instagrammable and turned out to be a great success.
A focus on improving the experience on our website will be a theme for next year, as well as more budget for digital marketing and social partnerships. We've also been dreaming up fun ways to launch our 2021 products instead of in-person events.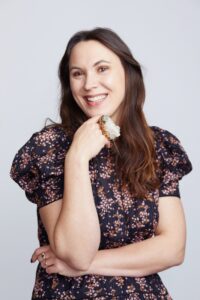 Aether Beauty, Founder Tiila Abbitt
"With every month presenting an entirely different set of challenges, 2020 has definitely been the craziest roller coaster ride I have ever experienced. Unlike many small businesses, we experienced exponential growth at the beginning of the COVID pandemic, until business was halted entirely as the Black Lives Matter movement gained momentum. In recent months we have regained traction, and are back to hitting our benchmarks and growth targets. Beyond the chaos, we are excited to report that our direct-to-consumer business has grown from 12 percent to over 35 percent this year.
Luckily, we had our 2020 product launches produced and slated prior to entering the year; we launched four different categories. We were faced with major challenges when one of our main California-based suppliers closed its doors in March due to COVID setbacks, preventing us from reproducing a very popular formula after successfully selling out of stock. We are grateful to have recently found a supplier and will be relaunching this product at the beginning 2021.
As we witness the traditional retail experience transform, the halting of product sampling and testing, and increased fear surrounding brick-and-mortar shopping, we are forced to reevaluate our own growth strategies. Subsequently we have since shifted our focus to strengthening our direct-to-consumer marketing and driving traffic to our own dotcom. This shift has also helped us reassess our sampling program, prompting us to test different strategies to ultimately determine the best ways to drive traffic with the highest conversion rate.
Our biggest miss for the year was our inability to reproduce the aforementioned out-of-stock product due to the manufacturer going out of business. And because this particular product was predicted to bring in one-third of our projected revenue, this hit us very hard. Fortunately, our direct-to-consumer business realized significant growth to offset this miss, demonstrating that our biggest learnings were understanding and recognizing our own strength and opportunities for growth on our own platforms."