This week's roundup includes innovation at Kiehl's; Michelle Pfeiffer's (yes, that Michelle Pfeiffer) sustainable scent line; and La Roche-Posay's expansion of its successful Anthelios SPF range.
Kiehl's Calendula Seurm-Infused Water Cream and Toner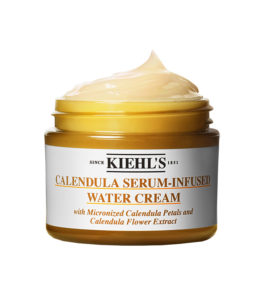 With natural ingredients on the rise, Kiehl's has innovated with a heritage ingredient it introduced to in the 1960s — calendula. The brand hosted an press event for in Chelsea yesterday filled with tons of Instagrammable moments, from a gigantic bottle of toner to a lab dubbed the "CalenduLAB" where guests hand-mixed their own bottle of Calendula Herbal Extract Toner.
These two additions round out the Calendula collection, which includes the 2014 launch of Calendula Deep Cleansing Foaming Face Wash and the 2017 launch of the Calendula & Aloe Soothing Hydrating Mask. For both new products, before the whole calendula petals are added to the formula for processing, they are first steeped for 10 minutes. They're simultaneously mixed, which crushes them into hundreds of micronized petals, visible only under a microscope.
The .95-oz. jar of the cream retails for $30, while the toner retails for $21 for a 4.2-oz. jar; both are available on kiehls.com.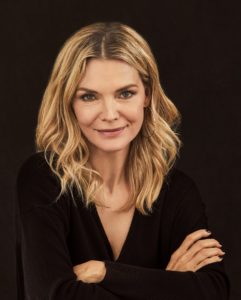 Michelle Pfeiffer Launches New Fragrance Brand Henry Rose
Henry Rose is a new range of fine fragrances founded by Michelle Pfeiffer launching this month with five genderless scents. The scents are the first to be verified by the Environmental Working Group, or EWG — of which the actress is a board member. It's also Cradle to Cradle Certified at the gold level. Here's what's really interesting about this new brand: In a rare move for the fragrance industry, the brand discloses 100% of its ingredients, setting a new precedent for transparency in fine fragrance and personal care. The line incorporates the middle names of her children.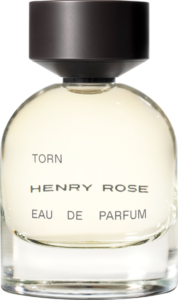 From a packing standpoint, Henry Rose practices what it preaches. It sources packaging materials from sustainable or renewable resources wherever possible. The brand's full-size bottle is made from NEO-Infinite glass (90% recycled, 100% recyclable); caps are made from soy; secondary packaging is sourced from a bio-based, biodegradable and compostable paper alternative.
Michelle worked with International Flavors & Fragrances (IFF) to develop the brand following the guidelines set forth by EWG and the Cradle to Cradle Certified Products Standard. IFF and its perfumers, Yves Cassar and Pascal Gaurin, created a palette of a few hundred ingredients, whittled down from thousands. The result is a collection of five distinct scents: Fog; Jake's House; Last Light; Torn; and Dark is Night. Each 1.7-oz bottle retails for $120. Consumers can purchase a sample kit of all five fragrances for $20. Henry Rose scents are sold exclusively on henryrose.com.
La Roche-Posay Launches New Anthelios Sunscreen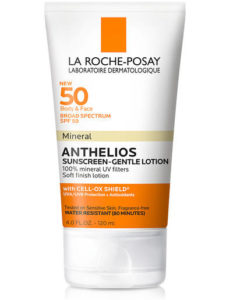 La Roche-Posay's popular Anthelios franchise is expanding with a new mineral offering for those with sensitive skin. These consumers often have a difficult time finding a sunscreen that won't irritate their skin.
At the Anthelios Mineral Sunscreen—Gentle Lotion with Cell-Ox Shield launch event held this week at L'Oréal Headquarters at Hudson Yards in New York City, the brand discussed the sunscreen's two-in-one mineral innovation. Formulated for both face and body, this broad-spectrum, 100% mineral sunscreen boasts an antioxidant complex for dual sun protection for even the most sensitive skin types. The SPF contains 100% mineral UV filters offering broad-spectrum protection and its proprietary CELL-OX SHIELD antioxidant complex featuring vitamin E and senna alata for advanced protection.
The oil-free formula features a blendable texture that leaves a soft finish in addition to being water-resistant for up to 80 minutes. La Roche-Posay Anthelios Mineral Sunscreen—Gentle Lotion with Cell-Ox Shield is available at mass retailers and online at laroche-posay.us.