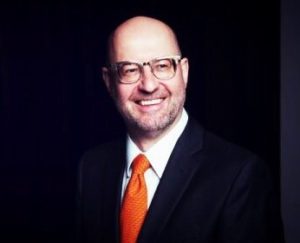 Beautyblender has tapped former Shiseido executive, Carsten Fischer, as President, effective June 1. In this role, Carsten will oversee driving global growth of the business, which recently expanded from tools into color cosmetics. He succeeds Catherine Bailey, who will remain with the company as a Senior Advisor.
Carsten brings more than 30 years experience in global marketing and leadership across the luxury and consumer goods categories. For the past four years Carsten has been lending his expertise to a list of executive boards including Kate Spade, Albea Group and Seiko Holdings, where he advised on global branding efforts.
From 2007 to 2015 he served as Chief Operating Officer of Global Business and Corporate Senior Executive Officer at Shiseido Company, Ltd. During his eight-year tenure, he spearheaded the company's international expansion efforts and growth of the NARS and Bare Minerals brands.
"I am extremely excited to have Carsten join the Beautyblender family," said Rea Ann Silva, Founder and CEO of Beautyblender. "As a trailblazing brand rooted in artistry and innovation, this role is crucial to our continued development. Carsten brings with him incredible global brand strategy and industry expertise, which will be invaluable for the future of Beautyblender. But we could not have gotten to this new chapter without the fearless support and guidance of Catherine Bailey. She took a chance on me and a crazy idea over 15 years ago and it has been an incredible journey together."
Beautyblender was founded in 2002 by Rea Ann, a makeup artist. In 2018, beautyblender took its tool-based business and expanded into color cosmetics with the launch its first complexion product Bounce Liquid Whip Longwear Foundation, a 40-shade range of a weightless, full-coverage, velveteen matte finish makeup. Today the company continues to innovate in both the tools and cosmetics categories with over 25 products sold in over 46 countries.
Prior to Shiseido, Carsten was the President of Professional Care and Corporate Officer at Procter & Gamble Co. He also served as the Executive Vice President of Global Marketing at Wella AG and President and Chief Executive Officer of Wella AG Japan, Ltd., divisions of Procter & Gamble Co.