Beautycounter is leveraging livestream shopping capabilities to reach a larger audience and to transform how their customers shop with the debut of its new brick and mortar store on Abbot Kinney Boulevard in Venice, California. The 684-square-foot space, which opened on December 2, will service local customers while providing individuals across the country the ability to virtually shop from the retail location through planned live-streamed programming. With in-store foot traffic down nationwide Beautycounter looks to make this hybrid experience a way to help build community during this time of physical distance.
"As more and more people shop from home, live-selling is a way to reach and engage our community in an incredibly impactful and convenient way," said Gregg Renfrew, Founder & CEO, Beautycounter. "Our in-store studio is not just a store feature. We see it as the future of dynamic content and ecommerce selling."
In-store product shopping is located in the front of the space, which features copper fixtures throughout, chosen for its natural antimicrobial properties and sustainability. There is also hand-sanitizing opportunities, contactless payment, mandatory masks; six-feet social distancing rules, as well as limited guest capacity and curbside pickup.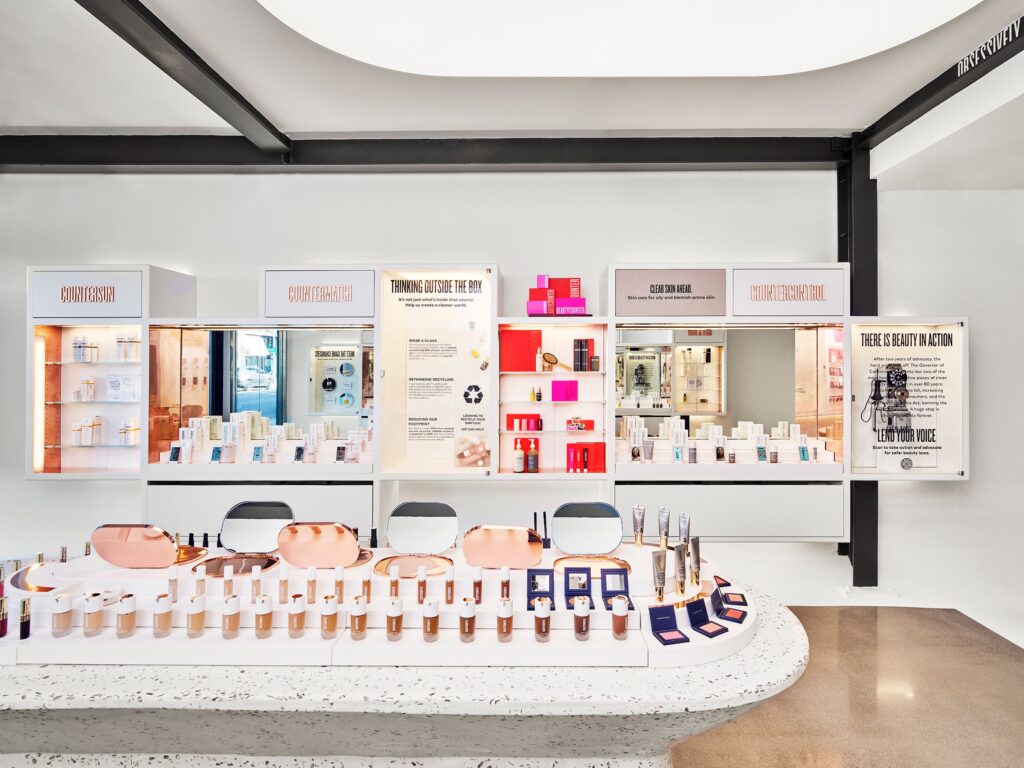 The livestream studio is located in the back of the space; a LIVE @ Abbot Kinney sign on the exterior of the building will be illuminated to let shoppers know content is being filmed, which can be watched via a window screen display. Those unable to reach the store can view the shoppable content, which will range from makeup and skin care tutorials to advocacy-focused talks, on the company's multiple social channels, as well as the livestream on beautycounter.com/live. Beautycounter expects to begin filming in January, building upon the platform throughout 2021.