Protecting skin from the sun's harmful rays is a priority for not just sun care products, but all beauty products, from moisturizers to foundations to lip balms. With skin cancer as the most common form of cancer in the U.S. (one in five Americans will develop skin cancer by the age of 70, according to the Skin Care Foundation), delivering SPF via skin care products is more important now for beauty brands than ever before. Leading the revolution is Solésence, a skin care product manufacturer changing the face of protective skin care with patented technologies that are transforming mineral sunscreens.
No More Sticky Formulas: A New Breed of Mineral Sunscreens to Deliver Rich Results
The level at which today's consumer educates herself about product ingredients is increasingly raising concern over potential toxicity. Dovetailing that is the concern Americans have about the environmental impact products are having on oceans. Both of these concerns have propelled interest in reef-safe sun care product options, which many states and countries are beginning to closely regulate.
These trends are directing attention to mineral formulas, which are winning over consumers and building sales. Simply said, mineral sunscreens are having their day in the sun.
Enter Solésence, a company that manufactures a new breed of mineral formulas to provide best-in-class UV protection, unparalleled free radical prevention, improved photostability, and superior antioxidant performance to cosmetic and skin care brands. Their formulas deliver non-nano, zinc-oxide-based environmental defense against UVA, UVB, pollution, and blue light using a proprietary Active Stress Defense technology suite, which is only available through Solésence products.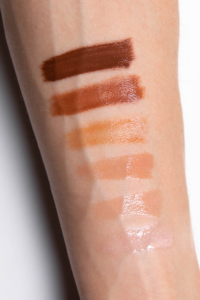 "Our focus is to enhance people's lives through healthy skin," said Kevin Cureton, the Chief Operating Officer for Solésence, adding that consumers should not be forced to choose less healthy products to protect them from environmental and UV damage.
"We allow consumers to experience both the health benefits—we help prevent skin cancer—and the aesthetics that come along with beauty products that are transparent on all skin tones," Kevin said.
Solésence offers three paths to working with brands to bring a unique product to market:
White label products already SPF tested and ready for brands to rebrand as their own for an immediate launch.
White label-plus is another option to allow brands the chance to customize existing products for even more customization.
Solésence works with companies from scratch to create a custom, exclusive range.
Solésence is a partner to many growing brands with a client roster that includes Colorescience, Glo Skin, KINLO, Relevant Skin, and  Credo's EleVen by Venus Williams — to name a few.
And Solésence isn't stopping with sun care and skin care. "Consumers understand the importance of SPF; it has become cool," said Kevin. "We think there are opportunities to build SPF into everything we do to help people leverage and layer their protection."
Questions & Answers with Kevin Cureton, COO, Solésence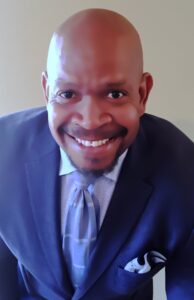 CEW: Discuss how Solésence is both effective, but also cosmetically attractive.
Kevin Cureton: Our products deliver best-in-class, environmental defense using our proprietary Active Stress Defense technology suite, which is exclusive to our products. Both our Original Active Stress Defense and Kleair technologies are shields that boost antioxidants and quench free radicals while enhancing product transparency. We also have a patent-pending technology, Bloom, which targets blue light.
Kleair is our next-generation technology, and it optimizes zinc oxide and key ingredients to achieve maximum efficacy and elegance. The extremely high transparency of Kleair minimizes ghosting to make zinc oxide work for all skin tones, even in an un-tinted skin care product. This represents our efforts to evolve and make non-nano mineral sunscreens that work for everybody.
CEW: Sun care can get confusing. What are the salient points to remember?
KC: The number-one fact is that people should wear sunscreen. Second, they should wear sunscreen that is good for them and healthy for the planet. That matches squarely with mineral sunscreen. You don't have to worry about mineral sunscreens; they've been deemed by the FDA—and by the marketplace—as safe and effective. There is no concern about absorption into the bloodstream—zinc oxide is considered a skin protectant. What has helped mineral sunscreens take off is that they've become aesthetically pleasing. We've been a big part of that.
There is an opportunity for brands to invest in communication to help consumers understand what makes a good mineral sunscreen. That will also help differentiate them as a brand.
BN: What SPF numbers sell the best?
KC: We find most of our brand partners have a bias toward SPF 50; the majority of brands we work with launch with SPF 40 or higher. We've noticed that those who enter the market with SPF 30 don't do as well. We believe that is tied to consumer perception that SPF 50 is more effective.
To learn more about Solésence visit www.solesence.com and visit them at Cosmoprof North America, July 12-14, at booth 56067.