CEW's Beauty News presents the brands with pioneering initiatives in prioritizing sustainability in the quest to both look good and do good for the planet.
UpCircle Beauty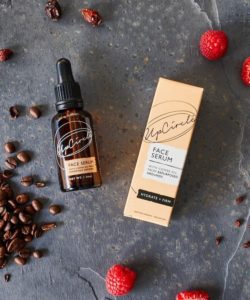 As the name implies, UpCircle Beauty elevates, or upcycles, leftover natural ingredients, such as used coffee grounds and brewed chai tea spices, that would otherwise go to waste by turning them into skin care products. The brand places waste-fighting and the circular economy, which is based on the principles of designing out waste and pollution, at the heart of its brand. UpCircle Beauty collects fresh coffee grounds each day from 100-plus partners across London (brewed coffee grounds allegedly have higher levels of antioxidants than fresh coffee), transforming them into face and body scrubs and serums, including the award-winning Organic Face Serum with Coffee Oil. Founder Anna Brightman estimates that UpCircle Beauty has already saved 80 tons of coffee grounds from going to a landfill, and that it will reach 1,000 tons over the next five years just from coffee alone. UpCircle Beauty also uses residual chai tea spices as the natural fragrance for its soap bars. It's currently experimenting with new ingredients, such as flowers and fruit stones that offer skin benefits.
SUST Beauty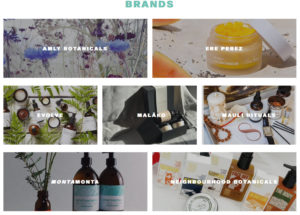 SUST Beauty is a newly-launched, sustainable e-tailer that features sustainably-made, non-toxic and responsibly-packaged products. The site only carries products that are sustainable throughout their entire life cycle, as opposed to just during their creation. Founder Zahra Broadfield's goal is to make shopping for sustainable beauty easier by eliminating the process of assessing how green a product is. In order to be carried by the site, a brand must work within a code of ethics set out by SUST Beauty that includes carbon footprint, packaging, synthetics, manufacturing and workforce ethics. SUST Beauty currently offers skin care, makeup, hair care and bath and body products. Brands are personally curated and tested by Zahra, including AMLY Botanicals, Ere Perez, Evolve, and Mauli Rituals. Ultimately, Zahra aims for SUST Beauty to be a platform for good in the industry, encouraging consumers to make small, lasting changes that, collectively, will make a big difference.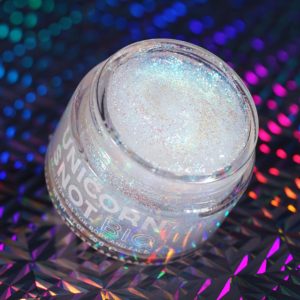 Unicorn Snot
Brooklyn-based Unicorn Snot, known for its bold and bright glitter cosmetics, recently launched Unicorn Snot BIO, a line of biodegradable, plant-based cosmetics. The majority of glitter products are made from plastics; their small size makes glitter bad for the environment, especially oceans, on par with toxic microbeads. Some music festivals have even started banning attendees from wearing glitter. Unicorn Snot's eco-friendly, eye-catching BIO, consisting of BIO Glitter Gel, BIO Sunscreen and BIO Lip Gloss, is made from renewable plant starches that break down organically over time. The brand's BIO Glitter Gel is a multipurpose gel that can be used on the face, body and hair (for glittery roots). The BIO Glitter Sunscreen is a moisturizing, water-resistant sunscreen with SPF 30 protection, and made with hydrating natural beeswax, and the BIO Lip Gloss is lightweight, non-sticky and vegan.
Fur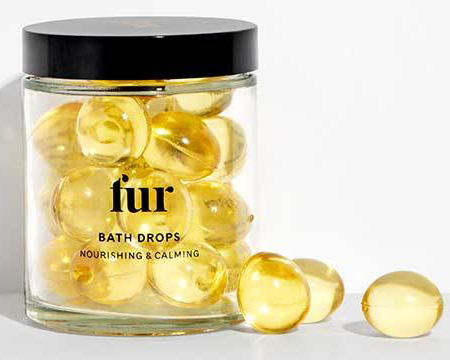 Female grooming brand Fur introduced a biodegradable casing for its new Bath Drops that are certified vegan and made from red seaweed. The brand said that red seaweed is an environmentally-friendly equivalent of gelatin that has traditionally been used for bath beads. Bath Drops contain the brand's signature Fur Oil with a blend of softening oils, including clary sage oil, grapeseed oil and jojoba oil, that dissolve in warm water. The beads moisturize and nourish the skin, and soothe post-shaving irritation. Fur's Bath Drops contain no animal products, and are free from phthalates, parabens, silicones, and artificial colors or fragrance. The natural capsules also allow for convenient travel usage.
Guerlain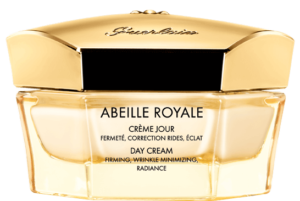 In a bid to help save the population of bees, Guerlain has partnered with UNESCO, the United Nations Educational, Scientific and Cultural Organization, to launch a five-year training program for beekeepers that  aims to promote and protect the role of bees as pollinators in diverse ecosystems around the world. The project consists of four initiatives: the training of beekeepers in biosphere reserves designated by UNESCO, setting up bee farms, technical support for beekeepers, and assessment of the benefits of pollination in local ecosystems. Eight beekeepers in four countries will take part in the first phase of the project, with the aim of expanding to 44 biosphere reserves by 2024, 88 beekeepers and 4,400 beehives. The program was conceived during the 'Bee University' at UNESCO in May. The bee is, of course, Guerlain's iconic emblem. Honey and royal jelly are the hero ingredients of the brand's Abeille Royale skin care.
Soapbottle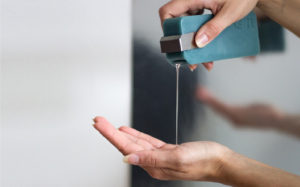 The average person uses 11 bottles of shower gel and 10 bottles of shampoo every year, the majority of which are packaged in plastic. This results in approximately 75 kilotons of plastic waste. In order to combat this, a Berlin-based student, Jonna Breitenhuber, developed a bottle made entirely from soap as part of her master's thesis. Soapbottle, as it is called, can house any kind of personal care liquid. The zero-waste packaging is made from soap that has been hollowed out. The interior is lined with a water-insoluble layer, preventing liquids contained within from dissolving the soap. There is a reusable metal closure at the top of the bottle where the shampoo or shower gel can be poured out. Over time, Soapbottle gradually dissolves, but this happens at a slower rate than product usage, thereby avoiding waste altogether.