BIPOC-owned fragrance brands are bringing diversity to the category with an array of cultural experiences, authentic perspectives, exotic ingredients, and unique fragrance stories, embracing an underserved community. CEW Beauty News spotlights some key emerging brands.
Chris Collins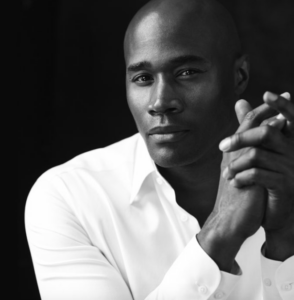 As a model, Chris Collins traveled the world for more than 20 years, with one of his most exciting roles as the face of Ralph Lauren. The experience taught him a lot about luxury and branding, which Chris parlayed into creating and launching his eponymously named luxury fragrance brand in 2017. Fragrances are inspired by exotic scents and sensual moods, most of which are unisex, with bestsellers including Danse Sauvage, African Rooibos, Sweet Taboo, and Oud Galoré. The brand's first collection launched in 2018 and was inspired by the creativity of the Harlem Renaissance of the 1920s and 1930s. There is also a line of extraits de parfum containing an oil concentration of 20 percent to 40 percent. Chris Collins is available at Bergdorf Goodman, Neiman Marcus, and Nordstrom.
Unifrom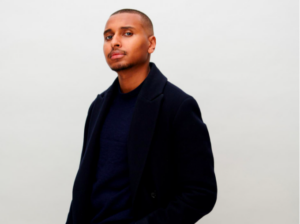 Unifrom, whose tag line is "distilling culture from scent", was founded in 2019 by Haisam Mohammed, the son of immigrants who escaped conflict-ridden Eritrea, East Africa, before settling in Sweden. As its mission, the brand aims to redefine luxury and "tell a common story about the diaspora." Unifrom's collection of products include vegan, unisex, roll-on perfume oils that are devoid of alcohol, and consist of plant, flower, balsam, and resin extractions. The brand showcases the benefits of perfume oil, including its long-lastingness, and to express the cultural aspect of the product form. Unifrom also has a series of home products such as incense sticks and fragranced soap. The packaging is designed to be sleek and minimalist.
Mair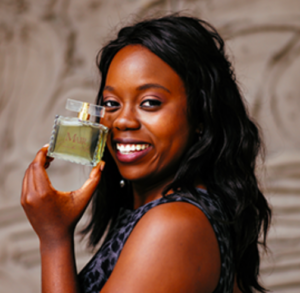 Mair, created by Mair Emenogu, was conceived to create fragrances that complement the natural aroma of people wearing them, as opposed to overpowering it. Mair's believes that it is the person, not the fragrance, that is the centerpiece, with fragrance serving as accessory. The emphasis on softness and lightness in the collection is aimed at conjuring feelings of happiness, confidence, and beauty. Mair is the first Black-owned fragrance brand sold at Macy's.
Jazmin Saraï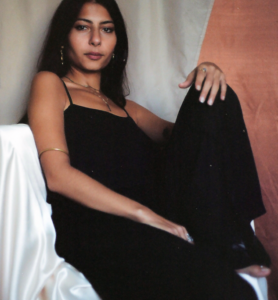 Perfumer and interdisciplinary artist Dana El Masri, who is of Egyptian and Lebanese origin, and was born in Budapest and raised in Dubai, founded Jazmin Saraï, an artisan line of small batch, unisex perfumes and scented products that are made with as many biodegradable ingredients as possible. Dana's vision is to "swap the euro-centric lens of perfumery with a multi-faceted, multicultural universe of narratives" where fragrance is used as a springboard to promote under-represented cultures, and educate people on issues of identity and culture. Dana works in New York and Montreal. Currently the brand is distributed in Canada and Australia.
Modern Urban Sensory Experiences [MUSE]
Muse is Harlem's first fragrance destination, founded in 2017 by Creative Director Kimberly Waters, that curates a selection of indie, emerging and small luxury brands from around the world, especially BIPOC brands. The space is aimed at bringing the community together, and is shifting perspectives on fragrance by refocusing on the category's ties to emotion, memory and connection.
Maya Njie Fragrances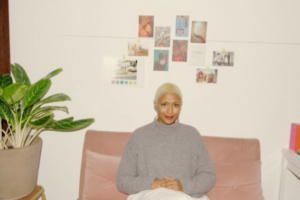 In 2016, perfumer and artist Maya Njie founded her brand of the same name with fragrances rooted in her Swedish and West Nigerian heritage. Each artisanal blend was inspired by an image from Maya's family album and connects to a childhood memory. All the fragrances are vegan and comprise essential oils, aroma compounds and resins. Formulas also include a mix of naturals and synthetics, such as musk and ambergris synthetic substitutes to avoid using ingredients of animal origin. Using her background in surface design and photography, Maya has also designed the bespoke packaging that incorporates details from her family's photographs.
Pink MahogHany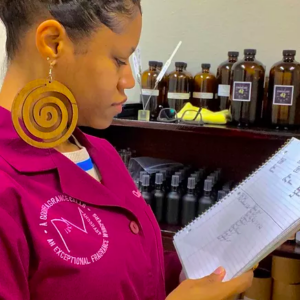 Texas-based Chavalia Dunlap-Mwamba is a self-taught perfumer who became frustrated with her favorite fragrances changing without notice. She also tuned into the conversation around certain ingredients triggering allergies, headaches, and rashes. With a background in music and education, Chavalia founded Pink MahogHany with fragrances devoid of these less desirable ingredients. Chavalia goal is to educate and provide transparency about her creations, in addition to helping people feel more confident about using fragrance on their skin and in their space.