They are some of the most influential beauty personalities on social media, sharing content, tutorials, tips, and fun-filled commentary on makeup, skin care, wellness, inclusivity, body positivity, and self-care. CEW Beauty News spotlights beauty's top Black influencers you need to know.
Jackie Aina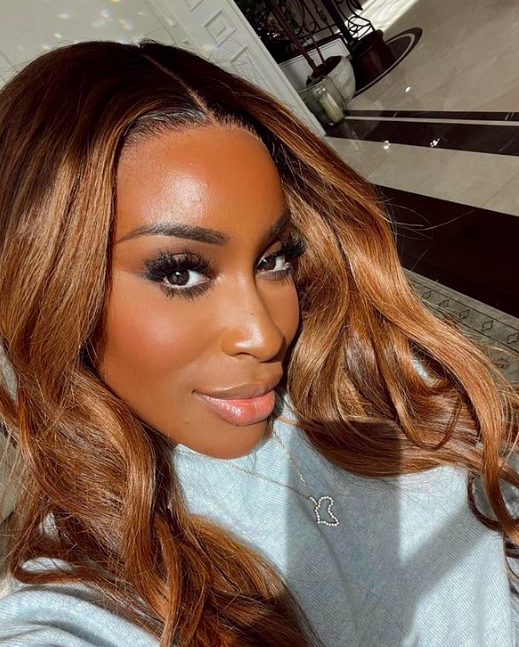 Instagram: @jackieaina, 1.8M followers
YouTube: 3.57M subscribers
One of the most prominent Instagram and YouTube beauty influencers, Jackie Aina's stated aim on the latter platform is "changing the standard of beauty, one video at a time." In addition to her activism and makeup tutorials delivered with her signature humor, Jackie offers trusted skin care advice and product reviews. Considered an important advocate for people of color in beauty, Jackie has partnered with Anastasia Beverly Hills, e.l.f. Cosmetics, Too Faced, Sephora and Sigma Beauty.
Shayla from MakeupShayla
Instagram: @makeupshayla, 2.8M followers
YouTube: 756K subscribers
Shayla Mitchell aims to help people achieve their desired makeup look, in addition to offering content on fitness, body positivity, and empowerment. The go-getter began her career working at a M.A.C counter (with whom she later collaborated) and has used social media to promote her freelance business. She has also collaborated with Nars, Buxom, Laura Mercier, Morphe, and Estée Lauder on sponsored content, and was Maybelline's first-ever influencer collaborator.
Patricia Bright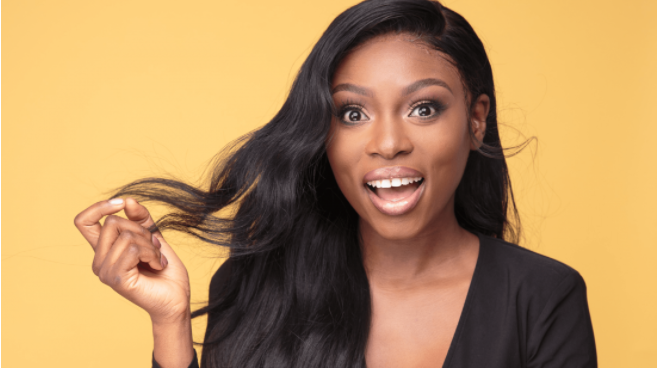 Instagram: @thepatriciabright, 1.2M followers
YouTube: 2.86M subscribers
The London-born influencer offers beauty, hair, fashion, and style advice, as well as "random life advice" via tutorials and videos. With parents who emigrated from Nigeria, Patricia documents all aspects of her life including parenting, travel, and lifestyle. She has collaborated with a number of brands including Dior, Amazon, and Coca-Cola. The author of Heart and Hustle: Use Your Passion. Build Your Brand. Achieve Your Dreams, also launched The Break, an online course for aspiring creatives, and founded her own makeup brand, Makeup Revolution, which is distributed at Ulta Beauty.
Raye Boyce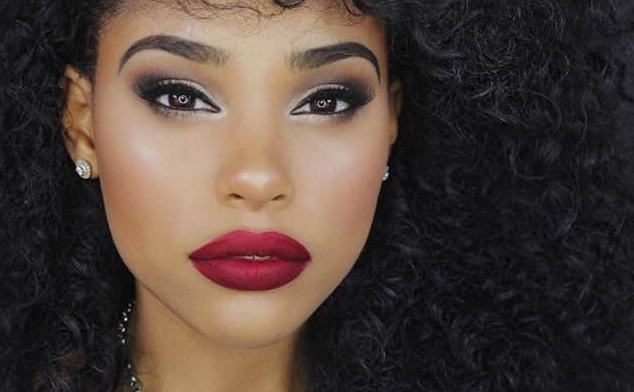 Instagram: @itsmyrayeraye, 1.5M followers
YouTube: 1.92M subscribers
Known as 'It's My Raye Raye', Raye Boyce creates tutorials on hair and makeup, and often uses drug store products to get her looks. Raye prioritizes convenience, long-lasting products, and accessible skin care to treat her acne-prone skin, and has collaborated with BH Cosmetics and The Lip Bar. The influencer also prioritizes support for Black-owned and women-owned brands. Juvia's Place is one of Raye's favorites.
Tiara Willis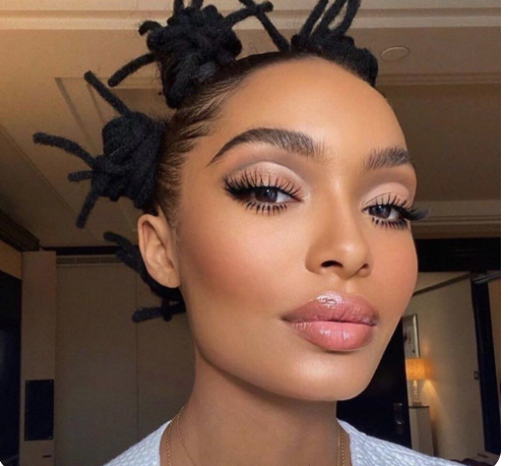 Instagram: @makeupforwomenofcolor, 186K followers
Twitter: @makeupForWOC, 280.6K followers
Esthetician Tiara Willis champions a variety of products that are tailormade for darker skin tones. Her social media content includes product reviews, with a focus on drugstore finds, vibrantly-colored makeup, and accessibly-priced skin care. Best known for delivering girl-next-door advice, Tiara is an advocate of inclusive products as well as broadening the reach of BIPOC beauty in the industry.
Nyma Tang
Instagram: @nymatang; 498K followers
YouTube: 1.35M subscribers
Nyma Tang champions beauty inclusivity and is a self-described "dyslexic queen that's beauty obsessed." Perhaps best known for her video series on YouTube, "The Darkest Shade," Nyma sparked conversations far and wide by trying the deepest shades of foundation and concealer from various brands on her dark complexion, highlighting the disparity in options for the darkest skin tones. Her collaboration with Dose of Colors was aimed at creating shades that can't be found elsewhere. In 2021, Nyma became CVS' first beauty inclusivity consultant.
Shalom Blac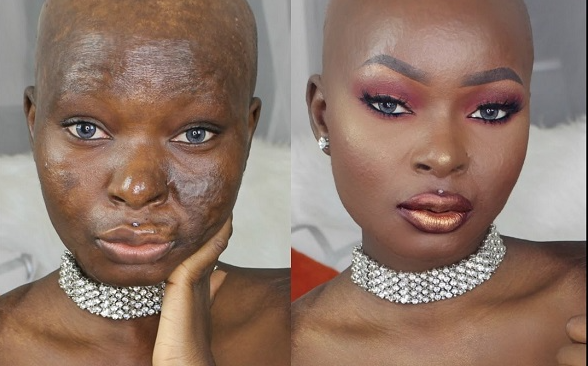 Instagram: @shalomblac, 754K followers
YouTube: 1.57M subscribers
Shalom Blac inspires her followers to "always be your own kind of beautiful." When Shalom was nine years old, she had a hot oil accident that resulted in significant burns, scarring and, inevitably, self-consciousness. She eventually ventured into makeup artistry as a means to cover up her scars. Today, Shalom's life mission is to empower others to embrace, not hide, their natural beauty by way of her #FacingMyFears series and candid videos.
Whitney White
Instagram: @naptural85, 712K followers
YouTube: 1.25M subscribers
Whitney White, known as Naptural85 on Instagram and YouTube, has as her stated goal to make styling natural hair easy. She offers hair tutorials and tips galore on how to care for curls. Whitney is also the founder (together with her sister, Taffeta) of Melanin Haircare which focuses on natural hair care, healthy scalp care, and natural/safe ingredients.
Nayamka Roberts-Smith
Instagram: @labeautyologist, 134K followers
YouTube: LABeautyologist – The Golden Rx, 471K subscribers
Nayamka Roberts-Smith, also known as LABeautyologist, is a licensed esthetician who offers skin care recommendations for every imaginable skin concern including how to create a smooth skin texture, how to protect skin from brutal winters, and a complete SPF guide "for brown girls." Nayamka founded the #60SecondRule, namely the optimal time necessary to allow a cleanser to interact on skin.
Cydnee Black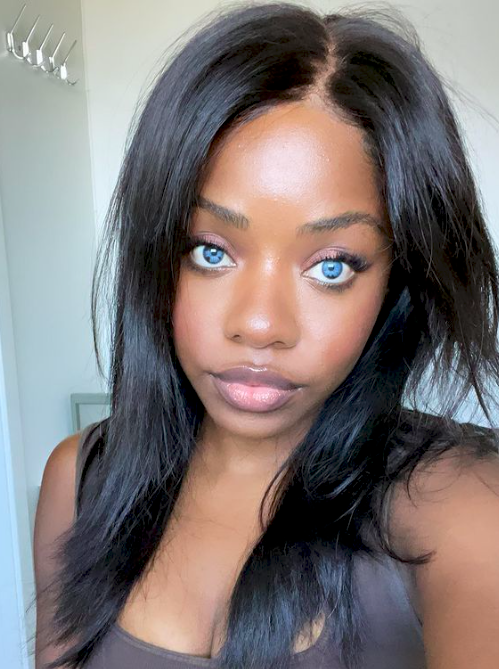 Instagram: @cydbee, 313K followers
YouTube: 1.21M subscribers
Cydnee Black, whose trademark feature are her piercing blue eyes ("my eyes are blue because I have magical powers"), is a stylist and beauty influencer who shares makeup, beauty, and hair tutorials using high-end and drugstore brands. The influencer started her career as a makeup artist for M.A.C and has collaborated with e.l.f. Cosmetics.