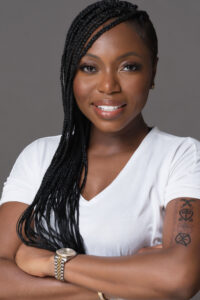 Sharon Chuter is about to disrupt the beauty industry—again—and perhaps change the way the dictionary defines black, while she's at it.
Today, the founder of Uoma Beauty and brainchild behind Pull Up for Change, the campaign that tasks companies to publicly state the number of Black people it employs, is announcing the "Make it BLACK" initiative.
With this campaign, Sharon and her Pull Up for Change team aim to shift perceptions around what it means to be Black, including a petition to change the dictionary's definition of black, while also raising funds for the Pull Up for Change Impact Fund, a new not-for-profit Sharon is spearheading. The capital, to benefit emerging Black founders, will be raised through donations and sale of limited-edition beauty products from several partnering brands on multiple platforms, including Ulta Beauty's website.
One hundred percent of gross profits from the sale of these exclusive products will be contributed to the Pull Up for Change Impact Fund.
Make It BLACK follows on the heels of last summer's seismic Pull Up for Change, a call-to-action Sharon launched on Instagram calling for companies to publicly release employment statistics about their Black employee composition, especially in leadership roles. Pull Up for Change is credited with building awareness of the inequities across many industries resulting in pledges from many to do better. Pull Up for Change was one of many global initiatives launched following the murder of George Floyd on May 25.
Sharon credits meaningful conversations she has had as the spark for her campaigns, which she hopes produce tangible and actionable programs.
"The goal is to continue advancing the economic well-being of Black communities around the world, and we do that by advocating for transparency and accountability as a tool for economic change," she told CEW Beauty News.
Nine beauty brands collaborated with Pull Up for Change by repackaging their most iconic products in sleek black designs.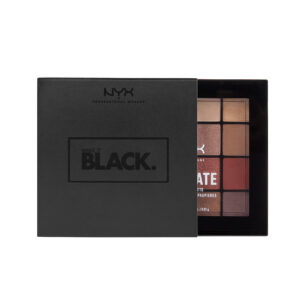 The products are: Briogeo Superfoods Avocado + Kiwi Mega Moisture Hair Mask, Colourpop Make It Fearless Palette and Make It Unstoppable Duo, Dragun Beauty DragunGlass Liquid Lipstick, Flower Beauty Blush Bomb Color Drops, Maybelline SuperStay Matte Ink Liquid Lipstick in Thrill Seeker, Morphe Continuous Setting Mist, NYX Professional Makeup Warm Neutrals Ultimate Shadow Palette, PUR Fully Charged Mascara and UOMA Beauty Afro.Dis.Iac Liquid Eyeliner.
The limited-edition products will be available for purchase throughout February and will be sold online exclusively with Ulta Beauty and on the Make It BLACK and participating brands' websites.
"We are thrilled to build upon our partnership with Sharon and support Pull Up For Change as the exclusive retailer of Make it BLACK," stated Dave Kimbell, President, Ulta Beauty.
"This campaign brings incredible beauty brands together to amplify and celebrate Black voices, which we are incredibly committed to at Ulta Beauty," said Dave. Ulta Beauty picked Uoma as an emerging brand for its inaugural Sparked At Ulta Beauty program. Dave said the curated, limited-edition assortment can spark a powerful dialogue, help shift perceptions and accelerate future beauty leaders on their journeys.
Other non-product partners include MILK Agency and MILK Studios, the creative partners for the campaign.
The capital will be deployed to Black-owned businesses and will be allocated as grants to emerging Black founders.
"Our goal is to raise $5 million in the month of February," Sharon said.
Members of the public will also be able to donate directly to the fund. As transparency and accountability remain a key pillar for Pull Up for Change, the organization's funds will be deployed via live pitch contests. Black founders will present their ideas via a public forum and members of the public will vote to decide who receives the funds. The Make it BLACK website will house a live tracker of funds deployment to create complete transparency.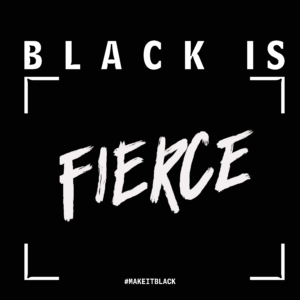 Sharon's Make It BLACK also seeks to address another example of systemic racism by changing the definition of the word black, often associated with something bad. In reality, black also is identified with being chic, classic, timeless and iconic, she said.
To that end, the campaign has created a petition, http://www.change.org/makeitblack, to request the Oxford English Dictionary and Merriam Webster Dictionary to update their definitions of the word and is urging the public to sign and join them in advocating.
"Language plays a critical role in how we perceive the world," said Sharon. "The function of language goes beyond expressing ideas and concepts, it shapes thought and defines our collective consciousness. Language should be neutral, unbiased and reflective of our current realities. It is in this regard that the dictionary has work to do."