For cruelty-free beauty brands, access to the largest emerging cosmetics market in the world just got a little broader. On May 1, the most significant piece of animal testing legislation in decades went into effect in China. Under the new Cosmetics Supervision and Administration Regulation, the National Medical Products Administration (NMPA), China's equivalent to the FDA, passed amended sub-regulations that effectively put an end to mandatory animal testing laws on imported "general cosmetics" in Mainland China. While this is undoubtedly an encouraging signal for cruelty-free brands looking to expand into a beauty market that's projected to reach a value of $87.6 billion in the next four years, the road to Chinese distribution will not come without its many challenges.
Firstly, not all cosmetics are excluded from mandatory animal testing under the new law. "General cosmetics" such as (most) makeup, fragrances, skin care, hair care, nail care, shampoos, and body wash products are now eligible to bypass testing mandates. However, products claiming new efficacy or those with functional claims like hair dyes, perming products, hair loss products, whitening products, or sunscreens – categorized as "special cosmetics" under the new law – are still subject to animal testing before importation.
Secondly, brands looking to import and market "general cosmetics" in Mainland China can only bypass testing after they have successfully fulfilled rigorous exemption requirements. In addition to providing a quality management system certification from their country of origin (similar to a GMP), and product safety assessments to be reviewed by NMPA regulators, brands must also secure what is now officially called a Responsible Person (RP), formerly known as a Domestic Responsible Agent. This is a native party to China that has the expertise and understanding to help steer an international brand in all aspects of their local business, from cosmetics regulation and registration, to manufacturing practices and safety compliance, to overall market knowledge that can affect a brand's long-term performance.
SuperOrdinary is one such example of an RP. The brand builder and incubator has partnered with the likes of Drunk Elephant, Olaplex, Farmacy, Ouai, and Supergoop to help grow and scale their businesses in China. "The biggest pitfall a brand can fall into is not having the right partner to operate and sell your brand in China," said Julian Reis, Founder & CEO of SuperOrdinary. "That includes providing the right regulatory advice in terms of what ingredients in your formulas can be passed or not passed into the market. The documentation process is very arduous. If you get the wrong advice, it could easily set you back nine to 12 months."
Julian said that many younger brands that have been on the market for about one to two years have recently been seeking out the services of SuperOrdinary's Shanghai-based team. He advised that the best route into China, particularly for brands seeking first-time entry, is through cross-border e-commerce. "It's a much more cost-effective way to get a lot of data around the reception of your brand, your products, and particularly what product the local market likes within your assortment."
Cross-border B2C marketplaces have provided a platform for cruelty-free brands such as Fenty Beauty, Charlotte Tilbury and Victoria Beckham Beauty to enter the Chinese market without the threat of animal testing for years. Initially established in 2014, Alibaba's Tmall Global is one of the best examples of this. While the platform allows international brands to reach Chinese consumers directly, goods typically ship out of bonded warehouses in free trade zones such as Hong Kong where product registration is not mandatory. According to Alibaba, more than 29,000 international brands across 5,800 categories were listed on Tmall Global by the end of 2020, with more than 80 percent entering China for the first time.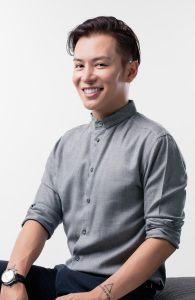 Allies of Skin is another brand that utilized the cross-border e-commerce route to initially expand into the Chinese market. Sephora China started listing the Singapore-based cruelty-free skin care brand back in early 2020, while PSA Skin, the brand's skin care line for younger Gen Z customers, debuted on the retailer in early 2021. But after learning that animal testing laws for mainland China were going to lift, Founder and CEO Nicolas Travis decided to triple down. "We've been quietly reformulating a bunch of things for China to get ready for entry," said Nicolas.
Beginning June 2020, Nicolas and his team started the lengthy and intensive process of registering their products with local Chinese authorities, a process that's ongoing. This included the reformulation and repackaging of nearly half of both Allies of Skin's and PSA Skin's SKU's to meet regulatory demands. The goal? To cast an even wider distribution net and build greater brand cache by establishing their own DTC channels on two of China's largest B2C platforms, Tmall and JD.
"It costs about the same to break into the U.S. market as it does the Chinese market. The effort is the same, and the marketing dollars are about the same, but the payoff for us is a lot more in China," explained Nicolas, who is moving to Shanghai to oversee his brand's launches. "In the U.S. we'll always be in the shadow of bigger brands. But in China we have a better chance of leading the competition since the clean and clinical beauty space is still so nascent there. People there are really hungry for indie brands now."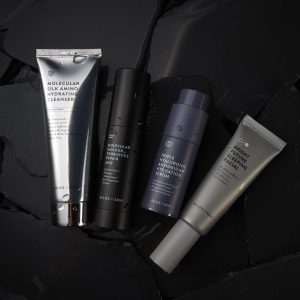 Undertaking product reformulation is certainly not without its significant hurdles. Depending on the category, the cost of creating a separate SKU for China – from formulation to packaging – can range anywhere from $25,000 to $100,000, according to Julian of SuperOrdinary. Additionally, the list of prohibited ingredients in China is nearly unending. Popular ingredients typically found in formulations all over the world, including bakuchiol, cross-linked hyaluronic acid, and clinically-proven peptides such matrixyl synthe six, are all included on China's 'no-no' list, according to Nicolas of Allies of Skin, as well as a lower limit on the level of alpha-hydroxy acids (6 percent in China, as opposed to 10 percent nearly everywhere else).
Nicolas hopes to finish the registration process by the end of July for a late summer DTC launch. Plans for distribution across physical stores is in the works for a later time.
Besides regulatory compliance, there are many other factors that brands – cruelty-free or not – will need to take into consideration before launching into China. The amount of capital needed to grow and scale a business there cannot be underestimated, according to Julian of SuperOrdinary. "It's definitely become a lot more expensive over the past 24 months to launch a brand in China. Depending on your target revenue, generally I'd say you need to have marketing capital in the neighborhood of $250,000 to $500,000 to effectively launch your brand there. This includes building out a lot more PR around the brand itself," said Julian. "Remember this is a country with around 1.4 billion people. To acquire new customers is very, very expensive. Look at Perfect Diary, which is one of China's biggest color brands now. They're spending close to 70 percent of their revenue just on marketing dollars."
The Philippines-based cruelty-free skin care brand Pili Ani is currently weighing a potential entry into China in the future, but CEO Mary Jane Ong admitted that the lifting of mandatory animal testing laws is just one consideration in the brand's overall scheme. "Things like protecting our brand mark and intellectual property and making sure the right brand messaging points are in place to resonate with the Chinese consumer would still be critical factors to consider in opening up this market," she said.
Plume Science, a Canadian-based cruelty-free lash and brow brand, is also looking to expand its global footprint. While co-founder Troy Bilon acknowledged the level of due diligence that comes with a potential China entry – citing distribution strategy, regulatory hurdles, IP protection and partner selection as some of the brand's top-line considerations – he believes the NMPA's recent animal testing actions will be a long-term unifying measure. "Overall we see this as a very positive development. In broad terms we see this further uniting countries globally around social responsibility and specifically for indie beauty brands, opening the door to potentially the largest future market on the planet."
Ultimately, cruelty-free brands should take the time to understand what distribution into China truly entails and, most importantly, don't skip out on the preliminary research. "Take it slow. Learn as much about the local market as possible. The brands I've seen succeed and flourish in China are the ones that are really enthralled about the economy there, the culture, and what makes it so interesting," advises Reis of SuperOrdinary. "Go through your inkey list and see what would pass the regulatory process to get an understanding. If your top three hero products contain too many ingredients on the 'no' list, try and figure if it makes sense to reformulate in the future."