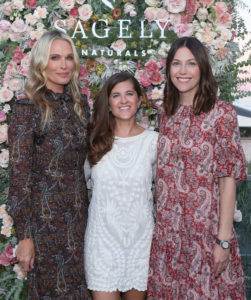 With its new Brightening Skincare category, Los Angeles-based CBD brand, Sagely Naturals, is hoping to address the needs of customers who already love the brand's pain-alleviating and sleep-enhancing products.
"Most of us can't actually get eight hours of sleep," said Kaley Nichol, who co-founded the brand four years ago with Kerrigan Behrens. "This is something to help you look like you did."
The duo, along with actress/model Molly Sims, an investor in the brand, unveiled the three-SKU offering during an October 22 launch event held at Spring Place, a chic Beverly Hills collaborative workspace and private club.
During a brief address to guests, Kaley recounted how she started developing the line four years ago "out of my second bedroom, like all start-ups start," she said. "Now, we're approaching 10,000 doors." Kaley said she was introduced to CBD by Kerrigan, who had used it to treat chronic lower back pain. In co-developing the brand, said Kaley, they envisioned an upscale, medicine cabinet line.
"It's a product you'd share with your mom," said Kaley.
The new Sagely offering, encompassing a serum, eye cream and night cream, uses CBD for its anti-inflammatory and antioxidant properties, in concert with a number of other potent botanicals.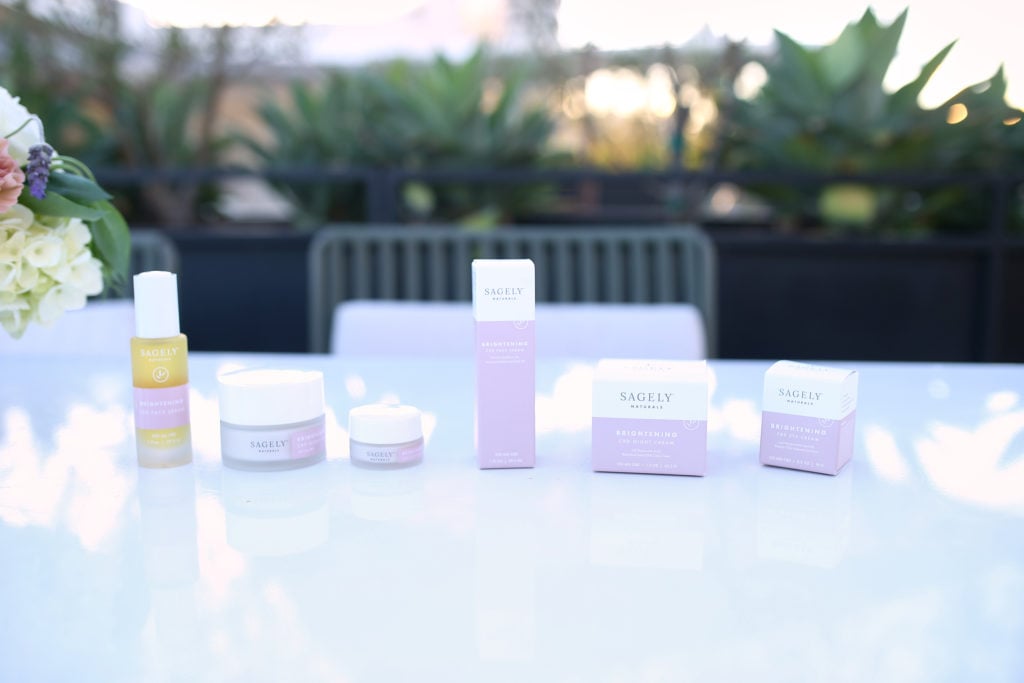 "CBD does a lot of amazing things but it doesn't do everything," said Kerrigan. "In and of itself, it's not going to brighten your skin." Other ingredients include hyaluronic acid, bakuchiol seed oil (the plant-derived oil has been adopted by clean beauty purveyors as a natural alternative to retinol) and meadowfoam seed oil, which aids with easy absorption. In its pretty white-and-blush packaging, the line is aimed at the prestige retail market; it will be stocked at Neiman Marcus, Nordstrom, Lord & Taylor and Anthropologie, with prices ranging from $49 to $89. Existing products, such as Relief & Recovery, Tranquility and Drift & Dream, encompass capsules, roll-ons and body creams and are available across multiple channels including Ulta Beauty and CVS.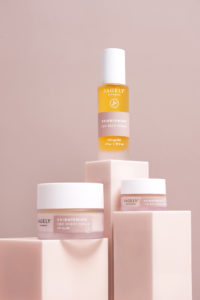 Molly said she wanted to get involved with the beauty end of Sagely because for her, the brand took the confusion out of CBD.
"I think CBD in skin care is where everything is going," she said. "For me, to have even considered using CBD in any form in the past, it wouldn't compute. But now, when you look at skin care,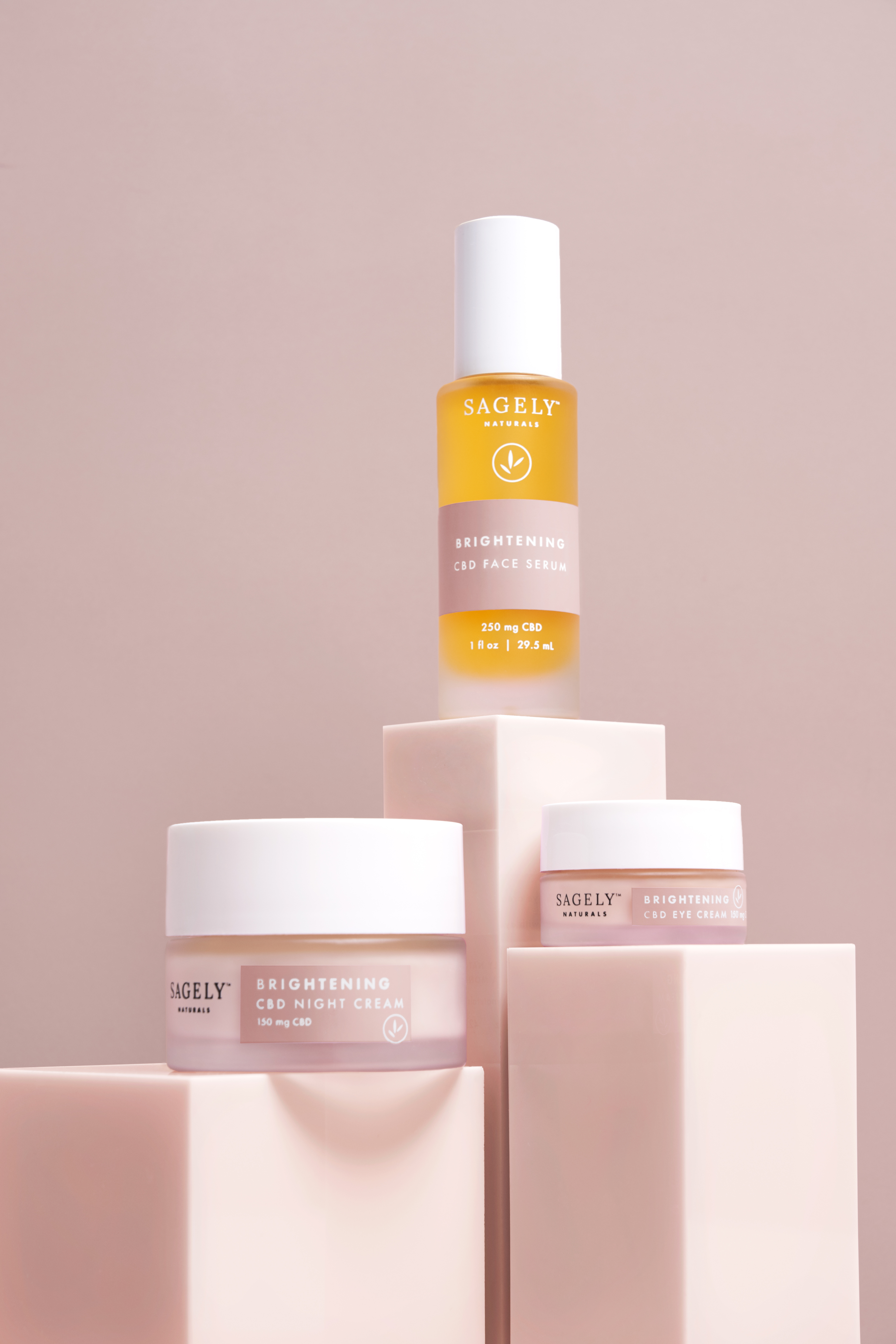 Sagely is so in the zeitgeist that they are ahead of the polls."
Still, while CBD might be the among the most on-trend ingredients in the skin care space, Kaley and Kerrigan said that it doesn't need to be in everything; Sagely had originally planned on making a cleanser for their Brightening line, but upon reflection they decided that a cleanser wouldn't be on the skin long enough to make any difference.
"You don't need CBD in mascara," said Kaley. "You don't need it in hair care. Everything we develop is through the lens of 'is there a therapeutic benefit to this in some way? Does it sit on the skin?' There are brands that are just using it as a marketing tool, and not thinking about how challenging it is to formulate and then to (incorporate) in a therapeutic way."