Fact: sales of skin care products fell 11 percent in 2020. Also, fact: the top market share gainers for the year included face exfoliators, body creams/lotions, cleansers, and oils. Consumers' commitment to self-care, even as the vaccine rolled out during the first quarter, stayed strong, according to The NPD Group, as Q1 sales of skin care grew 12 percent to $1.4 billion. The continued prioritization of DIY home treatments was evidenced by double and triple-digit gains of hair masks, facial and body serums, nail care, and candles. Today, consumers appear to be readying their skin for more time outside, as facial exfoliators, body exfoliators, and sun care are all up year-over-year.
Indeed, skin care was one of the least affected categories during the pandemic. And while some brands—especially those reliant on in-store events and sales from overseas tourists—did experience declines, others excelled.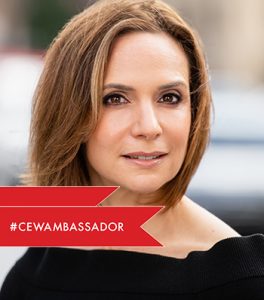 "Industry numbers would indicate some drop off in purchases – but personally, I think a few things were happening," said Elana Drell Szyfer, CEO of ReVive Skincare. "One, people were home and using the product they had.  I think trial accelerated in certain areas, specifically related to at-home care – masks, treatments and facial tools and devices.  Although consumers couldn't go in-store to purchase, e-commerce promotions were widespread during the beginning of the COVID lockdown and people had the opportunity to stock up at reduced prices on favorites.  Also, several retailers and brands ramped up their digital consumer education by offering on-line events both with and without selling opportunities.  This kept product top of mind, as well as ways to achieve results at home, such as at home facial techniques," said Elana.
In addition to body care, cleansing, spot treatments, masks and exfoliators did well, prompted by a focus on hygiene and long hours of wearing masks.
"Some people experienced dry skin because of spending so much time indoors," Elana added, "so hydration was important. The at-home tool and device market, which was expanding pre-COVID, definitely benefitted.  Some retailers share that the more expensive the device, the better it sold.  With spas closed and all in-office services suspended people were seeking alternatives. Personally, I bought a ZIIP, a DermaFlash and Nu Face.  With hours spend on Zoom, all consumers had a chance to see themselves more.  As a result, I believe there has been a focus on a few areas – under eyes, neck, and jaw line, or the jowls.  Glow – again, a trend pre-COVID, remains important, but with much more of a focus on skin, rather than from highlighters or shimmer makeup products."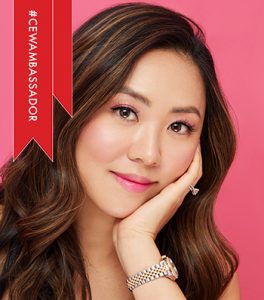 Sarah Lee, co-founder of Glow Recipe, agreed that a fundamental change in peoples' approach to beauty occurred over the past year, with a secular shift away from makeup towards skin care.
"Consumers adjusted to work and life via Zoom, which ironically meant more time staring at themselves in a digital mirror. During this time, we increasingly focused on holding open dialogues with our Glow Gang community, which allows us to gain crucial, real-time insights around skin concerns and desires for new product development. These conversations uncovered demand for skin care/makeup hybrids and redness recovery treatments, driven by rising concerns around skin irritation, stress and maskne," said Sarah.
Consumers also turned to brands that represented diversity and inclusiveness during a year of social injustice and unrest.
"Increasingly, consumers are turning to brands that pair best-in-class product with content that reflects their core values. Accordingly, we have emphasized self-care lifestyle content and initiatives, including our Glow Together Summit that we held in November 2020 and April 2021 (in partnership with Cult Beauty). We spoke openly and transparently about the historically important conversations around diversity and inclusion, sustainability, and female empowerment, and we've been blown away by the tremendously positive response from our community," said Sarah.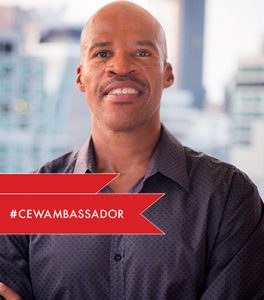 Ron Robinson, founder of BeautyStat, said that in addition to the consumer using what she already had in her medicine cabinet, she was also looking for newness.
"She was definitely searching for new brands with specific ingredients that she learned might benefit her skin. She was more open to trying new brands if they had the ingredients and the data that she thought would appeal to her needs," Ron said.
DIY emerged as one of the key themes of COVID with consumers having the time to experiment with categories they otherwise wouldn't consider. "Eye patches, once niche, are now a regular part of a going out and getting ready routine. Gua sha and jade rollers were definitely trending pre-COVID, but now facial rollers, rose quartz tools and all types of devices, from radio frequency to pulsed light, are part of this DIY phenomenon," Elana said.
The consumer was more about self-care than being indulgent, added Ron, though she was willing to "spend more if the value was there. She put in extra time to do the research to find products that she felt were going to deliver results.  And she was definitely more ingredient-focused than ever before."
Retinol, vitamin C, niacinamide and hyaluronic acid were top-of-mind ingredients, with vitamin C seeing the biggest increase. Niacinamide, a powerful, multi-faceted vitamin and antioxidant, is used to even out skin tone, reduce the appearance of hyperpigmentation and dark spots, soothe skin, brighten dullness and minimize the appearance of pores, all while supporting the skin barrier. Ceramides have long been used in the skin care industry and while not a new ingredient, has gained new levels of appreciation with more people dealing with skin irritation and stress.
Interest in soothing and healing products also escalated due to rising concerns around skin irritation, stress and maskne, said Sarah, as well as treatments that address redness and skin barrier recovery. Pore treatments continue to be popular, but with new approaches. "Instead of the typically harsher or astringent treatments focused on just pore refining, customers are appreciating a more holistic approach combining both hydration and pore treatments in a single product," Sarah said.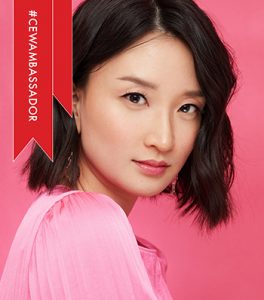 Christine added that consumers are exploring new avenues that deliver efficacy, while still being gentle, such as encapsulated retinol, where retinol is coated in a polysaccharide shell that melts away over time, gently time-releasing micro-doses of retinol to the skin and minimizing any redness or irritation commonly associated with the ingredient.
Overall, Elana doesn't think one type of consumer emerged over the past 17 months, but skin care was definitely seen as much more of a 'must' category than a frivolous category.
"I don't think people stopped taking care of their skin. If anything, they had more time to do so, and also less opportunities to have external treatments.  I also think that at a moment where people were focused on health, the consumer mindset started to include the care of their skin as more of a health-related activity than a superficial beauty-focused activity," Elana said.
And of course, there was TikTok, which played a large role in representing skin care trends to the masses, such as homemade lemon juice masks, homemade toners, baking soda scrubs, as well as an increase of videos by dermatologists and articles, often by dermatologists, warning against certain viral trends.
"While we love being inspired by natural ingredients for skin care and self-care, our recommendation is to use properly-formulated products for maximum efficacy and safety," said Glow Recipe's Christine.
Be sure to join the beauty industry on July 13 at CEW's 2021 Beauty Creators Finalists Reveal, where for the first time an entire (virtual) event will be dedicated to sharing this year's CEW Beauty Awards Finalists. In addition, attendees will hear from dozens of experts speak on a variety of beauty topics and trends, including a panel titled The Future of Skin Care Post COVID-19 featuring best in class dermatologists. To learn more click here.