Dozens of lifestyle tech trends are already emerging at CES, including devices that facilitate virtual medical diagnoses; the first scientifically-proven scent created to improve sleep; next generation AI-driven skin analysis tools; and dozens of in-home based fitness systems.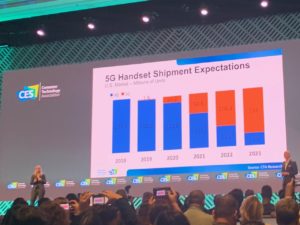 CES 2020 kicked off Sunday, January 5, at The Mandalay Bay Convention Center specifically addressing hundreds of members of the media with sessions designed to help reporters navigate the show, one that spans half a dozen hotels and convention complexes within Las Vegas.  The event expects to host more than 180,000 visitors over the next five days. Living in Digital Times, a series of conferences and events presented in partnership with CES Las Vegas, showcased on Sunday innovations by Johnson & Johnson, MedWand, SleepScore and Myx Fitness, while Procter & Gamble held its own media session, co-hosted by Marc Pritchard, the company's Chief Brand Officer, as did the Consumer Technology Association with a session called 2020 Tech Trends to Watch.  Following the day's sessions was CES Unveiled, a mini-trade show previewing many of the tech innovations to be revealed during CES. Here, some of the highlights from CEW Beauty News' first day at CES:
SleepScore Labs: In the works for more than two years, the sleep lab experts at SleepScore have created what it is billing as the world's first scientifically-proven scent, in partnership with IFF, to improve sleep. The partnership has produced a non-invasive, non-addictive means of supporting sleep. As a first step in the collaboration, SleepScore clinically tested an initial scent creation prototype—a pillow spray. Results from the counter-balanced, double-blind, placebo-controlled study revealed that the scent provided the greatest benefit to healthy sleepers with participants spending 26 percent less time awake when using the scent.
Neutrogena: The beauty brand relaunched its Skin360 app on January 3, featuring an updated skin scanner with improved AI skin analysis. Based on consumer feedback, the new app now implements additional consumer coaching and advanced facial scanning. Nia, Neutrogena's AI behavioral coach, has been updated with new advice for users, as well. This year the company is committed to launching MaskiD, a face mask formulated with customized facial zones based on a user's skin needs made known by the app's updated facial scanner.
ICON.AI: The Korea-based all-in-one, multi-functional mirror features Alexa's smart display speaker, skin diagnostic/AR makeup functionality, table mood lamp lighting and a camera with shutter built into the device. The mirror uses ICON.AI's own patent pending techniques, product designs and trademark.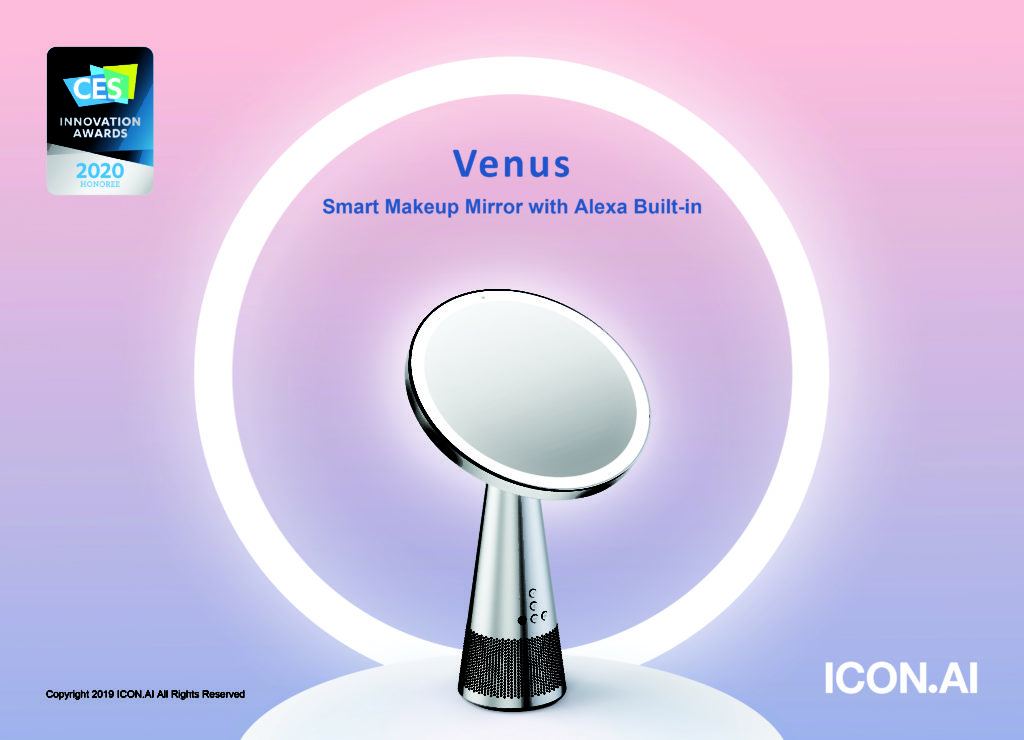 Lululab: A spin-off from Samsung Electronics, lululab began as an internal project at Samsung, executed through its internal acceleration program, C-Lab. Today lululab is the creator of tools that harness skin data to help deliver skin care regimens. Products are powered by AI and available for beauty retailers and resorts alike, from hand-held devices to beauty kiosks to on-counter smart mirrors. Devices provide entire facial skin analysis with AI-based face detection and lighting correction technology. Seven skin features are considered with facial scanning: wrinkles, pigment, redness, pores, sebum, problem areas and moisture.
YouCam Makeup: One of the pioneers in AI/AR beauty tech revealed new technology that uses deep learning to help brands generate the perfect shade foundation match for consumers. Instant skin tone detection developed by YouCam browses more than 89K human skin tones to identify the ideal foundation shade for a consumer, alleviating the all-too-common pain point. A leading international beauty firm partner (which looks to be Estée Lauder, based on CES' Wednesday panel schedule listing YouCam Founder Alice Chang with Estée Lauder SVP, Global Brand Technologies, Jay Anderson) will offer users cooler and warmer tone suggestions.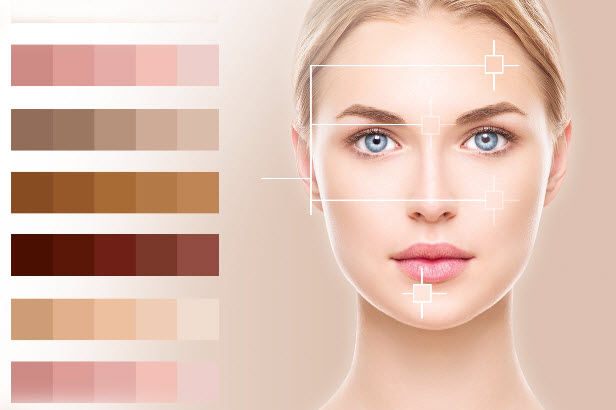 L'Oréal: Developed by the L'Oréal Technology Incubator, Perso is an AI-powered at-home system designed to deliver personalized on-the-spot skin care and cosmetic formulas. Standing just 6.5 inches high and weighing a little over one pound, the device uses AI to analyze a user's photo, as well as geo-location and personal skin care concerns, to create a custom formula that is dispensed in a portioned, single-dose at the top of the device. At a later date, Perso will also be able to create custom lipstick and foundation formulas.