This week Kylie Jenner revealed details about her upcoming Kylie Skin range, which includes a somewhat controversial walnut face scrub. Kendall Jenner has filed a patent for a beauty range. Natural hair care brand, Rahua, introduces a new hair pre-styler, in addition to a palo santo-scented perfume. Farsali is launching a no-rinse, hydrating mask that primes skin for makeup. And last, Neutrogena hosted a panel on sun care, hot on the heels of last week's study about SPF being absorbed into the bloodstream. Here's what you need to know.
Kylie Jenner Reveals New Skin Care Range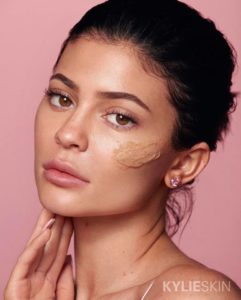 Teased on social media a few weeks ago, Kylie Jenner has finally announced that her full skin care range, Kylie Skin, will launch on May 22 with six products. Items include a face wash ($24), toner ($22), face scrub ($22), serum ($28), moisturizer ($24) and eye cream ($20). Kylie Skin will also sell travel bags for $22, and makeup removing wipes for $10. According to a Kylie Skin Instagram post revealing the towelettes, they "wipe away waterproof eye, lip and face makeup," and are oil-free and "safe for sensitive skin." The products will be available on kylieskin.com.
Kendall Jenner Files Patent Request
In more Jenner news, Kylie's sister, Kendall Jenner, recently filed a request to patent "Kendall" with the U.S. Patent and Trademark Office. This patent would cover products across the categories of skin, hair, makeup and fragrance. The patent has created buzz about this being perhaps the beginning stages of a self-named cosmetics line for the model, who's been the face of cosmetic brand Estée Lauder in recent years.
Rahua Launches New Perfume & Detangler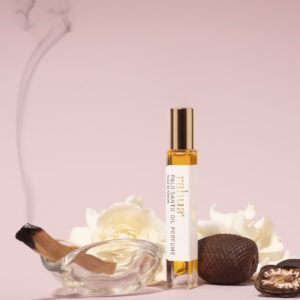 Natural hair care brand, Rahua, has two new products coming out this spring. The first is Rahua Palo Santo Oil Perfume, which features the hair range's signature scent, now available in a perfume. The titular ingredient comes from a tree that's part of the citrus family and has sweet notes of pine, mint and lemon. This distinctive essential oil is a cult favorite, so Rahua has taken this natural fragrance and packaged it in a perfectly portable, purse-sized oil fragrance. Rahua Palo Santo Oil Perfume retails for $32 on rahua.com.
The brand is also launching a new Hydration Detangler + UV Barrier, a leave-in detangler mist that yields the necessary slip for combing through unruly hair easily, while helping to prevent breakage and damage. Designed for all hair types, this primer is for use before styling for softer, smoother and more manageable hair. Expanding on its best-selling Hydration line, this detangler was developed with Amazon rainforest-grown oils that address dryness and frizz. Scented with organic mango and passion fruit, it creates an aromatherapeutic experience before styling. Rahua Hydration Detangler + UV Barrier retails for $32 on rahua.com.
Farsali Hydration Bae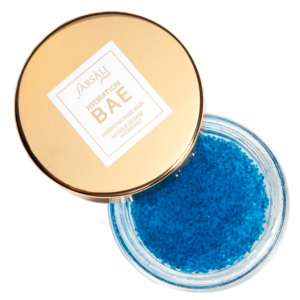 Instagram-friendly packaging? Check. Millennial parlance in product name? Check. A mask that doesn't take too long? Check. Farsali knows its audience and is talking the talk. This hydrating face mask is the first product to the FARSÁLI Privé line and contains Hybubbles, a patented technology that gives the skin an infusion of antioxidant hibiscus oil. Designed to be applied for just 10 minutes, this no-rinse mask makes a good pre-makeup base. It's available for $62 on farsali.com.
Neutrogena Sunscreen Panel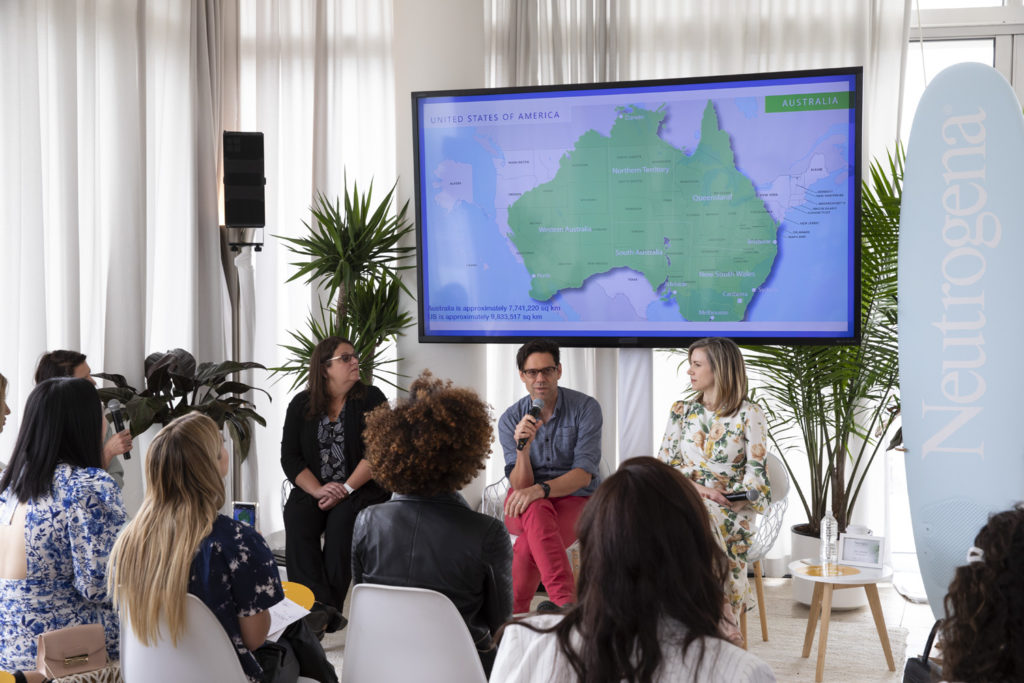 Neutrogena hosted beauty writers, editors and influencers last week at The Standard East Village for a panel on sunscreen to demystify some common SPF misconceptions. Marie Claire beauty director and co-host of Fat Mascara podcast, Jenn Goldstein, moderated the panel.
Participants included Dr. Carys Mitchelmore, an independent environmental scientist and professor at the University of Maryland Center for Environmental Science; Kurt Reynertson, Johnson & Johnson scientist; and Dr. Sarah Dolder, dermatologist (and a native Australian) based in in Greenwich, Connecticut. The experts discussed common sun care questions such as whether it's necessary to wear sunscreen in the winter (it is), whether you only need one sunscreen (skin needs different levels and types of protection depending on activity, environment and skin type), whether darker skin requires sunscreen (everyone needs to wear sunscreen), and whether some are bad for our health (there's a lot of misinformation about sunscreen on the internet and on social media).