The clean beauty movement has been muddled by conflicting messages over the past decade, both by retailers who have established differing clean beauty standards and by brands who have greenwashed their marketing strategies. Credo Beauty, inarguably retail's clean beauty leader, has doubled down on creating a single leading clean beauty platform with the acquisition of Boston-based indie retail operator Follain. The deal brings to Credo Follain's Beacon Hill storefront, online store, and branded product line. As of Monday, October 18, the Follain website will redirect to CredoBeauty.com.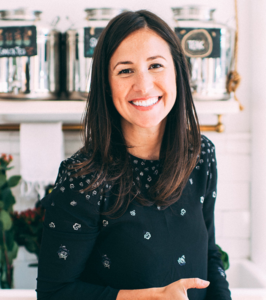 Credo Beauty founders Annie Jackson and the late Shashi Batra began pioneering the clean beauty space in 2014 out of San Francisco, just a year after Follain's founder Tara Foley embarked on her own clean beauty journey. Both Credo and Follain helped form the clean beauty movement at retail, running parallel paths in different parts of the country.
The biggest nugget Follain brings to Credo is its namesake product line, an accessibly priced collection meant to attract new customers to the clean beauty space. All items in the line are priced at $40 and under and will be sold at Credo stores and on Credo's website.
"The line was designed and is based on feedback from thousands of one-on-one consultations. We knew we had a beautiful offering (of many brands) across all categories, but many people were coming in looking for an entry point. We took a stab at making a line to help people start their clean journey," Tara said.
Credo currently operates a robust online business, along with 10 stores across the country, with a new location in Larchmont Village in Los Angeles opening later this year. The retailer offers more than 130 clean beauty brands, a Credo Rewards loyalty program, and in-store beauty recycling through Pact, a non-profit collective that Credo co-founded.
"In many ways, it's awesome that so many got involved in clean beauty. That's exactly what Credo and Follain always wanted. But in other ways, it created a need for a single leading activist retailer standard. Credo is that," said Tara, referring to The Credo Clean Standard, which defines clean as the nexus of safety, sourcing, sustainability, and ethics.
In the short term, Follain's store won't look or feel different, but it in the coming months it will be rebranded as Credo. Tara will stay on to transition the acquisition, and then devote even more time to advising nonprofit boards and startups in a bigger way.
"Tara has done such an amazing job of having a high level, personal touch with her customers. We started having these conversations a while ago but really fast tracked them this year. This is a pinch-me moment. We're really proud. We're really happy," Annie said.