The clean beauty movement may be bracing for an evolution as a result of recent negative press reports on the segment by the media and influencers. A recent Wall Street Journal headline asks, "Is 'Clean' Beauty A Wash?" while NPR's latest article on the topic refers to the industry as a "marketing triumph." 
The chatter centers around the way brands in the space communicate product benefits and vilify competitors. Additionally, the definition of clean lacks regulation and remains open for interpretation.
According to a report from Grand View Research, the clean beauty industry is expected to generate nearly $25 billion by 2025, and while the pandemic accelerated the trend as consumers became fixated on health and safety, critics say brands need to become more conscientious about their labeling. Here, CEW Beauty News spoke to indie brands about the backlash and how the industry can move forward.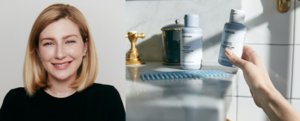 Kailey Bradt, Founder, Susteau
"The word clean has become a buzzword within the beauty community and has recently come under attack in the media. Why is this happening? Well, clean is self-regulated by the brands themselves, and the term can be used anywhere without compliance to any greater standard. Generally, the words clean beauty are used to describe products made without ingredients that may be harmful to your health. Some brands have overused this term, falsifying the safety of 'dirty' ingredients. This has confused consumers of what clean is and the fear-mongering style of selling products is just no good.
To move the industry forward, we believe each individual brand has the responsibility to define what clean means to them so that each individual consumer can decide if that version of clean fits their criteria. Progress is being made with retailers like Credo and Sephora who have their own clean certifications, which require brands to legally sign that they forgo the use of certain ingredients in their products. At Susteau, we focus on ingredients that are not harmful to the health of humans or the health of our planet in safe, effective percentages delivered in the most sustainable way."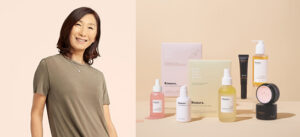 Julie Chon, Founder, Knours
"I'm happy to see that a commitment to clean is widespread now, but not enough brands have a clear motivation or understanding behind what clean means for them, and just slap it on as an afterthought – which has become problematic. As an industry, we all need to understand that prioritizing transparency is a given because knowledge is power when it comes to purchasing dependable, effective skin care. It also goes beyond beauty; this is our health (and frankly, Mother Nature's, too) at risk. It would be great to see more brands do away with clean buzzwords and actually go the extra mile to have their products verified by a third-party so that consumers can easily confirm that certain formulas can be trusted. Our approach and standard of clean is with a very clear reason and purpose – to avoid any ingredients with risk of toxicity or ones that trigger hormonal shifts, especially during the three m's of life: menstruation, maternity, and menopause."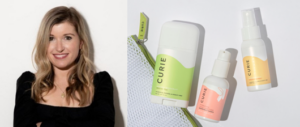 Sarah Moret, Founder, Curie
"There are many brands out there that rely on fear mongering or unsubstantiated false claims to market their products as clean. This is nothing new (do a Google search of vintage antiperspirant ads, for example), but what's really shifting – thanks to recent press around the term – is that consumers are getting smarter. There is more information out than ever online, and millennials and Gen Z are especially empowered. They do their own research rather than blindly accepting marketing claims as fact. It's actually a wonderful thing, and I think it will drive more transparency within the beauty industry especially. Curie's approach is and always has been to always look at the science. Every ingredient we use, from our deodorant to our hand sanitizer, has been well studied and researched, and that drives the claims we make about the products and what they can and cannot do."

Charlotte C. Pienaar, Founder, Everyday Humans 
"Clean beauty is under attack in the media because buzzwords like earth-friendly, eco-friendly and planet-friendly are problematic. Without any legal definitions it can be hard for consumers to narrow choices in a crowded marketplace. At Everyday Humans, our promise is to create consciously made products, spanning both ingredient cleanliness and sustainability, and we anchor our product development with those two pillars in mind. We are aware that new regulations and ingredient innovations are an ever-changing landscape and that's why transparency is so important for consumers and key to helping move the industry forward.
By reviewing our internal product development guidelines every six months, we make sure our existing and upcoming formulas comply with the most up to date information on hand and we communicate our product development philosophy with our customers on what we're working towards. While there will always be a lag between new findings and research validation, we believe that doing due diligence should be the beginning of every formulator's journey, including understanding the core reason of why certain ingredients or materials should or should not be included."