Since the first Codex Beauty Labs collection launched in 2019, the company has been focused on creating product lines dedicated to very specific skin issues. Its Antü collection, for example, is designed to soothe skin that has been exposed to the sun or damaged by pollution. Bia, another line, is directed towards people who have dry or itchy skin.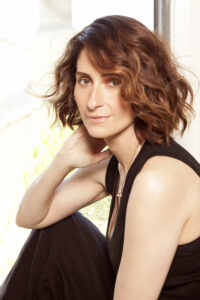 As of last week, the brand – which is based in Silicon Valley – will also be treating those suffering from acne breakouts, with the launch of its latest offering, Shaant.
The four-sku line is designed for those with mild to moderate acne, aged 14 to 40 years old, said Codex Beauty Labs founder Dr. Barb Paldus, who added that over the past couple of years the brand has pivoted to become a biotech skin care company using plant-based biotech ingredients designed to protect the skin's microbiome. Shaant specifically is predicated on ingredients highly regarded in the Indian Ayurvedic tradition.
"Biotech ingredients are more potent and sustainable, are of higher quality, and can be mass-scaled to make our lines more affordable," said Barb. "That's been one of our driving factors to get our products priced under $50."
Shaant comprises a cleanser, toner, oil control cream, and a clay mask, and is priced between $25 and $40. Later this year, Codex Beauty Labs – which will be renamed Codex Labs in September – will expand the Shaant category by adding a body scrub, spot treatment, and soap.
"We wanted to create something for people with oily skin, which is what leads to acne," said Barb. "When we did our market analysis, we found that most of the products, even the newer formulations, were very harsh and didn't address the root cause of acne. We wanted to create products that don't just reduce oiliness in the skin, but also would reduce the acne inflammation zone, to address the hormonal disruption which leads to the perfect storm for creating pimples."
Ingredients in the line were chosen to clarify and refine pores. The cleanser is based on micellar water, and also contains tulsi (holy basil) and patchouli, known for calming the skin. The control cream has ashwagandha, the toner contains a powerful antiseptic such as neem, and turmeric is one of the active ingredients in the clay mask.
Barb said that the release of Shaant, like the preceding lines, fits in with the company's mandate to be "the brand for people with skin conditions, whether that's eczema, rosacea, acne, sunburn," she said. "We look at the root causes of skin conditions, and find ways to preserve the cell membrane; we don't want to produce anything that could potentially kill cells in the skin."