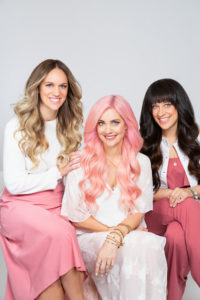 Celebrity hairstylist, Sarah Potempa, and her sister, Erin Potempa Wall, made a bold move when they charged into the hair tool category in 2010 dominated by corporate giants. But the duo was convinced their rotating curling iron, The Beachwaver, could revolutionize hair styling.
Today, that iron has become the foundation for an entire brand, The Beachwaver Co., which encompasses everything from tools to hair care sold in retailers such as Ulta Beauty, QVC, Nordstrom, Amazon Luxury, Bed, Bath & Beyond, Planet Beauty and luxury salons. Celebrities, including Lea Michele, Busy Philipps, Kendall Jenner and Emily Blunt helped build traction for the female-founded company.
Last week The Beachwaver added Sephora.com to its roster, becoming one of a highly selective range of tools offered by the retailer. Sephora is stocking the Pro 1.25 online, which Sarah said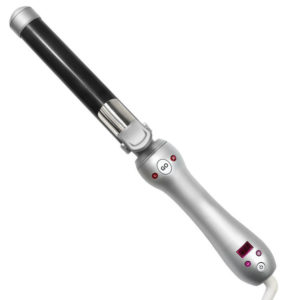 dovetails with the retailer's beauty enthusiasts and makeup artist consumer base. Sephora, she explained, has a strong and loyal makeup audience who also want to use their talent in hair. "Beachwaver is an easy way to add hair to their content or makeup looks."
Beachwaver got the green light to be sold on Sephora.com in the U.S. after a positive track record at Sephora Mexico. "We've done a ton of events in Mexico and have a great partnership with them," said Erin. "The brand has done well there and there's been a lot of interest on social media and shoppers in the U.S. started asking [for us to be sold here]."
Sarah has another reason she's excited about expansion in Sephora. "I'm a New York City-based stylist and for many years Sephora was the only destination in Manhattan you would go to for your needs, so I'm personally excited because of that New York connection and it gives us access to a different demographic who wants the product."
Sephora's massive digital reach—the retailer counts more than 18.8 million followers—also affords Beachwaver an opportunity to show short informational videos.
The Beachwaver Co. is known as an innovator in the beauty industry not only for its patented Beachwaver rotating curling iron, but also for the extension into hair care with HIX, their proprietary hydro ionic bond multiplier. HIX, included throughout their line, is scientifically proven to strengthen and improve the health of hair.
The liquid hair products are expected to add $20 million in sales to the portfolio. Noticing consumer demand for products that nurtured healthier locks, the debut item was the Great Barrier Heat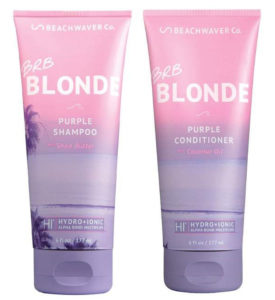 Protectant Hairspray. Emerging as one of the strongest items in the range is the BRB Purple Shampoo, said Sarah. "We have such a strong audience for it because it is instantly transformational. We will probably be expanding that into other sizes." The liquids were formulated to complement the tools.
The company has numerous programs to build a following including a Campus Wave program in colleges and a blog called The Wave where a variety of users from all ages and those with small and large social footprints share how they use Beachwaver items. "We have a lot of organic content. Lea Michele recently posted on her Instagram [that because of] The Beachwaver she can do her own hair," said Sarah.
Sustainability is important to the sisters, too. The hair care collection is sustainable, cruelty-free, vegan, made from recyclable bottles and free of sulfates, formaldehyde, petrolatum, benzophenone and phthalates. All packaging is sustainable as possible. Also, Beachwaver supports charitable causes, with a special emphasis on protecting the environment.