Injectables and wellness treatments are the latest beauty services being offered in the convenience of one's home. Thanks to COVID, self-care at home is quite the draw. To uncover the nuances of what's driving the emerging world of beauty concierge services, Beauty News caught up with two pioneers in the arena, Beautique Concierge co-founder, plastic surgeon Dr. Peter Andrade, and Jet Set Beauty RX founder, plastic surgeon Dr. Shirley Madhere.  Here, the two discuss the evolving beauty and wellness landscape, how services will be marketed to consumers, and what's next for the fledgling category.
Why Concierge Beauty is Winning Right Now
Traditionally, aesthetic medicine and injectables have been done in-office. But Dr. Peter Andrade and his partner, Dr. Fidel Garcia, were always talking about the idea of concierge medicine. Dr. Garcia dipped his toe in at-home services by doing IVs and rehydration services—and saw success. "One day we had this lightbulb moment—let's try this with injectables," Dr. Andrade said. "And the concept took off. Everyone's time is precious. We saw how during Covid different lifestyle shifts, like working from home, which had pain points but also afforded people more time because of the absence of a commute," he noted.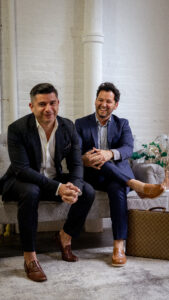 Indeed, New Yorkers are always looking for more convenience.
"We're quickly being able to have everything brought to us—from our ride (Uber) to our meals (Seamless) to cocktails (Drizly) to groceries (FreshDirect) to spray tans and blowouts (Glamsquad)," Dr. Andrade explained. With Beautique, Drs. Andrade and Garcia aim to bring people the luxury and convenience of getting aesthetics services done at home (or office or hotel, etc.), on their own time. "No commuting to a doctor's office, no wait times, more privacy, and the ability to move right onto the next thing on your to-do list," he said.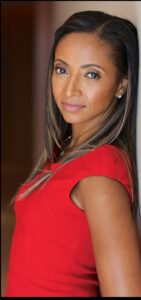 As Dr. Shirley Madhere pointed out, the world has changed.
"It was time to elevate my house call service to better serve the needs of my patients, especially post-pandemic," she said. "The mobile aesthetic unit that is Jet Set Beauty Rx is the first of its kind, bringing the house call to the patient's doorstep, without ever entering his or her house," she explained. The van is designed to provide the comfort, safety, and privacy of an in-office visit, yet take advantage of the portability of a physician's house call. "The concept was jointly envisioned by me and my husband, a car enthusiast, and is self-funded," Dr. Madhere noted.
The Target Consumer is Everyone
For Dr. Andrade, the target consumer is anyone who already uses these services but is looking to elevate the experience by making it more convenient to their schedule and lifestyle. It's also for those new to these services and feel more comfortable in a setting outside of the doctor's office, which can be overwhelming," he said. "We'll likely see patients who continue to book in-office and also use Beautique, depending on their preference and schedule. For example, when they're traveling and need something last minute or at a later hour than the office might offer," he said.
Dr. Madhere said that Jet Set Beauty Rx is for the patient who doesn't have the time or desire to travel to the physician's office for beauty maintenance. "The experience begins by reserving an appointment via jetsetbeautyrx.com. The reservation is reviewed, and once confirmed, the journey is underway," she added. Upon arrival at a patient's location, she or he is ushered into the van, and the work begins. "Jet Set Beauty Rx serves the physician by providing a clean, controlled environment in which to work," Dr. Madhere added. "It serves the patient by providing convenience and portability in a comfortable, safe, and professional setting."
Consultations are Key   
Dr. Andrade said it's important to build a rapport with patients—and this is true with Beautique as well—and that honest conversations on expectations help ensure a desirable experience. With aesthetics medicine, it can be a slippery slope, he noted. "You can augment things, you can make tweaks, but I never want to push or promise a specific 'look' they may see on social media or anywhere else," he said. Dr. Andrade wants patients to feel comfortable in their skin and be happy with the results—and not like they have to lose themselves in the process to achieve a perception of 'perfection,' he said.
For Dr. Madhere, a one-hour consultation is an opportunity to discuss the patient's aesthetic goals, as well as the benefits, risks, and potential complications of a proposed procedure. "This meeting is also an opportunity to assess the harmony between a patient's aesthetic desires and the reality of what is feasible," she added.
Reaching the Masses and What's Next
Dr. Andrade noted that his team is relying on word-of-mouth and referral business. "We are fortunate to have a built-in network from my practice and my partner's existing concierge business but are expanding from that with a focus on paid and organic social across Instagram, Facebook, and LinkedIn (with some testing on TikTok), and partnering with local NYC businesses, tastemakers, and influencers," Dr. Andrade said. Dr. Madhere's initial marketing has focused on current patients who were given an exclusive introductory offer. Now, she said that the model has been proven, house calls through Jet Set Beauty Rx are in demand. "The new strategy involves highly curated videos on social media," said Dr. Madhere. "However, Jet Set maintains its privacy and elevated professionalism, so there will be no dancing memes posted on TikTok."
Dr. Andrade is launching with IVs, wrinkle reducers and fillers, but wants to bring in additional services such as injectables that target cellulite and fat reduction, and more, as they see new technology hit the market. He also wants to expand into markets outside of NYC. For Dr. Madhere, next for Jet Set Beauty Rx is a national franchise model, as well.