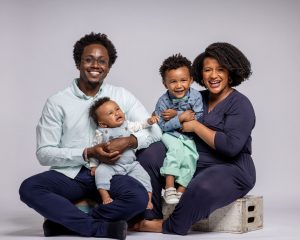 Natural hair care entrepreneurs Kimberly and Timothy Lewis have secured more than $3 million from a crowdfunding campaign created for Listener Brands, the parent company the duo formed to nurture their CurlMix and 4C Only brands. With the fundraise, which is looking to gain $5 million, the company is hoping to expand into additional categories beyond hair care, amplify its marketing campaigns, increase its customer base and launch additional brands. Outside of capital, the founders are aiming to provide consumers with the opportunity to unlock generational wealth by obtaining equity in the company.
"Too often customers of beauty brands are left out of the investment conversation, while it's their loyalty that creates the value. I don't want to leave my customers out, I want to bring as many people with me as possible," says Kimberly, CEO and Co-Founder of Listener Brands. "Our vision is to change the narrative on what ownership looks like. We aim to become the first Black-owned publicly traded conglomerate."
We aim to become the first Black-owned publicly traded conglomerate.
Starting with a minimum donation of $250, the fundraiser is providing approachable price points to make investing accessible for novices, while the highest investment price point offered is $50,000. So far, more than 5,400 investors have participated in the raise since it began on April 6.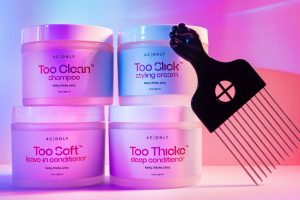 CurlMix was initially self-funded using $100,000 Tim won from his appearance on Who Wants to be a Millionaire in 2013. The brand debuted in 2015 and, to date, CurlMix has generated more than $13 million in gross revenue, $6 million of which was achieved in 2020. Sold only online, the brand is already up 70 percent for Q1 2021 vs Q1 2020, and is projecting to achieve $8 million this year, noting that with a successful raise, they could possibly reach $10 million. 4C Only, a brand the couple launched in November 2020 to cater exclusively to 4C hair (known for tightly coiled strands), is already on pace to net more than $1 million this year.
In early 2019, the high school sweethearts appeared on Season 10 of Shark Tank, where they turned down Robert Herjavec's $400,000 offer for a 20 percent stake in the company. Shortly after, the company raised $1.2 million in a seed round led by Jeff Weiner, the Former CEO of LinkedIn. Listener Brands has a pre-money valuation of $25.5 million.
To learn more about the campaign, please click here.