In summer 2022 CVS debuted a new beauty boutique filled with all the brands a skin care aficionado could ever want, under one roof: Wander Beauty, Blume, and Volition sat alongside drug store staples CeraVe, LaRoche-Posay, and Vichy.
The new format addressed how today's beauty shopper buys items, both high and low, everywhere and anywhere she shops. The move also underlined the new order of blending mass and prestige.
Currently, The Skin Care Center format operates in three stores, with one in New York City, and two in California, (Walnut Creek and Woodland Hills). Here, Andrea Harrison, Vice President of Beauty and Personal Care at CVS Health, discusses how the chain moved into a more progressive and modern skin care assortment without abandoning its core mass beauty shopper.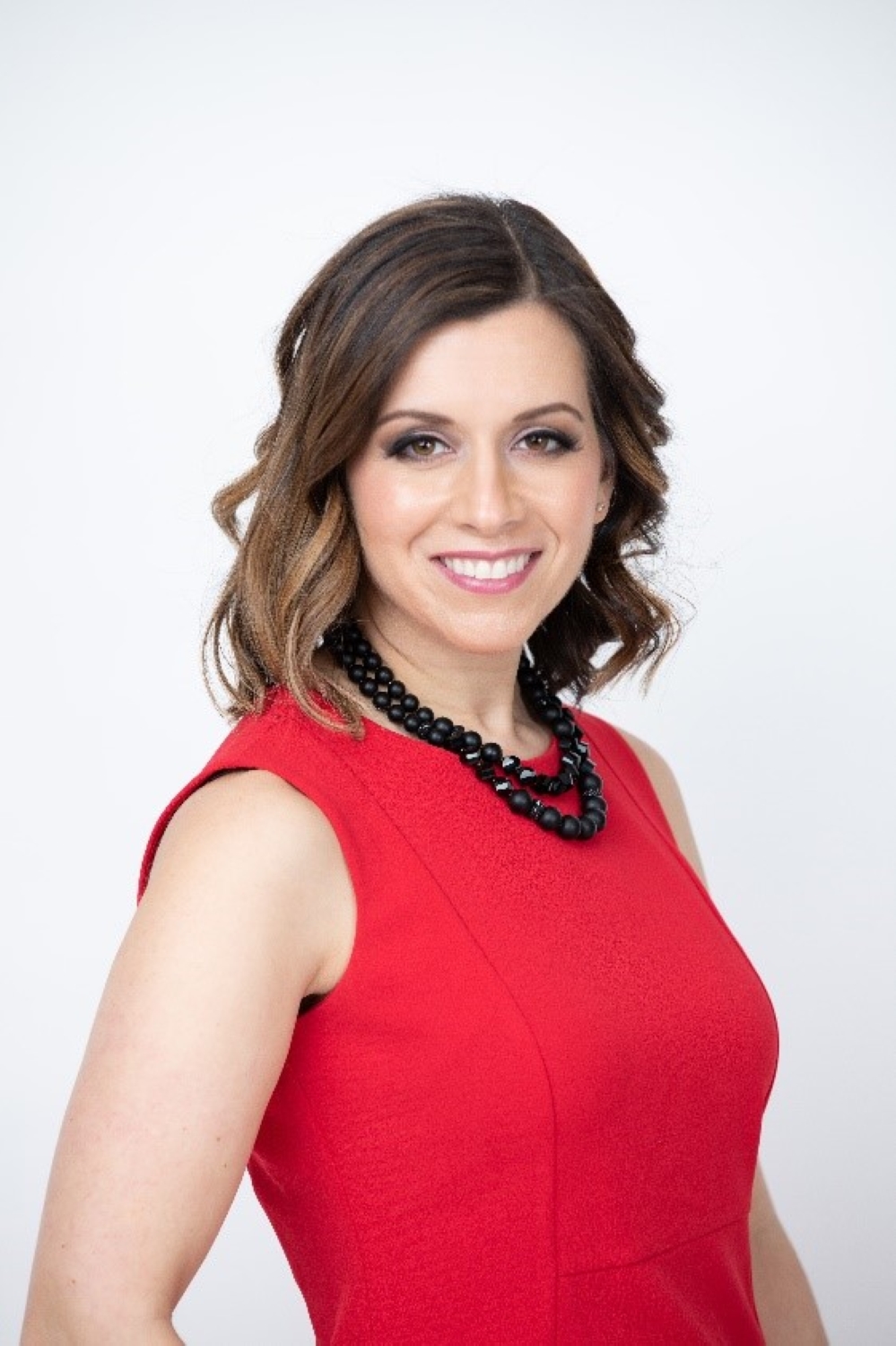 CEW: Why was 2022 the right time to diversify the beauty mix at CVS?
Andrea Harrison: In 2018, we recognized a need to deliver a more inspiring, interactive in-store shopping experience for our customers. We subsequently made the move to expand and redesign beauty with the BeautyIRL experience initiative, a store-in-store concept that featured nearly twice the beauty space as the typical CVS Pharmacy beauty section, in addition to beauty services.
More recently, we've seen customer needs and expectations shift to be more health-focused than ever before, and customers continue to want three things: brands, experience, and service.
Building on the success of our BeautyIRL store formats and recognizing the customer need for more health-focused and personalized solutions, we made the move to introduce Skin Care Centers, complete with on-site skin diagnostic tools, guidance from CVS Beauty Consultants and licensed estheticians, and products that until that point had only been found in prestige beauty retail. This, combined with some of the most well-loved, clinically proven skin care brands we already offered, created an enhanced new assortment.
CEW: What were you looking for in curating this assortment?
AH: We'll use a test-and-learn strategy, and then bring in future partners. Overall, we wanted to go slow and test the exploration of prestige – and while our customers might not be as familiar with some of these brands, it provides an opportunity to drive discovery. We also wanted to ensure we focused on brands whose price points are still attainable, in line with our ongoing commitment to deliver solutions that make holistic health more personal, convenient, and accessible.
Most recently, we welcomed Proactiv as the newest brand to be featured in Skin Care Center, making CVS the first drugstore/pharmacy retailer to carry Proactiv in-store and online. As Proactiv offers three different three-step systems, it meets the skin care needs of customers with a range of skin types and concerns.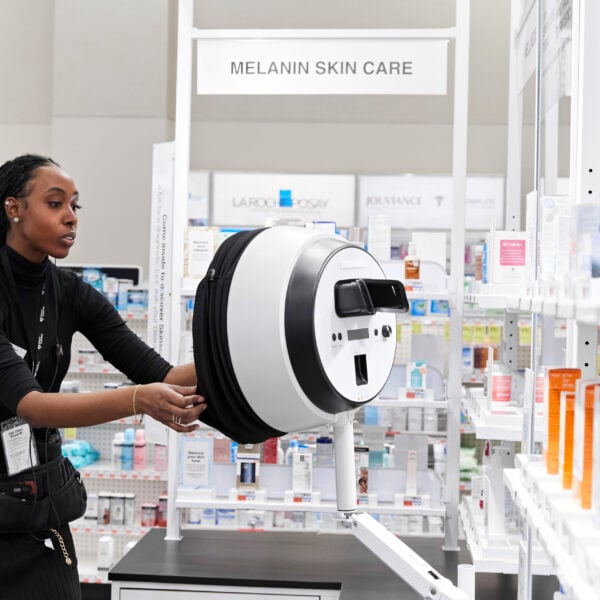 CEW: What interactive tools are incorporated in the centers to help brand discovery?
AH: The Skin Care Centers offer on-site skin diagnostic tools to help consumers identify customized skin solutions. The centers offer two L'Oréal-owned tools: LED technology from SkinScope and ModiFace's Derm Skin analyzer. Skin Care Center Beauty Consultants are trained by experts from L'Oréal's Active Cosmetics Division to operate the SkinScope LED technology to help consumers find the right products from L'Oréal's brand portfolio, including CeraVe, La Roche-Posay, and Vichy.
The ModiFace Derm Skin analyzer is an AI-based technology developed by dermatologists to precisely assess skin and any potential changes through live video. CVS customers can access the technology via a QR code, available on Skin Care Center signage, and then take a selfie, allowing ModiFace to identify various skin issues like dark spots, dryness, rosacea, and so on — within minutes.
Additionally, the technology can suggest L'Oréal dermatologist-recommended products from the L'Oréal brands that are highlighted within Skin Care Center, and show how suggestions will impact skin using before and after visuals.
Leveraging mobile POS technology, Skin Care Center customers can make purchases within the shop-in-shop space. Customers who use the POS check-out within the fixture will also be provided with CVS-branded reusable bags.
CEW: How are you promoting sampling?
AH: We've introduced sampling in these stores to inspire discovery and trial in a new way. Testing is done through individual samples based on each customer's diagnostic recommendation and/or skin care needs, guided by an on-site consultant. Each product is dispensed directly into a CVS branded sampling jar. Or, a beauty consultant uses a disposable applicator to transfer samples into a jar as needed. Customers can then take home their individual sample to incorporate the product into their skin care routine and test before purchasing.
CEW: What are the early results from the first installations?
AH: In a short period, the CVS Skin Care Centers have become a hit, and continue to drive buzz. Customer response has been positive.
One shopper, aged 47, noted that the Skin Care Center elevated CVS in [her] mind, not just as a store, but made [her] feel like there are people behind it who are caring and helpful. Another customer, aged 54, said she appreciated the newly expanded product assortment, especially the items for melanated skin, something she saw as very inclusive.
CEW: What's the future of skin care at CVS?
AH: Our team is always looking to discover and feature up-and-coming, relevant brands and experiences to meet consumer needs. While that's something the team never considers complete, Skin Care Center has evolved to meet a more diverse set of consumers, from anti-aging concerns to melanin-rich skin tones.
When looking at our future retail strategies, we anticipate the demand for delivery services, and for digital shopping to continue to increase. As we see consumer preferences and trends evolving, we're reimagining our front store approach by focusing on an omnichannel convenience to meet their needs with frictionless online and in-store experiences, which includes BOPIS.
Again, all of our decisions have been and always will be made through the lens of our customer – as we learn what our customers like best, we'll want to take those learnings to provide what they need the most.