CEW Beauty Creators Ambassador Susanna Fernandes, Chair, New York Society of Cosmetic Chemists [NYSCC], spoke to Beauty News about the ingredients and trends that brands are turning to in their efforts to meet consumer needs. Here's what this ingredients expert is saying about naturals, essential oils, synthetics and innovations.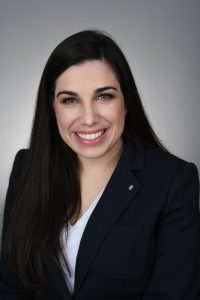 Beauty News: What natural ingredients are you seeing in formulations over the past year versus previous years? What are the new benefits of these ingredients?
Susanna Fernandes: Lately, I am seeing that if there is an ingredient that can be derived naturally, it is being derived naturally – even if it costs a little bit more.  Even though the focus on natural had been gaining momentum, it really has skyrocketed more recently. New ways of practicing sustainability are here to stay, especially upcycling. For example, in cosmetic ingredients a whole banana can be used, including the banana peel. Blue beauty is the new green beauty and entails protecting the oceans from marine-derived ingredients to banning the use of harmful chemicals in products, such as microbeads and coral-bleaching chemicals.  And blue beauty heightens the movement to zero waste packaging or packaging that is virtually plastic-free.
BN: What synthetic ingredients are you seeing in formulations now versus in previous years? What are the new benefits of these ingredients?
SF: I'm starting to see synthetic essential oils in more and more applications.  The synthetic versions tend to be less costly and the fragrance will be more consistent since it is not based on the year's crop outcome. Another interesting point about synthetic ingredients is what we are not seeing.  There have been several different lines of waterless products that have preservatives. The customer actually adds their own water in at home when they are ready to use the product.  It's a clever way to make a preservative-free product; and we all get to be formulators at home.
BN: What new formula technology/innovations have you seen over the past year?
SF: I have seen so many different products in the last year.  Now, anyone can find a product that has been specifically formulated with them in mind; brands are making more products focused on different races, sexualities, and ages than ever before. Another innovation I've noticed is that the formula isn't the whole package anymore.  The amount of thought and planning that goes into a product's backstory, design and delivery concept is truly astounding.  For example, you can go online, take a detailed survey about your hair or skin type, and have a customized product delivered to your house by Uber on the same day.
BN: Did you see a slowdown in innovation due to logistics challenges cause by COVID?
SF: I do not feel that innovation has been impacted.  So many new indie brands have popped up to address new and specific corners of the market from entire product lines dedicated to women going through menopause to brands designed for people identifying as non-binary.  The market is expanding in a very interesting way that is addressing people on an individual basis that puts the Cosmetics and Personal Care industry at the forefront of acceptance and inclusivity.
BN: What are you seeing as ingredients trends for the next year or so?
SF: I think that color will be huge.  Everyone has been stuck at home for a while now and as we begin to get back out there and socialize, I feel that people will want to express themselves more than ever. As we break out of our quarantine cocoons, we are all going to be beautiful butterflies. Another huge trend that came out of the pandemic that will stick around is Wellness + Beauty. I believe what makes us healthy inside makes us healthy on the outside too, from skin to hair.
Be sure to vote for this year's Beauty Creators Awards Winners!