Forecasts of an impending recession won't impact job opportunities in the beauty industry.
That's one of the messages from preliminary feedback from the most recent Beauty Job Market study. The comprehensive report will be released next year by 24 Seven, a talent recruitment company specializing in beauty, in partnership with CEW.
Each year, thousands of professionals within the beauty industry—both hiring executives and talent—participate in the 24 Seven/CEW report, a deep dive that provides insights into what beauty professionals want from their career, their workplace and their employers. It serves as a snapshot of what companies are doing to attract and retain employees, and what motivates talent to move or stay in current positions.
Now in its eighth year, the survey is fine-tuned annually to stay in touch with market demands. The data can be harnessed so companies can make hiring propositions as attractive as possible.
That's important in today's job market where candidates are in the driver's seat: unemployment rates are at their lowest in years.
"The workforce is simply changing and that makes the hiring process more complex than ever. Candidates as a result, are evaluating opportunities in an entirely different way as their motivations have shifted. An economic downturn will certainly disrupt the hiring landscape, but agile companies are already preparing in ramping up their teams in critical roles. Employment opportunities are being evaluated in a more 'values based' decision-making process where the stakes are high for offers that include a balance of earning potential, career advancement, work-life balance and shared cultural values. This, in addition to increased funding at earlier stage brands, and continued competitiveness of the beauty industry makes the race for talent fiercer than ever," says Lisa Marie Ringus, Executive Vice President, Global Client Strategy and Growth, 24 Seven.
While results for the 2020 survey are still being tallied, 24 Seven shared some early buzz.
Beauty is a coveted career path. First and foremost, thebeauty categoryis stronger than ever, propelled by a thriving industry stacked with strong female mentors who build loyal teams.
Digital is desirable. Within the industry, the most sought-after candidates are those in the digital space. Demand is around paid search and paid social. The areas and titles singled out are growth marketing, acquisition marketing, retention marketing and affiliate marketing.
"Demand for digital skills is soaring, indicating candidates looking for career trajectory might want to consider further training in digital strategies.  Those candidates with experience at younger, emerging brands may be in a position to increase their skills at a faster pace, making them highly desirable," says Lisa Marie. "This speaks to digital-first skills and more exposure to a variety of job functions."
Money rules, but work/life balance is an emerging theme. Money, not surprisingly, is a top factor for selecting a job. And the opportunity to earn a higher salary is a trigger for seeking a new job. But younger talent casts a larger net. The path for advancement is important, but so are "soft" benefits like working from home, paid time off, parental leave options and personal financial consulting offered by employers—to name a few.
Financial Roadmaps. More and more employees appear to be concerned about their financial future—whether starting out or edging toward retirement.
Transparency and Inclusion. Interestingly, trends seen in beauty retail align with working in beauty. Transparency from employers and inclusivity are values potential hires seek from beauty brands.
The bottom line. People want to work for companies they feel truly care about them and share their ethos. The value proposition continues to shift, placing great importance on the "candidate journey." Says Lisa Marie, "We've seen our HR and client partners take great strides at improving the candidate experience from interviewing to on-boarding, showcasing career development opportunities, culture and values of the organization."
Questions & Answers with Lisa Marie Ringus, Executive Vice President, Global Client Strategy and Growth, 24 Seven
CEW: Tell us about the reasoning behind the Beauty Job Report and highlight a few major changes over the past 8 years.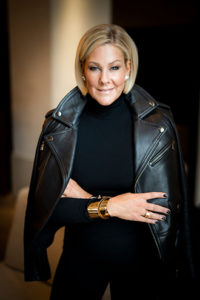 Lisa Marie Ringus: 24 Seven's vertical expertise in beauty has continually expanded through our long-standing partnership with CEW. That expertise is increasingly important to our client and talent community. We felt a committed workforce study was critical due to the competitive nature of the market we're in.
In terms of shifts, there is a continued concern among respondents expecting more transparency around compensation and robust medical benefit coverage. Company benefits including paid maternity/parental leave and areas that support their employees' "life events" and flexible work arrangements are as important, if not more, than money alone.
CEW: Can you discuss who typically responds?
L.M.R.: 24 Seven's beauty business reaches large organizations, emerging brands and beyond, making the results relevant to both mature businesses and up and coming organizations. We see a high-level of participation from both our candidate and client community. Participation from the talent currently satisfied with their employment status is as important as those "preparing" for a job move, as they provide feedback on how attitudes and behaviors are changing in real-time. With millennials expecting to comprise half of the U.S. Workforce by 2020, there's no surprise that over 50% of respondents are Millennials.
CEW: What do you expect to be the biggest eye-opening results this year? When will the report be available and how can people access it?
L.M.R.: The report will be available Q1 of 2020 and early access will be offered to all CEW members. This year we took a deep dive into perks and benefits to determine what organizations can do to win over elusive talent. We also explored diversity and inclusion, and how companies are creating a more inclusive workplace. And of course, we surveyed on compensation trends.
CEW: How can employers use this information? What about talent?
L.M.R.: While a looming recession may continue to shift hiring trends, it will not end movement among and within organizations. Understanding the "new workforce" is the greatest asset or barrier for companies as they develop more innovative approaches to talent management. We encourage executives to leverage opportunities like these to hear transparently from talent in a non-confrontational manner. We utilize the data from our Job Market Report to work with clients on how to present potential changes in their offerings to current employees and prospective talent alike, and proactively tackle the changing talent landscape.
For more information, contact: [email protected].
Click here to request your early copy of the 2020 Beauty findings.
Click here to view 24 Seven's Beauty specialty page.