This August, iconic lip care brand, eos, is celebrating its 10-year anniversary with a new global marketing campaign, brand redesign, category expansion and the launch of more than 40 new products.
The company, which has sold close to 1 billion lip balms and markets in 18 different countries, has in place a robust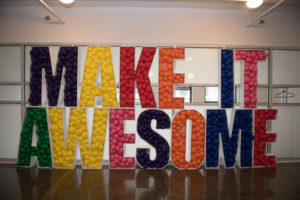 360-degree digital advertising plan to power its new "Make it Awesome" brand campaign, which is designed to celebrate its 10 years of innovation and to communicate the idea that its products can help enhance everyday moments. The campaign kicked off a birthday bash for media and influencers and will offer loyal fans a 10-day series of deals and giveaways across eos' digital touchpoints such as social media, CRM and website, beginning August 7. The marketing campaign will also be highlighting the brand's redesign efforts, inspired by extensive consumer research and feedback from its social media community.
"In 2017, we refreshed the packaging for existing products, but 2019 is a much bigger and bolder brand reboot, including an expansion of our assortment with exciting new innovations," explained Soyoung Kang, CMO at eos.  "As a result, we needed to better segment the offering so consumers can more easily navigate between all of the different choices. Additionally, as part of the redesign, we are really claiming our natural credentials in a clearer way on the packaging."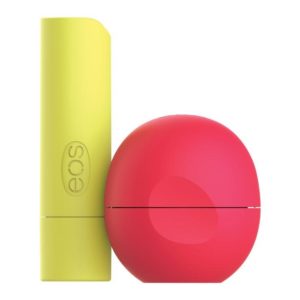 The brand didn't just tap its consumers to adjust the shopping experience, they also looked to them to inform new product development. Consequently, eos discovered a portion of their consumers who are "flavor fanatics," resulting in the launch of bold new flavors such as Triple Mint, Pineapple Passionfruit and Strawberry Peach, under its Super Soft Shea Lip Balms line.
"Flavor has always been a part of our DNA, so we approached the development like a chef creates artisanal food – with nuance, complexity, and layering," said Soyoung.
Notably, through research, the brand also discovered that the taste preferences of its natural consumer skew towards softer, nature-inspired profiles, so options such as Honey and Chamomile are offered to appeal directly to those consumers.
Another segment inspiring the brand are style and fashion driven consumers, so eos will be launching its first foray into color, Tinted Shea Lip Balms, in September, offering six shades of buildable tints with 24 hours of moisture.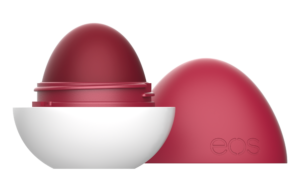 The final new launch area revolves around its packaging. Known for its popular sphere shape, the brand has dramatically increased its lip balm stick offering, noting its lip balm sticks are growing over five times faster than the overall category.
To inform consumers of all the changes, eos plans on utilizing both established and emerging digital platforms.
"We take a digital-first marketing and communications strategy approach. Lip balm is still primarily an impulse driven purchase, more likely to take place in brick and mortar stores. But instead of forgoing digital, we believe in supporting our point-of-sale marketing strategies with ongoing, digitally-driven conversations with our consumers," said Soyoung. "It's more important than ever to have a direct dialogue and be top-of-mind with our consumers, as beauty and personal care brands continue to up the ante in terms of engaging content, insider opportunities, soliciting feedback and understanding insights."
With over nine million fans on social media, the brand will also be looking at ways to further cultivate direct relationships with its consumers and tap into our community of brand supporters.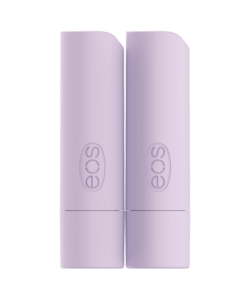 "As early adopters of influencer marketing, we continue to believe in the power of influencers, even if the specifics of how we leverage that channel evolves.  Our goal is to find partners to develop richer, longer, deeper relationships, even inviting them into the co-creation process like we did with our #eosflavorlab collection, where 19 global influencers participated in the development of this year's collection," said Soyoung.
The brand also kicked off its microbatch strategy, which serves as a test and learn platform. "Products released under our microbatch collection are blue-sky innovations, and produced in smaller, limited edition batches.  They're marketed via our owned channels like social media and email, and are available for sale exclusively on our website. It's enabled us to move at lightning speed, and to experiment more as a brand," she said.
Eos is also focused on elevating its social responsibility initiatives, including its Terracycle partnership, and its Shea Better Sustainability Program, in partnership with the Global Shea Alliance and USAID.
As a private company, the brand is unable to disclose sales numbers, but Soyoung noted, "We have aggressive growth plans for the future, both from existing categories of business and expansion into new categories. We are looking to achieve double digit growth this year."
Photo credit: Nick Starichenko