The largest retail franchiser of waxing services in the U.S. has raised $180 million in an IPO, and plans to quadruple its unit count to 3,000 over the next 15 years.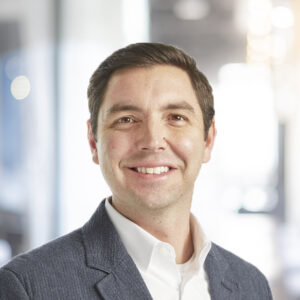 "Unapologetic confidence" is how Chris Kobus, Chief Experience Officer (CXO) at European Wax Center, describes the benefit of the brand's waxing services beyond hair removal.
"You walk in and strut out," he said. "When we started in 2004, we really created and revolutionized our category. Over the last 17 years, we've been doing the right thing for our guests and continue to evolve. Our centers are all about instilling unapologetic confidence for our guests."
The franchiser and retailer of waxing services and products, owned by private equity firm General Atlantic, has reason to have a spring in its step. On August 5, the company had its IPO, and was valued at $1.2 billion in its Nasdaq debut. The stock opened at $19, with an initial public offering price of $17. General Atlantic remains European Wax Center's majority shareholder.
Founded in 2004, European Wax Center (EWC) is the largest and fastest-growing operator of out-of-home [OOH] waxing services in the U.S. by number of centers and system-wide sales. In 2019 and 2020, it generated $687 million and $469 million of system-wide sales, respectively, across its highly franchised network. The company, which is based in Plano, Texas, currently operates 808 locations across 44 states. Of these locations, 803 are franchised centers operated by franchisees, and five are corporate-owned. EWC's track record of center openings and same-store sales growth has translated into 10 consecutive years of same-store sales growth. (EWC centers achieve average unit volume of $1 million).
Despite waxing being a high-touch service and the current surge of the Delta coronavirus variant across the U.S., EWC is confident that it can nearly quadruple its center count within the next 15 years to more than 3,000.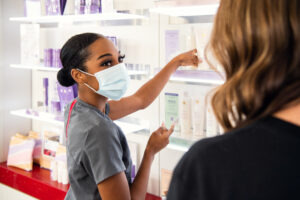 "We have proven time and time again, back in recession and now during COVID, that our business is really the routine, it's that confidence routine. You don't do it for anybody else. You don't do it for a beach vacation. You don't do it for a significant other. You do it for you, for that confidence when you walk out. And so, when we reopened, everybody was ready to get back to that personal routine," said Chris, who added that the company implemented Operation Scrub in 2020 to ensure that all touchpoints assured maximum hygiene and safety when locations were able to reopen. (Those procedures are now the standard operating procedure).
"We don't have one market today that is over-densified. We have five corporate centers, and the rest are all franchises, so we're really asset light," he said.
The OOH waxing market is the fastest-growing hair removal solution in the U.S., defined by a domestic market of $18 billion. EWC currently only penetrates 4 percent of that market. "There is a lot of opportunity to standardize and grow," said Chris.
By standardize, Chris is referring to the highly fragmented nature of the category where, for example, getting a manicure in a nail salon can often lead to an eyebrow wax in a backroom. Chris said that European Wax Center professionalizes the fragmented sector by training licensed wax specialists at the highest level, offering service consistency, and reinforcing customer trust.
Chris does not view advances in laser hair removal technology as a threat to EWC's dominance in the category. "The high amounts of laser treatment still require supplemental hair removal. Lasering is expensive. The cost of customer acquisition is extremely high because it's one-and-done, and then people have to supplement their hair removal with OOH hair removal. So we don't think that lasering is a competitive set for us. We watch it for innovation, but it's not something that we are overly concerned about".
Nor is the waxing business a seasonal business, he said. "Of course we get summer business, but it's not super seasonal. Our four quarters shape pretty evenly. It's strong business year-round."
Chris described the EWX difference as being based on experience. "The first wax is free because we firmly believe that if you experience EWC, you're going to come back and back. Our experience is based on three pillars. One, we have an exceptional training process for our estheticians. Two, we have a proprietary wax called Comfort Wax that is specifically designed to adhere to the hair, not to your skin. Three, it's the overall consistency of the experience. You can go to a EWC across our 808 locations, and those centers all operate consistently and efficiently, whether in Manhattan or Omaha, Nebraska."
The company's Comfort Wax is the inspiration behind EWC's name because Europe is where it sources the beeswax that creates its signature violet wax. The wax is alcohol-free, and removed without using strips. EWC has also developed 31 sku's of pre- and post-wax care, including ingrown hair serums and wipes, and a variety of body polishes.
Digital is at the forefront of the company's service-based business "to make sure we are flexible on guests' terms," said Chris. This includes offering real-time appointment scheduling, and remote check-in and check-out capabilities that will be available by mobile app in September. EWC also plans to accelerate guest acquisition by investing in performance marketing and digital content to leverage data for enhanced customer touchpoints. Also in September, EWC will launch a new loyalty program that will continue to reward its best guests.
"We have a really clear path forward: open new centers and continue to enrich our franchise network; attract more guests; increase visits; grow retail sales."