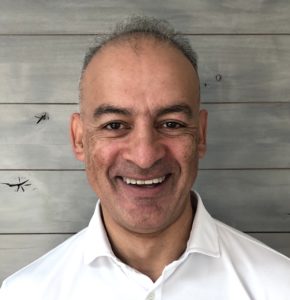 In 2013, Face Haus, the brainchild of businesswomen Karey Burke, Dawn Olmstead and Jenn Worley, opened its first door in Los Angeles, offering streamlined spa-grade facials in a modern, open concept environment. Now, seven years later, after conquering the LA scene with five locations, Face Haus is advancing forward with national expansion plans. Overseeing the company's growth is Richard Dantas, who joined as CEO in September 2019 with a wealth of experience from positions at Burt's Bees Baby, Bliss and Carol's Daughter. Here, CEW Beauty News spoke to Richard, who is also an investor in the company, to learn about Face Haus' 2020 plans, marketing strategies and competitive strengths.
Beauty News: How has the company grown since its launch?
Richard Dantas: Demand is high for Face Haus services and, as a result, we have quadrupled the size of the business in the last 12 months. We have seen 65 percent more "faces" and opened six new haus locations in 2019, going from two to eight haus in one year. This included expansion outside of Los Angeles in Dallas and New York. Additionally, as estheticians are the heart and soul of the brand, Face Haus has quadrupled the number of employees within 12 months – 90 percent of those being 'in-haus' estheticians.
BN: What's the average customer spend? 
RD: The average spend is under $100, but this average is increasing with the launch of new services and enhanced boosts that provide more customization.  While some guests come in less often to get 'the works', most of our clients prefer to come more regularly to maintain healthy skin. As a result, we launched the Mint Monthly 12-Pack, a full year of facials, for $59 a month. Mint Monthly members also get 10% off all retail, two facial-on-the-haus cards for friends, a $25 retail gift card, a Face Haus birthday gift, and surprise perks, sneak peeks and exclusive event invites.
BN: What are some features of the spa that gives it a strong point of difference?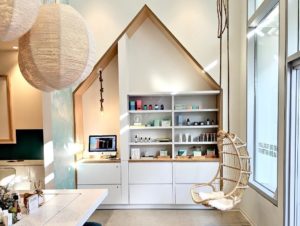 RD: From the moment a client steps inside a Face Haus, they know they're in for something different. Fresh, modern and bright, each Haus features minimalistic, modern décor (think hanging basket weave swings; light wood welcome tables; glowing, orb-shaped lighting) punctuated by pops of the brand's signature mint green hue. Guests are handed an iPad for fast check-in before taking a seat in white leather spa chairs (blankets available!). There's no private, dark rooms and sleep-inducing flute music. Instead, we offer an upbeat, inviting open floor plan with a funky playlist and a sense of communal fun.
This year, Face Haus launched the "World of Difference" facial, combining multi-fruit acid peel, extractions, LED, fresh-activated vitamin C and freeze-dried mineral-rich algae mask. This facial would take 90-120 minutes and cost $250+ at a traditional day spa, however it is offered at Face Haus for $145 and performed in under an hour. We also launched the "Mask And You Shall Receive" mask bar in which guests – at the recommendation from their "esthie" – can choose from five different targeted hydro-jelly mask options that are mixed out in the open, right at the station like a chef in an open kitchen.
BN: What percentage of men versus women receive services?
RD: We are at about 70% female and 30% male. This ratio changes day to day. We are seeing more and more men wanting to take better care of their skin and become more knowledgeable about skin care products and ingredients. Additionally, men find our open floor plan and fresh, clean look less intimidating than some of our competitors.
BN: Can you share some of the company's strategies to increase its clientele?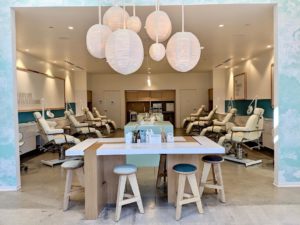 RD: In 2019, Face Haus began investing more into 'Haus Parties' where groups can reserve a location for a private event. However, Haus Parties are not just for groups of friends or family. Facials are the new team-building activity and communal wellness experiences have replaced the traditional happy hour.  In fact, companies such as Tinder, Esquire Magazine and Buzzfeed have held Haus Parties this year.
BN: Discuss the brand's expansion plans. What's in store for 2020?
RD: In terms of our footprint, we will open a second location in Dallas in December, and our first in Houston in Q1 2020. We will continue to expand Face Haus in existing markets as well as open in new markets. Additionally, we are continuing to look at how we innovate every part of the guest experience from services (developing new facials, enhancing existing facials, new boosts, new skin care technology) and the haus itself (design, music, offerings, retail brands), to new technology (enhancing booking, check-in, guest profiles).