For CEW's February Beauty Product Watch list, we found that brands are embracing skin care and all things moisture as we ride out the effects of winter. From a mega-hydrating hair mask, to a lightweight skin tint, to a goat's milk soap trio designed for super-sensitive skin, it's all about self-care with flair. Here, what's new to know in February.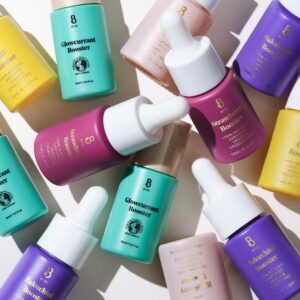 BYBI Glowcurrant Booster
Waitlist Worthy: BYBI expands its best-selling Booster collection at Target with the launch of the Glowcurrant Booster. It's a facial oil that's designed to brighten and restore the skin. It's also the world's first carbon-negative skin care product.
Marketing Strategy: "Through this launch, we're hoping to provide insightful revelations on how we created this product via innovative sourcing, manufacturing, packaging, and distribution methods, explaining how our decisions have resulted in successfully delivering the world's first carbon negative skin care product — Glowcurrant Booster," said BYBI Co-founder Elsie Rutterford. "We want to reach those who have the interest and genuine curiosity to understand what it truly means to be climate conscious and how brands develop products that really make a difference to the environment. We're shining a light on BYBI and our pro-planet efforts from seed to shelf)," said Co-founder Dominika Minarovic. "We're one of the first beauty brands to use DAC and successfully used it to capture the carbon emissions generated during our Better Friday campaign for Black Friday."
Availability + Price: $10 at Target.com.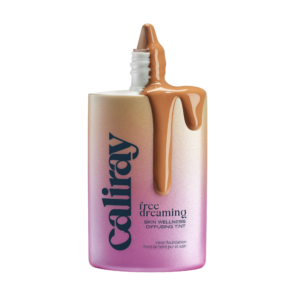 Caliray Freedreaming Skin Wellness Diffusing Tint
Waitlist Worthy: It's rare you see a skin tint with light coverage—but without SPF. This delivers and is perfect to layer over sunscreen. It even smells like a day at the beach. This clean, lightweight tinted face elixir boasts hydrating prickly pear extract, blurring natural silica, and vitamins C and E. It comes in 10 shades designed for all skin types.
Marketing Plan: "Our strategy is centered on showcasing how the product feels on skin. You experience it on our copy, from the groovy skin tint name (freedreaming) to the evocative tagline, "that feeling of unhooking your bra …. but for your face," said Caliray Vibeologist Jenna Dover. "You see it in our visuals … with up close and personal application, satisfying swatches, drip shots galore. You feel it in-store—skin-soothing-featherweight-fantasy packed with wellness ingredients. It's relaxing into the ease-of-beauty and feeling good knowing that our packaging can be recycled to live again and again," she said.  "The goal was to demystify effortless beauty. We used a combination of organic and paid social plus giveaways and some kooky, Cali-weird activations at launch," Jenna added.
Availability + Price: $39 at Sephora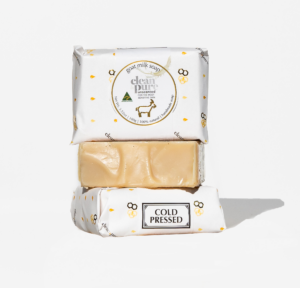 Clean & Pure Soap Trio
Waitlist Worthy: Unscented for sensitive skin, these soaps are formulated with goat's milk and are mild enough even for newborn babies. Goat Milk Soap has excellent health benefits, particularly on skin conditions such as eczema, psoriasis, dry skin, and sensitive skin. They cleanse and moisturize without irritation.
Marketing Plan: "We are executing a multi-tactical media campaign to launch our soaps in February that includes press, eblasts, social media, influencer partnerships, affiliate partnerships, digital media and more," said Founder Lisa Richards. The soaps have also been submitted for consideration for the beauty awards at top beauty publications. They're also launching on Amazon with a fully integrated digital media campaign.
Availability + Price: $23 at cleanandpure.us and Amazon.com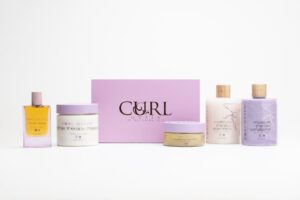 Curl Queen Curl Therapy Collection
Waitlist Worthy: Designed to be a complete wash experience with formulated with raw manuka honey to nourish and moisturize hair. It also features CBD for relaxation and scalp therapy. The collection includes Moisture Therapy Shampoo and Conditioner, Intense Therapy Masque, Nourishing Pomade, and Royal Nectar.
Marketing Plan: "Curl Queen's Curl Therapy Collection is being marketed via digital grassroots tactics leveraging my organic relationships with beauty insiders, press and influencers to amplify the brand and products," said Nai'vasha, Celebrity Curl Expert and Curl Queen founder.
Availability + Price: $23-$52 at curlqueenofficial.com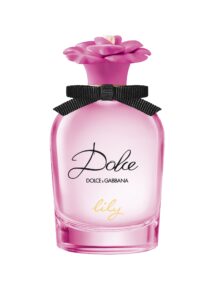 Dolce&Gabbana Dolce Lily Eau de Toilette
Waitlist Worthy: Celebrating the enchanting pink lily flower, the fragrance is a bright fruity floral, combining the delicate signature of pink lily accord with exotic passion fruit and a background of soft, sensual musks. The scent was crafted by renowned perfumers Nathalie Cetto and Nisrine Grillie and is a luminous fragrance that's full of sparkling energy.
Marketing Plan: "The campaign stars Deva Cassel as the face of Dolce Lily. Deva perfectly embodies the vibrant energy and authentic character of the Dolce girl," said Virginie Bourliere, U.S. VP Marketing, Dolce & Gabbana and Tory Burch. "She is seen soaking up the lively atmosphere of picturesque Portofino, arriving along the corniche in an open-top red convertible, and enjoying a coffee with friends in a harborside café. Her joyful spirit and sparkling confidence radiate in her every move, as she takes pleasure in life's simple moments."
Availability + Price: Items will sell for $105 per 75-ml bottle at Sephora and Ulta.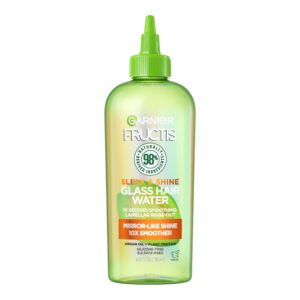 Garnier Fructis Sleek & Shine Glass Hair Water
Waitlist Worthy: Formulas feature lamellar technology to transform frizzy hair into smooth, shiny hair—in 10 seconds. Hair is instantly detangled, soft and shiny with less breakage. Infused with argan oil and vitamin E, this liquid activates upon contact with water and leaves hair with a mirror-like shine.
Marketing Plan: "Garnier Fructis' innovation has taken lamellar technology to another level with a green lamellar formula that is 98 percent naturally derived, silicone-free, sulfate-free, and 99 percent biodegradable," said Ali Fakih, SVP Marketing, Garnier USA. "To launch, Garnier Fructis will release a digital commercial set for late February and kick off a paid influencer advocacy program highlighting before and after hair transformations."
Availability + Price: Items will sell for $9 on garnierusa.com and nationwide at drug, food, and mass market retailers.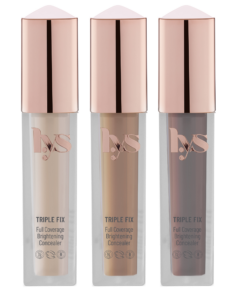 LYS Beauty Triple Fix Full Coverage Brightening Concealer
Waitlist Worthy: This ultra-creamy concealer helps visibly brighten, conceal, and nourish skin with undetectable coverage. It imparts a healthy, natural finish to the skin, regardless of skin type. With customizable coverage, this vegan formula is designed to build and layer beautifully on the skin without settling into fine lines and pores. Designed with both the face and under eye area in mind, this highly pigmented formula dries down into a soft-focus, creaseless finish. It's available in 25 shades.
Marketing Plan: "We have a dynamic marketing strategy supporting the launch of our new Triple Fix Full Coverage Brightening Concealer, just to name a few we will be hosting an exclusive ambassador sneak peak, running digital ads, executing PR and Social outreach and mailings, guest appearing on various podcasts, live social collaborations and a blog post," said Tisha Thompson, Founder of LYS Beauty.
Availability + Price: Items will retail for $18 at LYSBeauty.com, Sephora.com and in-store at Sephora.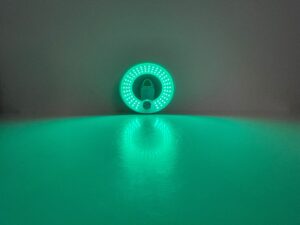 MMSkincare MMSphere 2GO
Waitlist Worthy: The MMSphere 2GOTM features a sleek, smaller, new, ergonomically designed device. This compact new design is the first-to-market, FDA cleared, patented, hands-free LED device that gives consumers at-home access to skincare and wellness light therapy benefits, traditionally offered in doctors' offices. It's the only female M.D. designed and clinically tested device that offers nine light therapies. With its ergonomic handle and hands-free design, it is meant for relaxing or multitasking, so consumers can work, play, or sleep during the 20-minute treatment that turns off automatically when treatment is completed.
Marketing Plan: "Our marketing efforts focus on education and expanding the customer awareness of the MMSphere 2GO. My passion is to bring biology back to beauty using light with our MMSphere and new travel sized, affordable MMSphere 2GO," said Dr. Ellen Marmur, board-certified dermatologist and founder of MMSkincare. "We want to teach customers that it is natural for their skin to be constantly changing because it is our largest and most dynamic organ of our bodies. We will show how our MMSphere 2GO light therapy devices along with our exclusive Dynamic Essence blend of light-activated ingredients can address those ever-changing needs. Our proprietary blend of mindful, clean clinical ingredients in the Dynamic Essence includes adaptogens, pre-probiotics and Photosome-V actives. We will showcase our strong clinical research results and before-and-after imagery," Dr. Marmur explained. "Our new interactive website will launch content which features our expertise with light energy as it interacts with pigment, vessels, and wrinkles using this powerful, dynamic blend of ingredients, their different applications and best tips for compliance and benefits. Since our hands-free LED device addresses both physical and emotional/mental wellness issues, we will leverage our unique functionality by offering my expert opinions on skincare and overall general wellness in videos, social media, newsletters and blogs. I will also address the most pressing concerns that I'm asked by my patients over the years in a live Q&A format to offer exclusive access to dedicated customers."
Availability + Price:  Devices will sell for $395 at mmskincare.com.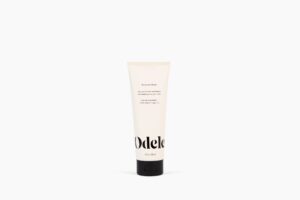 Odele Moisture Mask
Waitlist Worthy: An ultra-hydrating, quick in-shower treatment addresses lackluster, parched, even broken hair. Formulated with keravis, quinoa, argan and jojoba, it's designed to repair, restore, nourish and add shine. The mask also features the brand's signature 100 percent natural fragrance and works for all hair types and is gender-neutral.
Marketing Plan: With the launch of our Moisture Mask, similar to our past launches, we'll be starting with those who know and love us best," said Lindsay Holden, Co-founder of Odele. "Moisture is the secret sauce for so many hair types and textures and hair particularly craves it during winter months, she adds. "At launch we'll be tapping our community, inclusive of all different hair types, to try out the product at no cost (along with a few surprises); seeding influencers, content creators and brand enthusiasts via e-mail and multiple social platforms to help spread the word," Lindsay said. "The balance of our campaign will come to life in the form of earned media, streaming show placement (fingers crossed!), teased launch on social to build up the hype, an amazing gift with purchase for first purchasers, approachable education via The Rinse (our blog), intro to the new product via a small event in New York, and much more."
Availability + Price: Moisture Masks will sell for $13 beginning February 13 at Target and odelebeauty.com.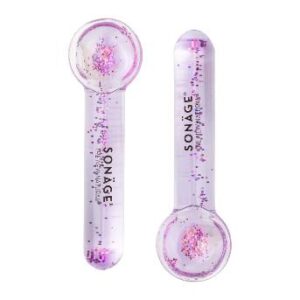 Sonäge Baby Frioz Icy Globes Facial Massager
Waitlist Worthy: The Baby Frioz Icy Globes Facial Massager is a take on the best-selling Sonäge Icy Globes Facial Massager tool. This cryo facial massage tool works to stimulate blood circulation, help depuff the face and eye area, reduce breakouts, shrink pores, and minimize the appearance of fine lines and wrinkles. It's a 100 percent glass tool made in a mini version to reach all contours of the face. It's also travel-friendly.
Marketing Plan: "We're launching to media and influencers in L.A. at the Sonage Studio and Spa in Santa Monica on February 9th. Celebrity ambassador, Jade Marie, and celebrity esthetician, Joshua Ross of Skin Lab, will be on hand for the introduction and workshop presentation," said Co-founder and CEO Anisha Khanna.
Availability + Price: The massager will sell for $54 on sonage.com.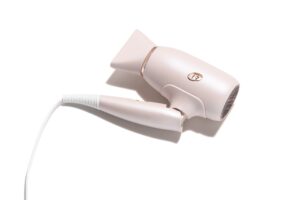 T3 Afar Travel Dryer
Waitlist Worthy: The latest travel hair dryer from T3, the Afar, boasts a folding handle, compact design and T3 IonAir technology to dry hair fast for shiny, frizz-free results. It combines drying power with premium travel features. It's 25 percent lighter and 30 percent smaller than a full-size T3 hair dryer, and comes with a luxury vegan leather travel pouch for stylish travel storage.
Marketing Plan: "With consumers keen to travel again, we are seeing growing demand and inquiries for travel-friendly tools," said Karolina Bakalarova, T3 Micro Vice President, Marketing. "To support this launch, we will focus heavily on travel-inspired storytelling across our own channels, social, and earned media, as well as paid strategies to meet consumers half-way when they are in market. Our influencer activations will play a significant role in our launch and ongoing marketing strategy, spanning creators across different verticals, telling their stories of travel and high-performance styling on-the-go," she added.
Availability + Price: The Afar will retail for $180 at t3micro.com.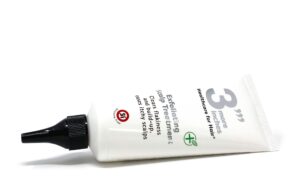 3'''More Inches Exfoliating Scalp Treatment
Waitlist Worthy: This weekly treatment aims to revitalize scalps and features an easy-to-apply nozzle and gently removes old product build-up, allowing the scalp to breathe.
Marketing Plan: "We are putting a lot of focus on the American market in 2022. We've recently launched the 3'''More Inches range on Amazon, and vanclarke.com went live in the states in January. In Q1, we are introducing a new product each month. LifeSaver Ultra Intense Pre-wash Treatment in January, Exfoliating Scalp Treatment in February and LifeSaver Deep Sleep Overnight Treatment in March," said Founder Michael Van Clarke. "Everything we do to promote 3'''More Inches will be grounded in education—teaching about proper haircutting techniques, the damaging effects of silicone in hair care products, and hair health in general. I plan to visit the U.S. several times this year to meet with journalists, influencers and consumers," he added. "Timed to the February 14 launch of our Exfoliating Scalp Treatment, I'll share an article I've written as well as a video tutorial about maintaining scalp health. We'll also share educational content on social media, sampling the product and speaking to journalists, and potentially partnering with dermatologists and influencers in the hair space."
Availability + Price: The treatment will cost $29 and will be available at us.vanclarke.com beginning February 14.  It will also be sold at the 3'''More Inches store on Amazon.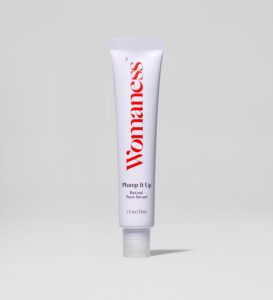 Womaness Plump It Up Retinol Face Serum
Waitlist Worthy: This collagen-boosting retinol serum is designed to improve the skin's ability to retain water, helping it to remain supple, smooth and hydrated. It's formulated with retinol and hyaluronic acid; the applicator is ceramic, which is cooling for spot treatments.
Marketing Plan: "We'll be heavily promoting the new launch through all owned social media channels as well as seeding and leveraging skinfluencers to share their p.m. skin care routines," said Michelle Jacobs, Co-founder, Womaness. "We'll also provide education on retinol through our site and social channels. Lastly, we are also planning on leveraging TikTok and TikTok content creators to spotlight Plump It Up since Womaness' target audience is one of the fastest growing segments on the platform. It doesn't hurt that Plump It Up's innovative roll-on application makes for incredibly satisfying ASMR content."
Availability + Price: Serums will be priced at $22 and available beginning February 21 at Target and Womaness.com.